Towards a Theory of Public Diplomacy (Colin Alexander)
This seminar examines the lack of theory in PD research and explores the key themes of hegemony, morality and power.
About this event
This research seminar examines ways in which public diplomacy should be understood at a theoretical level. It focuses on the key themes of hegemony, morality and power, using the philosophical writings of Antonio Gramsci as a guide. Gramsci is an important source of authority for many academics interested in International Relations (particularly World Order studies), Communications Theory, Culture Studies, Postcolonial Studies and Political Communications. His widespread absence from literature on public diplomacy is therefore interesting in and of itself but so too is public diplomacy's general lack of sufficient theorisation. This seminar looks to engage with some of those issues and to create a debate about them.
Speaker:
Colin Alexander – Nottingham Trent University
Colin Alexander is Senior Lecturer in Political Communications at Nottingham Trent University, UK. His expertise surrounds the historical and contemporary international communications of Asian governments, with a particular interest in imperialism and north-south issues. He is the author of two monograph books: 'China and Taiwan in Central America: Engaging Foreign Publics in Diplomacy' (2014) and 'Administering Colonialism and War' (2019) and is the editor of The Frontiers of Public Diplomacy (2021).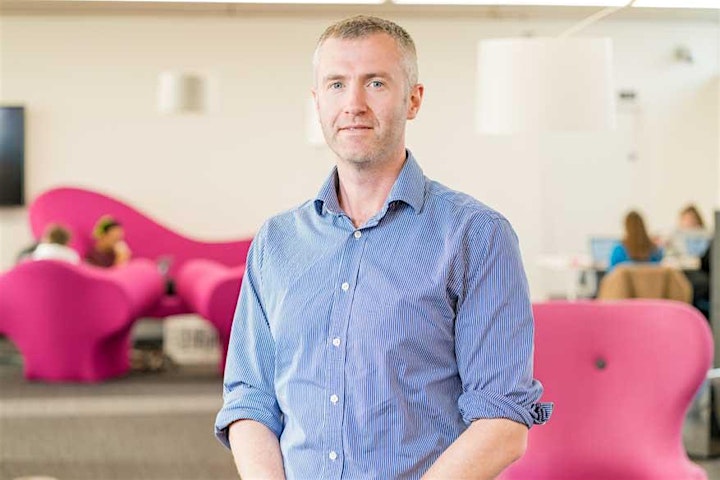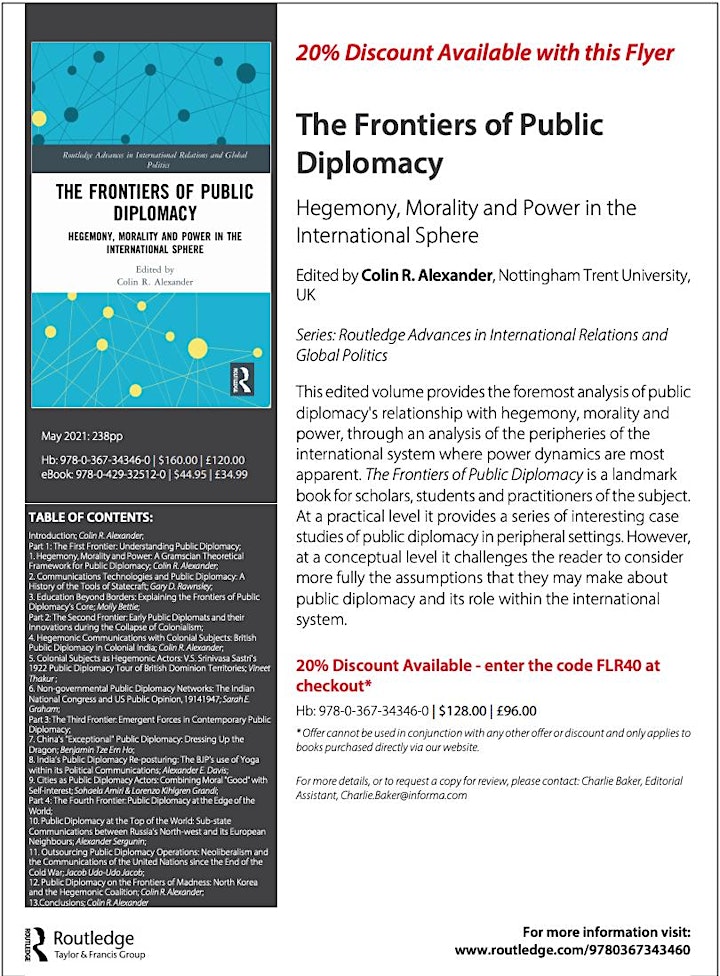 Organiser of Towards a Theory of Public Diplomacy (Colin Alexander)