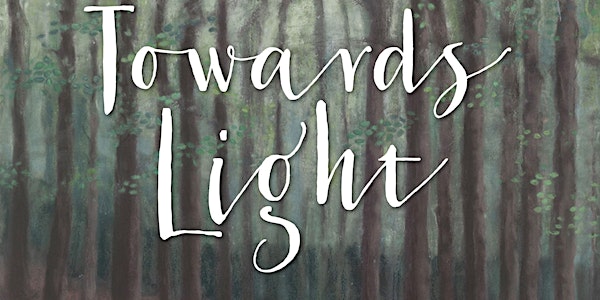 Towards Light: An exhibition of paintings by Frances Clark-Stone
Event Information
Location
The Gardens Gallery
Montpellier Gardens
Cheltenham
GL50 2XL
United Kingdom
Known for her rich and atmospheric night scenes, Frances Clark-Stone's new collection moves toward a lighter palette.
About this event
Frances' work is about finding peace and serenity in the palette of everyday life; walking through woodland, river, canal, the view from the window, the garden, the night skyline. 
"My work is always prompted by how an experience made me feel, with the idea or image evolving in my mind for months, sometimes years, before I start painting.   Although I often paint natural scenes, they are less about the landscape than about the relationship between the human being and the environment.  For instance, "Turning Point" is ostensibly a view of a river which separates into two directions - but the painting is prompted by a period of extraordinary change in my life, during which I walked by this river several times a week, over many months.  This landscape is in itself a beautiful, nurturing and healing environment and the time I spent in it was a significant turning point for me.   
Based in Stroud, Frances has been exhibiting and selling regularly since 2008. For many years she combined painting with a part-time job in mental health but now paints full-time in a purpose-built studio surrounded by trees in her beautiful garden, which she says is wonderful for her own wellbeing and gives her the freedom at last to follow her heart. "I know that a lot of people find the month of January long and dark, so I hope that my show will be a bright and calming experience. 
Expect variety, colour and originality with high-quality materials and framing.  As well as figurative and naturalistic scenes in oil and pastel, the exhibition will include some large abstract paintings of light and water.  Frances will be in the gallery on the Wednesday opening afternoon, and also the Saturday and Sunday, you may be lucky enough to catch her on some of the other days too. 
The 'Towards Light' exhibition is something to look forward to these short, dark winter days. As one of her collectors wrote recently "because your work is always developing – in different themes, using different media and styles, and because your love of nature shines through, even in the abstract; I can't wait to see the new exhibition." 
Date and time
Location
The Gardens Gallery
Montpellier Gardens
Cheltenham
GL50 2XL
United Kingdom