Location
LV21
St Andrews Quay
West Street
Gravesend
DA11 0BG
United Kingdom
This exploratory walk launches from Gravesend's unique art centre LV21, out to its marshy (H)edges & after the morning's mystery tour.
About this event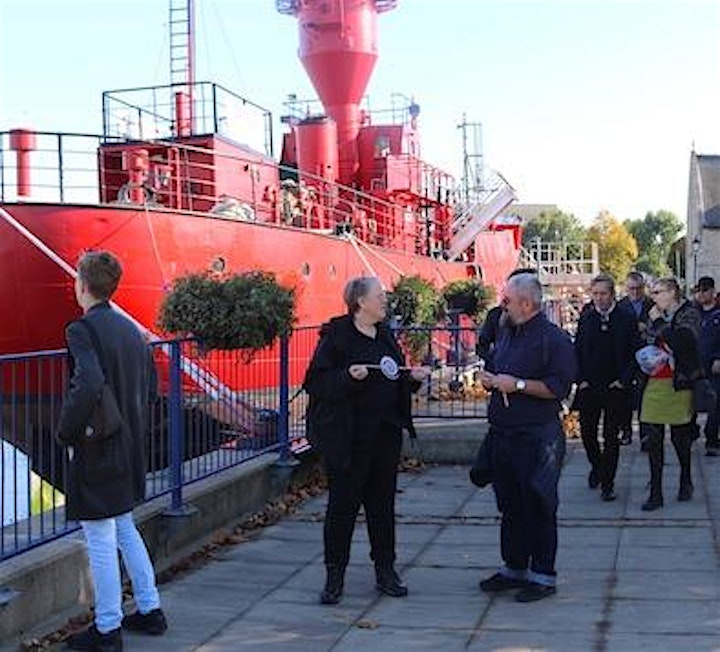 Hydrodetour - Towards the Watery (H)edges of Gravesend
This exploratory Hydrodetour walk launches from Gravesend's unique art centre LV21, just after the morning's mystery tour 'Trail of the Blue Porcupine', a collaboration by Poet James M'Kay and IL associate artist Sarah Sparkes. The Trail of the Blue Porcupine is a Siltings Commission for LV21.
As this mystery trail ends InspiralLondon will lead walkers from St Andrews Quayside by LV21 art centre, further out into the watery (H)edges of Gravesend – to (H)igham Marshes and in a loop to St. Marys, Higham. Together we explore this unique environment in all its diverse unkempt beauty, traversing the lattice work of waterways and ditches, while listening into the other inhabitants of the Marshes.
Please bring a light picnic and/or refreshments and some comfortable walking boots or equivalent. The walk will take approximately 4 hours (Either returning to Gravesend Station or to Higham Station)
This walk is the first in a series of experimental and/or public walks for Hydrodetours:
InspiralLondon's Hydrodetours are unique artist-led walks that offer new ways of experiencing our city's watery ecosystem. Embarking upon another voyage of discovery on foot, whether in waders, with boots or by boat – to investigate – on the fluid oozing ground, something of the Thames Valley Basin's rich watery commons. Together, we detour and explore among its watery terrain, in order to understand its urban complexity and its hidden variety, but also to create a new sense of value and wonder within its beautiful biodiversity.
In these times of rapid extinction, climate upheaval and ecological crisis Hydrodetours offer you a time to celebrate and a time to share the extraordinary and unexpected, hidden within the Metropole's shifting watery veins. By sharing alternative narratives and experiences we invite you to navigate these fluid times, building together walking rafts to the future.
A full list of Hydrodetours can be found HERE
The Trail of the Blue Porcupine.
In the morning from 11 am - 1pm you are invited to pay homage to former and contemporary fauna of the marshy landscapes by joining the Trail of The Blue Porcupine.
Bring your trusty smartphone to communicate with Blue Porcupine HQ, as you decipher the clues and follow the trail of Porcupines on a mystery tour of Gravesend. Start point: LV21. Trail length: about 2 miles, duration: dependent on puzzle-solving ability. Unleashed at 11am, June 5th.
SEE for more details LV21
Depending on Covid rules the walk will be managed by experienced walk guides. Both parts of this joint-walking event start from the Riverside by LV21 but visit Estuary Website or InspiralLondon Events for up to date information.