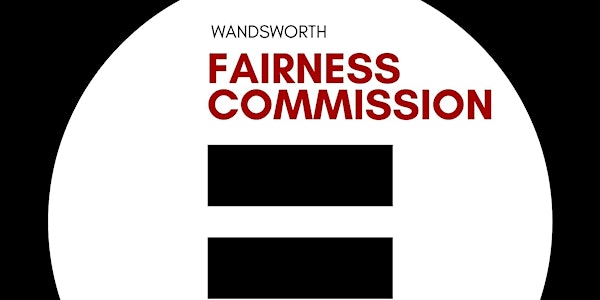 Inviting local residents and community groups to come together and give testimony, witness statements and discuss Equality and Fairness
About this event
Wandsworth Equality and Fairness Commission want to ensure that everyone, no matter where they live in the borough, can have a share in its economic success, and that everyone has the opportunity to lead healthy and productive lives in financial security and in cohesive communities.
Over the next three weeks we will be listening to residents and community groups thoughts on Fairness and Equality in Wandsworth.
There are a limited amount of slots to contribute and you can also just listen in.
These events are themed:
6th July: Town Hall - Health and wellbeing, community cohesion and public safety
13th July: Town Hall - Digital Inclusion, Skills, Housing and the Physical environment
20th July: Town Hall - Education and Employment