Description
Nearly 40 million people live in UK areas with illegal air pollution - The Guardian, April 2017
Mayor Sadiq Khan slams Government's air pollution plan as 'woefully inadequate' - Evening Standard, May 2017
There's no question that air quality has fast become one of the leading public health challenges of today, affecting the unborn child to the elderly.
But does improving air quality benefit health? Is the damage of adverse air quality on health reversible? If so how and to what extent?
At this free public talk, Professor Jim Gauderman, a world leading expert on health effects of air pollution on children will describe his findings from the California Child Health Study, one of the most influential and important research programmes on air pollution and health to date.
Professor Gauderman's work at the University of Southern California explores the adverse effects of air pollution on lung development in children, but also examines what happens when air quality improves. His work has major implications for London and the UK's air pollution strategy.
A question and answer session will follow, facilitated by Professor Chris Griffiths, Professor of Primary Care, and Professor Jonathan Grigg, Professor of Paediatric Respiratory and Environmental Medicine from the QMUL Blizard Institute.
Following the Q&A light refreshments will be provided.
Join us in discussing the current air pollution crisis affecting not only London, but the world. Register your place now.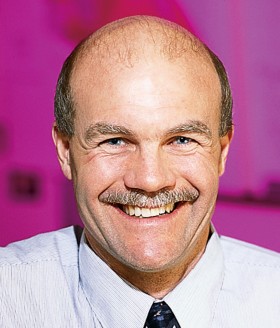 Professor Gauderman
By holding this event we're delighted to be supporting the UK's first National Clean Air Day.
Date and Time
Location
Perrin Lecture Theatre
Blizard Institute
4 Newark Street
London
E1 2AT
United Kingdom