Description
Seminar topic:
Embracing digital change
- Context – digital transformation
- Opportunities and impact
- WaterAid experience to date – changes to the IT and Finance functions, achieved and envisaged

This seminar will cover both the context of digital changes and the specifics of the finance function. The seminar will benefit finance and IT professionals working in the non-profit sector, who are keen to explore digital transformation.
Event details:
Date: Thursday 6th June 2019
Venue: Balls Brothers, Minster Court, Mincing Lane, London EC4R 3TB
Nearest Stations: Monument, Fenchurch Street, Tower Hill, Cannon Street
Agenda
8:30 - 9:00 am Breakfast
9:00 - 10:00 am Seminar / Q&As
10:00 - 10:30 am Opportunity to network
Guest speakers
Nicolas Raynaud, Finance Director - WaterAid
Nicolas is a Franco-British national who has over 20 years' experience in finance roles in local, national and international organisations, operating in diverse sectors (banking, social housing, arts and education, international development).
He has been leading the finance function at WaterAid since 2015, focusing on efficiency improvements through better skill sets and IT changes.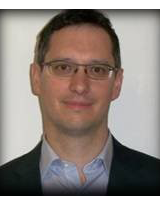 Jon Curry, IT Director - WaterAid & Vice-chair, NetHope
Jon Curry is the IT Director of WaterAid, an international organization whose mission is to transform the lives of the poorest and most marginalized people by improving access to clean water, sanitation and hygiene.
With around 20 years' experience in the not for profit sector, Jon has been part of the senior management team for a variety of organisations including: Director of HR & ICT for the Eden Project (a public education charity and one of the U.K.'s top visitor attractions); Head of ICT for the Royal National Institute of Blind People (RNIB), the U.K.'s leading charity supporting blind and partially sighted people, and for six years, he was Head of Information Systems and Technology for the global child rights NGO, Plan International.
For the first 10 years of his career, Jon worked within the finance sector; initially as a management accountant, and then as a finance systems analyst.
Jon is passionate about the impact technology can have within charities and he is currently vice-chair of NetHope, an international membership charity whose mission is to enable committed organizations to change the world through the power of technology.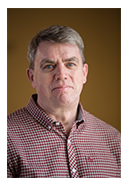 Who should attend?
This event provides an excellent opportunity for finance professionals & IT Directors to hear about the opportunities and impacts of digital transformation to finance functions and to network with professionals in the non-profit sector.
If you require any further information please contact us at marketing@tpp.co.uk or call 020 7198 6050.
This is a FREE event with limited spaces, so please register to attend asap.

N.B Places are reserved for professionals working in the non-profit sector.
Images & video will be taken during this event and will be used for the purposes of event promotion. If you do not wish to be photograped or videoed, please contact marketing on 020 7198 6180 or email marketing@tpp.co.uk.
TPP Recruitment Limited is the Data Controller.
The information you provide may be used in the following ways:
a. To administer your attendance at the event.
b. To gain follow-up feedback from you about the event
c. We may contact you about other specific TPP services which may be of interest to you.
d. We may pass on your information to other organisations with whom we have partnered at this event.
e. For analysis and research to help us improve our services and event management
f. If you provide us with any information regarding your dietary or access requirements, we will share this information in an anonymised form with the venue.
For further information, please see our privacy notice here or contact dataprotection@tpp.co.uk
If you wish to opt-out from our communications you can manage your email preferences here or contact marketing@tpp.co.uk