Description
Seminar topic:
TPP Recruitment will be hosting our HR Breakfast Seminar on HR Leadership & Values.
Topic areas include:

Shakil will discuss the importance of values in the workplace, sharing values with your colleagues / peers, instilling trust across the organisation and how values can impact on decision making.
Personal and organisational values

The role of HR leadership focusing on and around values
Our speaker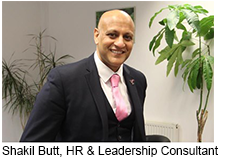 Shakil Butt, former Human Resources and Organisational Development Director IR Worldwide
Shakil is well versed in the third sector and has been Honorary Treasurer for CIPD since Dec 2016. Shakil has been shortlisted as HRD of the year 2017 and awarded the accolade of HR's most influential for the not for profit sector for two consecutive years. He has recently launched a consultancy website, HR Hero 4 Hire offering HR, OD, coaching and public speaking to support organisations and HR leaders in 'changing the world one day at a time'.
Agenda:

8:15-9:00am Breakfast buffet
9:00-10:00am Seminar / Q&As
10:00-10:30am Opportunity to network
This is a FREE event and we expect demand to be high so please make sure you register to attend asap.
This event provides an excellent opportunity to, meet people in the sector, share best practice, and to learn valuable techniques surrounding HR within the not for profit arena.
If you require any further information, please contact us at marketing@tpp.co.uk or call 020 7198 6140.