Zoom (closed captioned)with Rupi Dhillon, Ryan Christopher, Sebastian H-W, and melissandre varin followed by a performance by Indira Lakshm
About this event
Indira Lakshmi Is A Multi-disciplinary Artist Working Across The Mediums Of Sound, Performance Art, Sculpture, Zine Making And Illustration And Is Formally Trained As A Sculptor. Her Work Is Primarily Concerned With The Human Condition – Both The Body And Human Psychology, And How These Things Interconnect With Each Other And The External World.
She Has Done Several Performances And Live Soundscapes Across England And India Including Vadhera Art Gallery (2018), Fica (Foundation For Indian Contemporary Art) (2019), Anerki Arts (Leicester, Uk), Kipaf 2019, Toxicity International Art Symposium At Chitkara University, Chandigarh 2020, And Winter Dialogue In Mussoorie 2020.
if you want to get in touch with us about access requirements or anything please write us via the following email address:
residency@coventry-artspace.co.uk .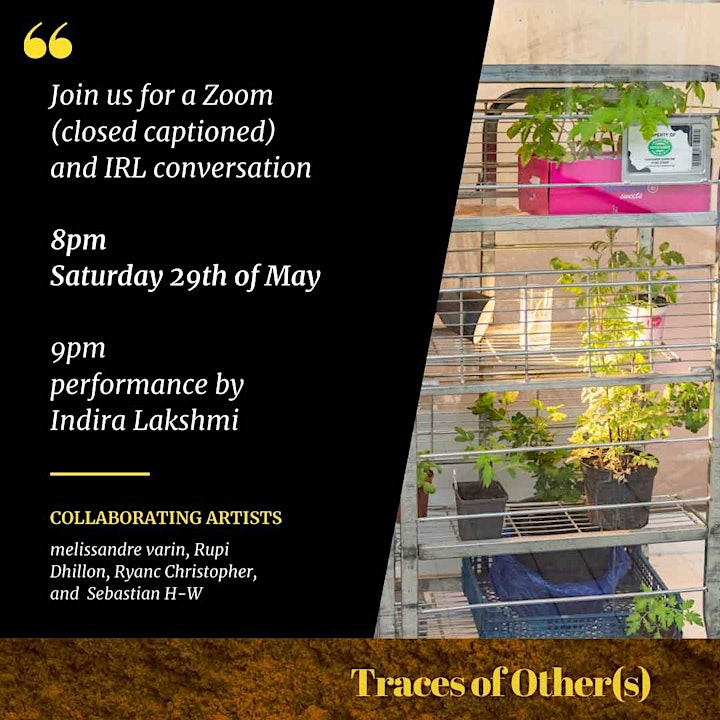 Organiser of Traces of Other(s) - the party is over