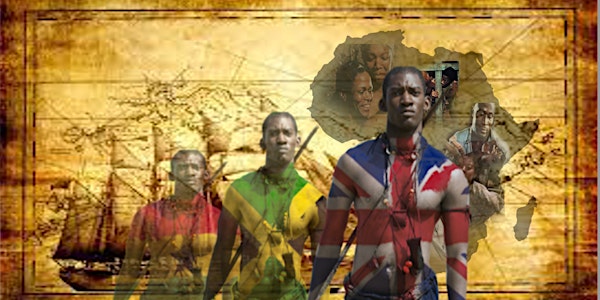 Tracing Black Ancestry: Secrets of the 1817 Slave Registers Uncovered
Refund policy
Refunds up to 1 day before event
Sales Have Ended
Ticket sales have ended
Look out for more upcoming tutorials at Ancesty Talks with Paul Crooks website www.paulcrooks.info
Unique Caribbean roots research problems call for unique tracing Caribbean roots research solutions. So, begin your unique journey today.
About this event
DESCRIPTION
Paul Crooks pioneered research into African Caribbean genealogy during the 1990s. He traced his family history from London, back 6 generations, to ancestors captured of the West African coast and enslaved on a sugar plantation in Jamaica.
Join Ancestry Talks' Paul Crooks for this captivating account of how he traced his Black Caribbean ancestors enslaved on a sugar plantation in Jamaica, 200 years ago. In this masterclass, Paul Crooks will
• talk about his unique journey tracing black ancestry
• speak on the origins of the slave registers
• discuss how the slave registers can support the exploration of Black ancestry and self-identity
• reveal how the registers enlighten us about the roots of British racism
• tell you how he used the registers to construct a narrative that enabled him to reveal his identity.
HOW TO GET THE EVENT LINK
Links to the 30 minute virtual live cast will be provided via an automated email an hour before the event starts You'll get email reminders with link included before 15 minutes before the event starts.
WHAT PEOPLE ARE SAYING ABOUT ANCESTRY TALKS
Watch and learn more about Ancestry Talks with Paul Crooks' tutorials.