Description
Trailblazing family historian and author Paul Crooks captivates his audience with his account of how he traced his African forebears enslaved on a sugar plantation in Jamaica, 200 years ago.
Paul is the first African Caribbean to trace his roots to West Africa. When the series started, Who Do You Think You Are? researchers used his informed techniques to uncover the family histories of Moira Stewart, Ainsley, Colin Jackson and Sebastian Coe.
Come along to
hear Paul's amazing account of how he traced his Great, Great, Great, Great Grandmother and his roots in Africa

ask questions about how to start exploring family history

meet new people, share experiences and be inspired
This is an interactive talk for adults and young families interested in exploring family history.
Due to the popularity of this event booking is essential! We advise you to book your ticket early!
For more information email Paul Crooks info@paulcrooksuk.com or visit https://paulcrooks.info
About Ancestors by Paul Crooks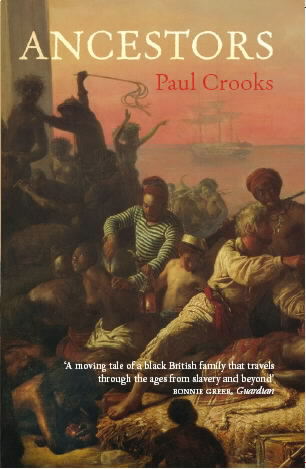 Ancestors is a dynamic and inspiring novel is the result of Paul Crooks' thirteen-year quest to find his African forebears. His amazing journey took him from suburban north London to the Caribbean and from there to the Gold Coast of Africa where his story originally began.
In the late 18th century, at the age of ten, Paul Crooks' great-great-great-grandfather John Alexander Crooks was captured and put aboard a slave ship from West Africa bound for Jamaica. Ancestors is the fictionalized account of John's experiences in the forty years from 1798 to 1838, the year the slaves in the British West Indies were set free. Masterfully blending fact and fiction in a tale of power and justice, religion, loyalty, and ethics.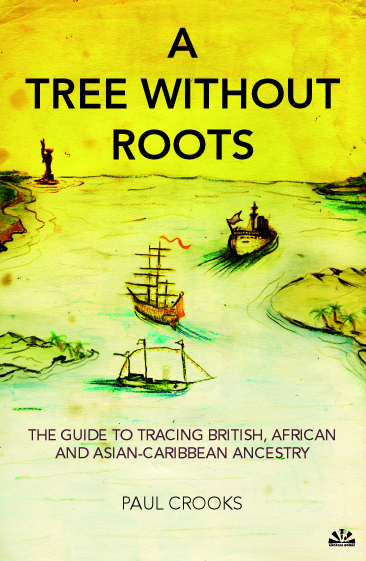 Paul brings alive the momentous episode in British and Caribbean history that saw the rise of the slave revolt to end slavery in British Colonies. Paul Crooks also describes some of the research he undertook, the sources and repositories of information he accessed, the barriers that he had to overcome, and his joy at discovering lost families, past and present.
Author's Message: Ancestors is my attempt to reconstruct my family's pre-emancipation history in a way that is both informative and enjoyable.