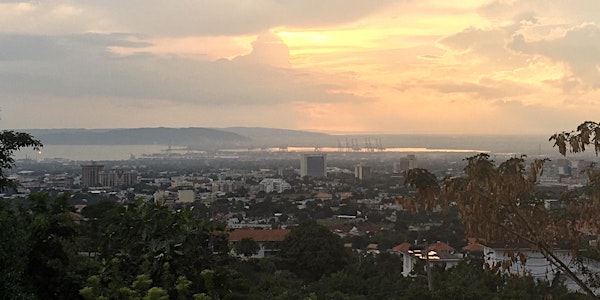 Tracing Transatlantic Movements: Atlantic Journeys and Scottish-Caribbean C...
Location
Lamb Gallery
Tower Building
University of Dundee
Dundee
DD1 4HN
United Kingdom
Description
This special event accompanies the exhibition Moving Jamaica: Scottish-Caribbean Connections and Local-Global Journeys curated by Susan P Mains (Geography, University of Dundee), which runs in the Lamb Gallery until 19 January 2019.
Tracing Transatlantic Movements: Atlantic Journeys and Scottish-Caribbean Connections in Conversation is an exciting interdisciplinary panel discussion, which takes the exhibition as a starting point for further creative discussions about transatlantic identities, images and spaces. Recent debates revaluating Scottish involvement in Caribbean slavery, and contemporary discussions addressing the possibilities for transatlantic cultural and political collaboration, highlight the importance of documenting and engaging with diverse geographies and histories. Panellists will be discussing Caribbean-Scottish connections by exploring whose voices are heard, which journeys are mapped, and the role of art in enabling new understandings of people and place.
The presenters include artist Graham Fagen (Duncan of Jordanstone College of Art & Design), Peggy Brunache (School of Humanities), Michael Morris (School of Humanities) and Carolyn Scott (independent sound/video artist). The panel will be chaired by Susan P Mains and commences with a short introduction to the Moving Jamaica exhibition in the Lamb Gallery, followed by short presentations and panel discussion in the adjacent Baxter Suite (room 1.36). Each panellist will outline the innovative and thought provoking ways in which their art and research traces a range of Atlantic stories that illustrate complex social, material and spatial relationships. This will be followed by a discussion with audience members.
Co-organised by Museum Services and Geography, School of Social Sciences, University of Dundee.