Description
Traction over Breakfast is an event series that helps founders build traction, understand their audience and reach more customers.
Topic of the month:
How To Leverage Growth Hacking & Guerrilla Marketing To Grow Your Business


You use mainstream forms of marketing, but still want further traction?

Have you come across the term 'growth hacking' or 'guerrilla marketing' but unsure of what they exactly are and what it can do for you?

If the answer is yes, then this workshop is for you.

During the event you will hear real, first-hand accounts of Hermione Way, who has built her entire career on various techniques of growth hacking and guerrilla marketing.

Your takeaways:
- Understand what you can achieve with growth hacking & guerrilla marketing
- Get inspired by growth hacking & guerrilla marketing ideas
- Why you can do this with any budget
- How to implement these tactics in your business
You will leave this fun and informative session inspired about just what growth hacking and guerrilla marketing techniques can do for you in your business, ready to implement this form of marketing into your plans!


As always, men are welcome! :)
The Speaker: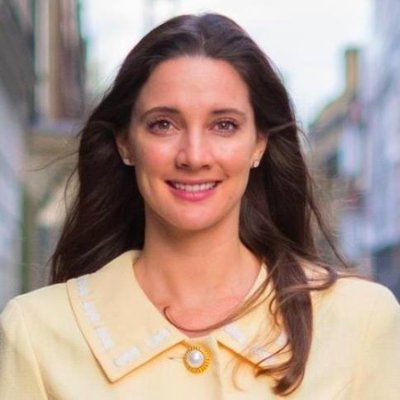 Hermione Way, Brand Consultant, Former Head Of European Communications at Tinder Inc.
Hermione Way is the brand consultant who helps companies big and small accelerate the growth of their brand. With over 10 + years' experience digital marketing for the technology industry, she has helped her clients with campaigns that have gone viral, amassing millions of views, appearing on BBC World News, NYTimes, Wall Street Journal, TechCrunch and many more.
As the former Head Of European Communications at Tinder, Hermione helped grow the brand across the UK, France, Germany, Russia, Spain & Italy. At Tinder she worked on forging first of a kind partnerships with the NHS and a voting engagement initiative for the 2016 EU Referendum.
Prior to that, she was the co-founder of Vibease, the world's first smart vibrator and spent six years' living in San Francisco and working as a journalist as the Silicon Valley video director of The Next Web.
She was the main cast member of the show Startups Silicon Valley, a $25million budget TV show, broadcasting to 88 million homes on the Bravo TV network.
She founded her own PR and Marketing company Waymedia.co where she worked with clients from China, USA, Canada and Europe, helping them appear on Wired, Women's Health, VentureBeat, DailyMail and Fortune Magazine. She co-founded TechDrive.co, a publication reporting on the future of travel.
She was the founder of Hollywood Meets Silicon Valley, an event series connecting the two industries. She was the co-founder of Startup World, a global startup competition held in 25 countries, sponsored by American Airlines.
She has appeared on the front cover of the New York Times and The Sun Newspaper. She has blogged for TechCrunch and appeared on Sky News as a commentator on latest technology trends.
BROUGHT TO YOU BY

Blooming Founders is London's leading network of female founders. By signing up you agree to receive communication from us, but don't worry, you can unsubscribe anytime and we hate spam as much as you do! ;)
Refund Policy:
Life is busy, we get it! If you have booked for an event and cannot make it any more, you can transfer the value of the booking to another event if you inform us 48 hours before the start of the event. Cancellations within 48 hours cannot be transferred.
We are happy to offer full refunds to all attendees, if an event is cancelled or postponed by us.