Are you looking to Increase your Income in 2020 ? This Seminar will help you do just that, along with the potential of building a new Career
About this Event
OPEN TO EMPLOYED AND SELF EMPLOYED PEOPLE
The Trade and Prosper Group is primarily a group of Business Consultants that assist other potential Entrepreneurs or existing Business owners grow their brand or increase overall revenue.
Unfortunately for many this means investing thousands of pounds before seeing any Return on Investment, and thus the Bank Account dries up, and this leads to eventual Insolvency and then Bankruptcy, without proper guidance and advice.
Its the old adage: People Don't Plan to Fail - they simply Fail to Plan
Unfortunately in 2020 the UK will be seeing a lot more of that, due to the European Political Position (Brexit) leading to: Job Uncertainly - Increased Costs - Restricted Goods movement.
Our Solutions
In order to assist in this area and bring about enhanced income, with minimal investment, and an unbelievable support network from like minded individuals, brought about our involvement with the FOREX Trading Platform.
We wanted to ensure that our Members were involved with:
A reputable Platform
Trustworthy Trading Indicators
A Strong Support Network
A superb Back Office System
and Expert Knowledge
And having an easily accessible Training Centre in Manchester (The old DVLA office in Trafford).
Come and join us on the day and also learn how to manage a profitable working week... and YES you get paid EVERY Week... on a Friday !!
Our members started off as complete beginners, but after learning how the industry works they now have the ability to make and multiply their money on a daily basis as well as helping others, do the same, thereby creating their own Business earning network.
Take the chance and drop by to the FREE SEMINAR we are hosting!
See how you can get involved and earn money from the comfort of your own home!
See you at the event.
PLEASE ARRIVE AT 5:30pm to allow for REGISTRATION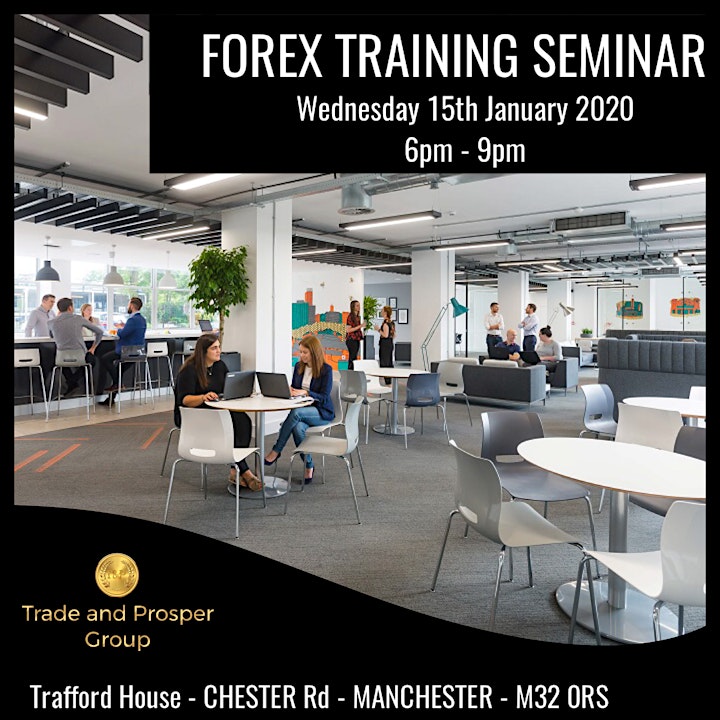 Registration is 5:30pm until 6:00pm