Trade like a Hedge Fund: Quantitative Trading & Careers for Retail Invetsors

Thursday, 27 July 2017 from 18:30 to 20:00 (BST)
Event Details
The event is sponsored by:       
City Quant, a leading algorthmic trading & asset manager based in Canary Wharf, London.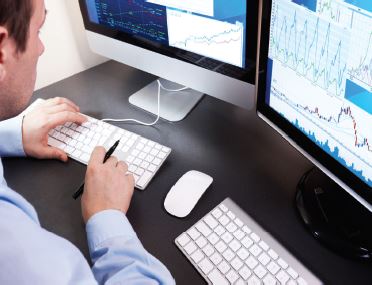 We are pleased to provide FREE regular seminars across the UK, US and Euroarea. Our seminar events are designed for:
Current students and recent graduates interested in a career in finance, with a focus on financial market trading and asset management 
Individuals with an interest in trading, algorithmic trading and quantitative methods
Retail traders looking to BRIDGE THE GAP between the tools used professionally versus the tools available to them 
What Has City Quant done to help BRIDGE THE GAP between retail traders and professionals at Investment Banks and Hedge Funds? This will be discussed at the event, however in short we have dveeloped the "Generation Quant" trading series which is now available not only to institutional clients, but also to retail traders. 
Our seminars are also provide an incredible networking opportunity. Furthermore, the seminar environment enables us to share our current trading and asset management strategies, and to provide you with a valuable insight into the way traders, risk maanagers and asset managers at a professional level operate within the financial markets.  By approaching the markets in the same way as professionals do at investment banks, hedge funds and across most major financial institutions globally, retail traders can increase the odds of long-term profitable success signficantly. 
In addition, selected attendees will have an opportunity to test-drive the Generation Quant trading series. This is a professional-grade, cutting edge, algorithmic trading programme. The programme available at retail level focuses on statistical arbitrage as the main approach, however the programme also provides dynamic risk-managment functonality and access to free histoircal data across thousands of instruments.  
THIS IS A WATERSHED MOMENT FOR RETAIL TRADERS. NOW RETAIL TRADERS CAN OBTAIN DIRECT ACCESS TO PROFESSIONAL GRADE QUANTITATIVE TRADING SOFTWARE THAT THEY CAN COMPENTENTLY - NO PROGRAMMING SKILLS REQUIRED AS WE HAVE BUILT THE INTERFACE FOR YOU !!!!!!!
In addition to the above, our seminars offer attendees:
Career opportunity information at City Quant in 2017 / 18 (includes internship opportunities)
FREE Trainee Trader & Asset Manager professional training programme availability
Insight into trading at a quantitative trading operation 
Attendees will also be introduced to some of the concepts applicable to careers in the financial markets, with the focus being on trading and asset management. The following is an example of some of these areas. In quarters 3 & 4 of 2017 we will be running some free training workshops in London that cover off these areas in detail.
Each trainee will be assessed in terms of competenace in relation to the material covered. The idea behind these workshops being free is that we can identify the very best talent and those with the highest potential for future positions with the firm. Obviously this as a unique opportunity, given that in the environment of "trading education", these opportunities/programmes normally come at a signficant financial cost to the trainee. More information will be shared at the seminar, with registration instructions. 
Financial Statement Analysis
Advanved Trading Strategies
The above is not an exhaustive list. Each of these modules break down into multiple areas where our students take their trading education to a professional and advanced level. For example, under financial statement analysis trainees learn how to forensically take apart a set of company accounts. This enables the trainee to acquire a professional level of knowledge to be used when assessing valuation, cash-flow, profitability, operating performance, debt, and the liquidity aspects of a firm. Under the statistical analysis bracket fundamental themes including probability and volatility are covered. The level of training is unparelled globally and will have each particpant competent beyond expectation. 
Seminar attendees will also be given detailed information on our student and graduate internship training programmes in quantitative trading & asset management. These programmes are designed to educate students and graduates to a professional level, whilst adding incredible value to the student/graduates CV. The professional theory and practical skill-set attained by those who successfully complete these programmes will stand their CVs out from the crowd immeasurably. 
Those attending our seminars ordinarily fall into one of the following categories:
1: Current students or recent graduates looking for a career as a trader and/or asset manager with either ourselves, an investment bank, hedge fund or other major financial institution. 
2: Existing retail traders looking to change their trading approach to the same quantitative style used in a professional environment. Essentially the same approach used in investment banks, hedge funds and major financial institutions globally.
NOTE: WITH OUR RETAIL TRADER PROFESSIONAL TRADING SOFTWARE SYSTEMS RETAIL TRADERS CAN TRADE IN THE SAME WAY AS PROFESSIONALS AT HEDGE FUNDS AND INVESTMENT BANKS WITHOUT PROGRAMMING OR ADVANCED MATHEMATICAL SKILLS. WE WILL DEMONSTRATE THIS TO YOU. 
OUR OBJECTIVE IS TO LEVEL THE PLAYING FIELD BETWEEN THE RETAIL TRADER ENVIRONMENT AND THE PROFESSIONAL INSTITUTIONAL ARENA. WE ARE CONVINCED THAT WE HAVE NOW MADE TAHT POSSIBLE!
What type of person makes a good trader?
Personality is extremely important, as is a self-starter attitude, humility and an ability to deliver robot like discipline in high pressure situations and volatile markets. The methods used by professional traders when approaching the financial markets can be taught. This is exactly the behind teh curtain knowledge that we look to provide our trading community with. The challenege is often the behavioural aspect, and it is that challenge that our quantitative systems seek to strip out of the equazion. 
Speaker: 
Paul Gallcher, Managing Director and Head of Quantitative Behavioural Modelling
Paul is one of our Managing Directors, and actively manages the firm's global-macro multi-asset portfolio. 
Paul began his career at RBS, qualifying profesionally through the Chartered Institute of Banking & Chartered Insurance Institute. Paul spent his time at RBS in roles across  wealth and asset management, prior to holding senior positions in corporate finance, derivatives trading, and quantitative model development over the following 15 years.   
Paul also has an exceptional academic background, holding a Master's degree in Global Investment Banking with Distinction. Paul is a regular speaker at major UK and EU Universities, having recently delivered events in London, Madrid, and Frankfurt.
Paul is also an active researcher acorss behavioural economics, algorithmic trading, and behavioural asset maangement modelling. Paul's PhD is in Behavioural Economics also, and focuses on non-bayesian updating with regard to price formation as a function of investor expectations. Paul is a respected professional in the financial industry.
Paul has an enviable knowledge in the domain of behavioural concepts, asset maangement, and quantitative methods. In the modern era of quantitative trading we are extremely fortuante to have a respected professional of Paul's experience and calibre as one of our MDs. 
Agenda:
Introduction to City Quant



Who We Are, What We Do
Global Overview - 2017 so far
Macro, gio-politcal, asset class performance, what to expect next
Equities, Debt, Currency, Commodities 
Fed, BoE, and ECB focus
Registration Information For Trading Exeperience in 

Canary Wharf 
FREE Professional Training Programmes available at City Quant
Careers at City Quant 2017/2018
Full-time and Part-time Trader & Portfolio Manager Training Programmes
THESE PROGRAMMES ARE ALWAYS FREE AT CITY QUANT - WE DO NOT SELL / CHARGE FOR EDUCATIONAL MATERIALS
NOTE:
As a result of overwhelming popularity, these UNIQUE events are for current students and recent graduates only. At the registration stage prior to commencement participants must show a valid student photo ID card or verifiable proof of recent graduation, such as a certificate. Please note that any individual who cannot confirm their eligibility will NOT be admitted entry to the seminar. If you are in any doubt as to what is acceptable in terms of eligibility confirmation please do not hesitate to enquire via our website at: Please also note that we deal with mischievous attendees with a zero tolerance policy. Anyone suspected of being mischievous and disruptive will be removed from teh event immediately. SADLY THESE PEOPLE REALLY DO EXIST!!
www.cityquant.co.uk
or by emailing on
enquiries@cityquant.co.uk
Seminar places are extremely limited, so it is important that you register as early as possible. We minimise attendee numbers to ensure the seminar can be as interactive and beneficial to attendees as possible. If you have any questions, or require any further information on our seminars at all, please do not hesitate to contact us.
We look forward to seeing you there.
Best Regards
City Quant
"Levelling the Playing Field - Retail Traders Really Can Trade Like Professionals Now"
"Pioneering Retail Trader Qunatitive Trading Systems for a True 21st Century Trading Approach" 
Do you have questions about Trade like a Hedge Fund: Quantitative Trading & Careers for Retail Invetsors?
Contact City Quant
When & Where

University of Westminster
309 Regent Street
W1B 2HW London
United Kingdom


Thursday, 27 July 2017 from 18:30 to 20:00 (BST)
Add to my calendar
Organiser
City Quant are a global quantitative trading  and asset management company based in Canary Wharf, London. Our organizational goal is to pioneer quantitative trading systems that create consistent risk-adjusted alpha both within our own portfolios, and those of both our institutional and retail clients. 
We run multiple multi-asset portfolios across differing time-frames to align with our short, medium and long-term objectives. 
Our business model is focused around the following areas:
Asset Management 




Quantitative Trading Systems

Financial technology 

Behaviour Research and Modelling