Traders of the Future II (Full Day)

Saturday, July 7, 2012 from 9:00 AM to 5:00 PM (BST)
Event Details

presents;-
Traders of the Future II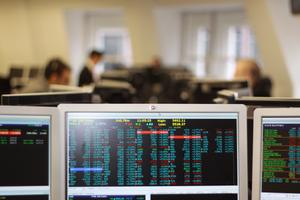 Sponsored by Reuters Metastock Pro and Metastock ProFX


Anton Kreil (CEO Institute of Trading and Portfolio Management)

Timetable and Seminar Content;-
8.30am - Registration and Arrival - Coffees, Tea's & Water (included)
9.00am - Start
1) Understanding Trading

Taking the Professional approach to Trading Vs the Amateur approach (This is the first thing you will learn if you are hired as a professional trader at an Investment bank or Hedge Fund))
How to analyse your potential upside opportunities to make money AND your potential downside risk in losing money in any Index, Stock, Currency, Commodity or Bond globally.
Calculating your odds as a trader,
Why 90% of CFD and Spread Betting accounts have historically lost money,
Mathematical proof that strategies taught by other "trading educators" can't provide traders with consistent returns.
2) The W.I.S.H. Framework.
"A four step Top Down trading framework that will last you a lifetime"
i) World View
Cash Indices, Futures, FOREX, Exchange Traded Commodities (ETC's), Bonds.

How to obtain global views and identify major global trends with the odds stacked in your favour. Your odds will be increased from 50/50 to 80/20 in your favour in predicting major global trends.
ii) Industry View
Exchange Traded Funds (ETF's) and Exchange Traded Commodities (ET'Cs) Contracts For Difference (CFD's) on sectors

How to obtain industry / sector views by analysing global value chains and using driver identification,
Cross Sector, Cross Sector Constituent, Intra Sector Constituent Spread Trading,
Analysing risk Vs return correctly and hedging appropriately.
iii) Stock View
Contracts For Difference (CFD's) on single stocks 
How to select stocks that better represent your global and Industry views using fundamental and technical analysis.
iv) Having Discipline
Managing the positions and risk in your portfolio
Psychology of trading, position sizing, professional hedging techniques, trading your positions, key "insider" metrics for your portfolio and risk management.
3) Practical Portfolio Construction & Management
Throughout the explanation of the W.I.S.H. framework you will be taken through an up to date and current application. The W.I.S.H. framework will be applied to what is happening in the real world right now and give you a very good idea of what is going to happen to global markets in the next 12-18 months.
5pm - Seminar Ends
Examination begins for Examination candidates
Drinks and Networking Session begins for non-Examination Candidates
6pm - Examination Ends for Examination Candidates
Marking of Examination Papers begins for Examination Candidates
6.20pm - Examination Marks received by Examination Candidates
6.30pm - Examination candidates join non-Examination candidates at Drinks and Networking Session.
The Institute Exam consists of 60 multiple choice questions covering all areas of the days content.
University students seeking Trading and Portfolio Management positions in the finance industry will find this exam particularly useful in preparation for applications and interviews at Investment Banks, Proprietary Trading firms and Hedge Funds Globally.
Many of our Examination delegates have gone on to secure internships and full time graduate positions at Goldman Sachs, Morgan Stanley, Credit Suisse, UBS, Bank of America Merril Lynch and Nomura to name but a few. This is because what you will learn is exactly what professional traders and hedge fund managers have to do on a daily basis. This means at the application stage, you are very likely to be put to the top of the pile just by including the course content on your resume and when you are interviewed you will be speaking to the traders in their own language, because you will know exactly what they do on a daily basis. It is actually very likely that you will know as much, if not more than the trader themselves.
Another challenge for universtiy students is the issue of third party referees for your resume when you come to apply for internships and graduate positions. The Institute will issue a reference on request by your prospective employer written by the CEO of the Institute of Trading and Portoflio Management Anton Kreil and include your exam mark, which is stored in our database.
Delegates that are not University students will still find the examination extremely useful as it is a test of your knowledge. You will be surprised how much new knowledge about trading you have managed to accrue in just one day!
NB: Although this seminar is extremely useful for university students in helping them secure trading positions at investment banks, proprietary trading frims and hedge funds, there will be no career advice given by Anton or Institute staff on the day. This seminar is designed for those who want to learn how to trade properly and make money. The best advice we can give you is that if you learn how to trade properly, you will make money, whether it is for yourself or for an organisation. If you know how to make money trading and you know what you are talking about, you are an infinitely more desirable asset to any organisation and to yourself. Students that ask questions about "How to get trading jobs at Investment Banks" will be ignored. Our goal is to provide you with the tools that make you money, not get you a job. You will have to do that yourself, once you have learnt how to make money trading. 
Anton's current charge out rate to private investors and Hedge Funds is £10,000 per day.
You can now benefit from his knowledge and expertise starting at just £299.99 at this exclusive seminar.
Introduction

A 2006 study by Professor Chris Bady and Richard Raymar of City University's CASS business school discovered that only one in five Spread Betting and Contract For Difference (CFD) trading accounts either made a profit or didnt lose money after transaction fees.  A 2004 study by Brad M Barber of the university of California also highlights that less than twenty percent of day traders make a profit after transaction fees. In asset markets such as the stock market, the ratio of winners to losers should tend towards being 50/50. The Institute cites two main reasons for this imbalance in the Spread Betting and CFD markets.

1. Understanding The Markets
The vast majority of independent traders do not commit to thoroughly researching the assets that they are synthetically replicating and therefore do not properly understand the dynamics that drive Stocks, Commodities, Currencies and Bonds. This results in the deployment of trading strategies that do not provide consistent returns over the lifetime of a trader. The most common of which is "Day Trading". This is mainly due to one or a combination of four key factors;-
i) The existence of a natural conflict of interest between independent traders and commission based brokerage businesses. Independent traders are unecessarily encouraged to deploy "high turnover" strategies.

ii) Aggressive marketing of quick fix "get rich quick" "day trading" strategies by brokerage businesses and individuals that do not take risk themselves.
iii) Dissemination of non-price sensitive news flows to independent traders being communicated as "important" or "material" by brokerage businesses and individuals that have little or no experience in making decisions regarding trading, risk management, asset allocation / portfolio management
iv) The vast majority of independent traders undertake "other" forms of employment and simply dont have the time to do their own research and effectively manage the risks of a protfolio.
2. Understanding and respecting leverage
The vast majority of independent traders do not fully understand the risks involved with using leveraged products. Consequently, private traders do not know how to effectively monitor and manage portfolio risk.

Although leverage provides opportunities for traders to expose themselves to much higher notional £££ amounts that they wouldnt normally be able too, it is important to understand that brokers providing leverage are financially incentivised to provide as much leverage as possible. This causes another conflict of interest between broker and client. Brokers that provide high amounts of leverage to clients also require from clients proportionatly tighter risk controls. These risk parameters are restrictive in providing opportunities for private traders to be long term profitable. The parameters are designed to encourage independent traders to deploy short term, mostly "day trading" strategies.

The Institute of Trading and Portfolio Management
The Institute of Trading and Portfolio Management was established to educate, inform and coach aspirational individuals who are either currently trading with their own savings or are looking to trade with their own savings. The Institute  and its website offer world class trading and portoflio management resources to its members. For more information please visit www.instutrade.com 
It is no coincidence that when a high net worth individual wants someone to look after their hard earned money for them, that they turn to professional traders and hedge fund managers to do so. Thats because professional traders and hedge fund managers approach the market in a totally different way to retail traders.
Your seminar will be taken by Anton Kreil himself. You will be shown exactly how the top 5% of Long / Short Equities traders and portfolio managers in the world, construct and manage their trading books for long term, consistent profitability.
You will also be shown how Anton constructs and manages his own portfolio. We obviously cant go into too much detail at this stage. The techniques Anton uses are a closely guarded secret, restricted only to those that choose to attend.  This one day seminar genuinely tells you how it is, from someone who has been there and continues to be at the highest levels of trading.
Approximately 70% of delegates that attend this seminar are profitable and make money from trading. The Institute's success is measured solely by this number, in comparison to the 90% that already lose money spread betting and trading CFD's.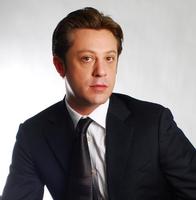 Background:

Anton is a professional trader formerly of Goldman Sachs, Lehman Brothers and JP Morgan. Whilst at university and by the age of twenty he had built a highly profitable portfolio and was hired by Goldman Sachs to work on Wall Street, later returning to London to trade on their Long / Short European Equities desk. At the age of 26 he was a Vice President of JP Morgan European Equities. Anton retired from the Investment Banking industry in May 2007 at the age of 28, and after travelling the world, returned to London in the summer of 2008 to film the BBC T.V. programme "Million Dollar Traders" in which eight novices were trained for two weeks and asked to trade $1mln of private capital during the credit crisis in 2008. The results were staggering. The novices outperformed professional hedge fund managers by 4%. The show was aired in 2009 and received global cult status, reaching territories as far as Australia, catapulting Anton into the limelight.

Anton is currently residing in London and managing the Institutes global portfolio. As the CEO of the Institute of Trading and Portfolio Management, Anton holds exclusive trading seminars each month in Central London in order to educate, coach, and mentor highly aspirational individuals into achieving their dreams of trading in the same way as a professional trader, achieiving consistently high returns and retiring wealthy.
We look forward to meeting you on the day...... 


When & Where

Birkbeck, University of London,
Malet Street,
Bloomsbury,
WC1E 7HX London
United Kingdom


Saturday, July 7, 2012 from 9:00 AM to 5:00 PM (BST)
Add to my calendar
Organizer
The Institute of Trading and Portfolio Management (ITPM) is an educational trading and portfolio management and asset manager based in London. The Institute is affiliated with Shanghai Fortune Asset Managment (SFAM) in Shanghai and mainland China.