Traders Social - Birmingham (Broker Speed Dating)
Actions and Detail Panel
Traders Social - Birmingham (Broker Speed Dating)
Wed 31 May 2017, 18:30 – 21:00 BST
Description
TradingHUB "Forex Broker Speed Dating" Event
This is a quarterly event at which you will get to meet and speak with our partner brokers face-to-face in an informal setting where you can ask them everything you've ever wanted to know about the industry and how it works.
No Sales: This is a social not a sales event, so you will not be sold to ! There will be broker staff on hand to answer your technical and account questions and generally assist you in any way they can, but the primary reason they are sponsoring TradingHUB and attending our events is to give you, our members, a chance to get to know them, to put a human face to the brand, and enable you to take an informed decision as to which broker you should appoint.
TradingHUB Transparency: TradingHUB nor any of its staff have any affiliate or IB links with any broker whatsoever so has no conflict of interests with our members. Unlike other people/sites/groups we could mention we feel it is unfair to attempt to make money from our members by "recommending" any individual broker, and as such we will not do so. Instead TradingHUB in all its forms is financed entirely by advertising, and will remain so.
Please take a moment to visit our partner broker websites: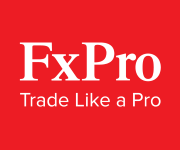 Please review their offerings and, most importantly, let us know what you think as your feedback is important to us and the rest of our retail trading community.
Unique opportunity: This is a unique event that only comes around once every quarter so make the most of it, turn out in numbers, and help our partner brokers to develop the products and services you need.
We look forward to seeing you all at the Gherkin.
Charles Clifton (Forex Trader) and the TradingHUB team.
__________________________________________________________
If not, here's seven good reasons to do so now:
Conflict Free: Because we're run by retail traders for retail traders – and financed entirely by advertising - we won't try to sell you anything !
Established: We're the UKs only nationwide retail trading community - Now several thousand strong and active in 7 major UK cities
Ideal: For forex, equities, indices, commodities & options traders of all levels
Enjoy: Free membership, regular Workshops, Seminars & Social Events - UK Wide
Come along: Our events are FREE - Meet real traders, real brokers, ask questions, make real friends
Receive: Regular trading calendars, Weekly Wraps, market news & analysis - All written by our own in-house chief analyst and sent straight to your inbox
Brokers: TradingHUB is the only retail traders community that can introduce you to brokers we know and like, and we'd like you to meet them too at one of our many events.
TradingHUB HQ: Create Centre, Smeaton Road, Bristol BS1 6XN
w: www.TradingHUB.co.uk e: info@TradingHUB.co.uk
Fb: www.facebook.com/TradingHUBcouk