About this Event
The Schools Business Network is hosting another event where businesses can connect with schools and network with like-minded business owners and managers.
Tickets include a choice of breakfast, which will be emailed to you after you have registered.
Breakfast will be followed by a talk from our guest speaker, Peter Bryant - the crypto prof! Peter will demonstrate and explain, using everyday language, why cryptocurrencies are the safest, most ethical and most profitable investments of the 21st century.
The talk is based on the findings from his new book Crypto Profit: Your Expert Guide to Financial Freedom with Cryptocurrency Investing, by the end of the talk you will understand how:
cryptocurrency technology will dominate the 21st century, and probably alter your job.
to build your long-term investment for free with trading techniques and strategies.
cryptocurrencies such as Bitcoin are needed and much better than 'regular' money.
you can invest in cryptocurrencies and ensure that you never lose a penny.
investing now can turn £100 into £40,000 in fewer than 5 years with almost no risk.
you can spot scam investments and other pitfalls which cost investors millions of pounds.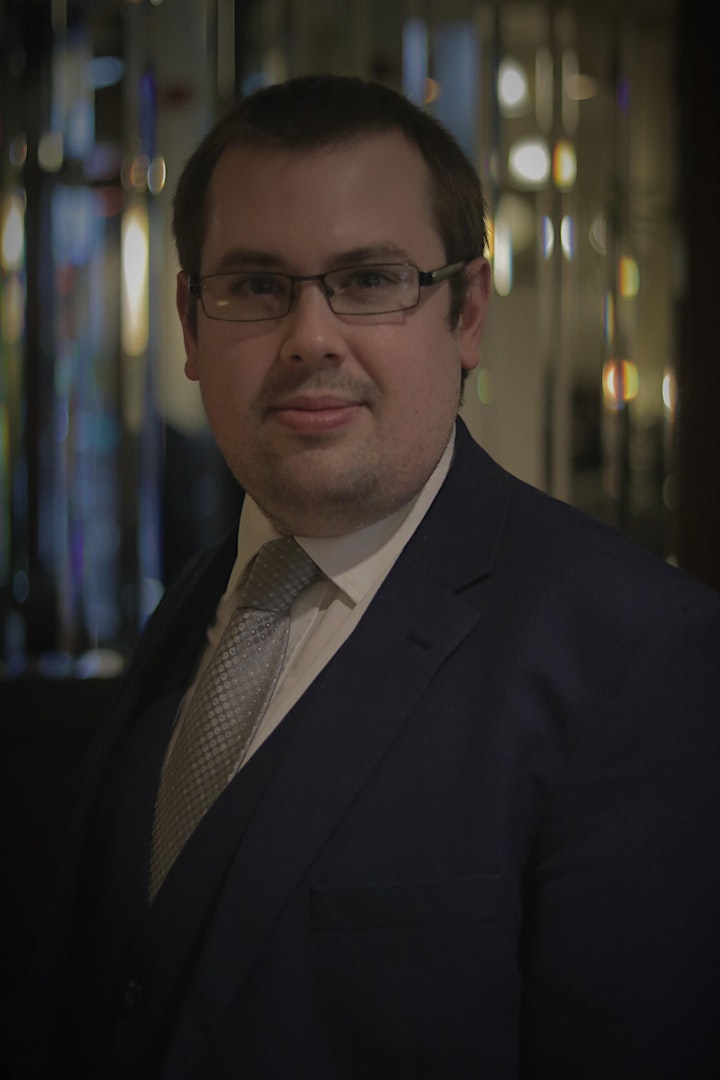 Peter Bryant BMus (Hons.), MSc (Lond.), ADHP (NC), UKCP, PfCO.
Peter is a senior broker and trader at EBLN DMCC, an international private client asset management company.
He holds an MSc in Psychology from Goldsmiths, University of London and a music degree from the University of Surrey where he studied percussion and composition. He also is a fully qualified psychotherapist and registered with the United Kingdom Council of Psychotherapy (UKCP) as a hypno-psychotherapist.
In his first year of trading, Peter traded over $10,000,000 of capital on behalf of his clients and produced a net profit of 21% with a lower amount of risk than an investment in the S&P500 over 25 years.
He lives in Sparsholt with his wife Freya.