Description
"Trading, Investing and Spread Betting 101" presented by Malcolm Pryor
Join well known author and trader Malcolm Pryor MTSA for his full day ""Trading, Investing and Spread Betting 101"" seminar. This is a complete guide to starting out and/or building your skills as a trader or investor. It is of equal value to the part time trader who just wants to find a simple passive system to manage their own investments as to those who want to learn to trade full time.
"If you are serious about becoming a long lasting, consistently profitable trader/investor I highly recommend you make the investment of attend this seminar."
Alastair Morrison -

Serial Entrepreneur,

Coach and Graduate of the Van Tharp Super Trader Program
It is generally accepted that about 90% of those who first enter the markets or open a spread betting account bet lose money. The aim of this course is to start you out on a road to becoming one of the 10% who survive and prosper.
"Thanks once again for an excellent day. Great success all round and I thoroughly enjoyed the seminar."
Pete Hiam - Ex Deutsche Bank and now full time FX and Multi-Asset Trader and Value Investor
The knowledge presented during this day has been developed by Malcolm over a life time of reading and research into the theory and practice of trading and markets as well as his own actual trading, Malcolm has made a full time living as a trader since 2002. What he presents is a practical guide to ALL the components that go into building a trading plan that will actually work for you. After the seminar participants will be able to start working straight away on a trading plan that suits both their financial objectives and their personality. During the seminar he will also present some actual trading strategies that are showing positive returns in current markets.
Malcolm has an incredible knowledge about the financial markets and trading and teaches this in a very easy to understand way. The print out of the slides is a big help as we went through the course and a valuable reference document after the event has finished.
Samantha Jefferies – has attended several of Malcolm's seminars
In advance of the seminar we have prepared a 1 hour video course on the "10 essential components of a successful trading plan" - please fell free to sign up and watch the course at www.trademethod.com.
All participants also receive a 40 page paper print out of the slides presented to take away, keep and refer to later.
If you have any questions or would like to talk us about whether or not this seminar would help you please do email or ring Andrew - 07939053160 - info@trademethod.com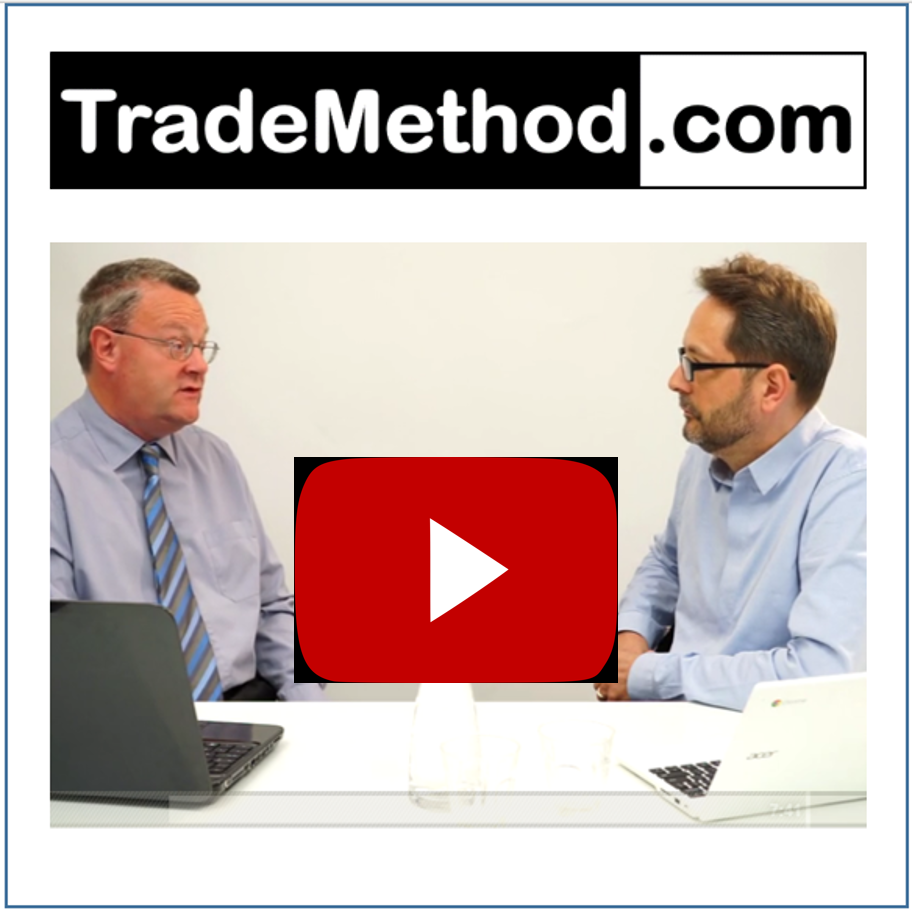 AGENDA FOR THE DAY
Building blocks
Key market beliefs
1-2-3-4

Economic environment

Momentum

Asset classes

Filters
Risk and reward
Defining risk

Defining reward

Trade offs in strategy design

Changing risk reward ambitions

Risk reward scenarios
Objectives position sizing and planning
Reasons for trading

Personal objectives and risk preferences

Position sizing

Planning
Monitoring
During trade

After trade

Periodic
Psychology
Addressing psychological issues

Prototyping

Common errors to avoid
Intra day
Impact of spreads / costs

Momentum / mean reversion

Strategy options
2-20 day timescale
Impact of spreads / costs

Momentum / mean reversion

Strategy options
2-52 week timescale
Asset class choice

Momentum / mean reversion

Strategy options
A light sandwich lunch will be provided and if you would like to join us for a drink afterwards we will be visiting one of the nice pubs in Greenwich for an after event refresh.
In advance of the seminar we advise you to;
Register with www.trademethod.com and watch the video's in the course
if you would like read in more detail about some of the areas covered by the course then below is a reading list and links to some sites that cover technical analysis
For trading in 2-52 week timeframe:
The Ivy Portfolio - by Mebane Faber

Global Asset Allocation

- by Mebane Faber
For spread betting:
The Financial Spread Betting Handbook (2nd edition) Malcolm Pryor
Technical analysis and charting:
7 Charting Tools - by Malcolm Pryor

Chart School at

stockcharts.com

– read about moving averages and average true range – experiment by creating a chart of a UK stock adding 50 150 and 200 exponential moving averages
For those who have purchased

Sharescope

it would be useful if you have experimented with its basic functions
creating a chart and adding moving averages and indicators
creating a portfolio
setting up columns in List format and sorting by them
If you would like to bring a laptop free wi fi is available.
We do not permit recording of the seminar but paper copies of all the slides will be provided for participants.
If you have any questions do not hesitate to contact us - please email on info@trademethod.com or ring Andrew on 07939053160.