Trading Secrets Singapore - Full Day Workshop

Saturday, January 26, 2013 from 9:00 AM to 7:00 PM (Singapore Standard Time Singapore Time)
Event Details

Sponsored by IG Singapore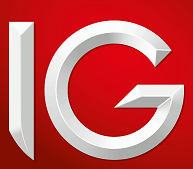 The majority of Retail Traders globally lose money, yet the majority of Institute Traders are profitable and overall our community makes money. This is not a co-incidence. You simply need to get a real professional trading education, from a person with the pedigree to give it to you. The main reason why the vast majority of Retail Traders lose money is because they are educated by people who have never traded and do not trade. They are marketeers and everything they teach will not make you money in the financial markets. The Retail Trader "education" market is quite literally "the blind leading the blind," or to be more accurate, "the marketeer leading the blind."  
You can be a complete novice to trading or been trading for years in order to attend this seminar. After spending a weekend of intensive training with former Goldman Sachs trader Anton Kreil, you will gain an instantly tangible advantage in your approach to trading and significantly increase your chances of being long term profitable. We aim to educate you to trade properly and you can trade wherever you like. You will make countless multiples of the course fee back either immediately in your trading account or over your lifetime. 
This will be Anton's first professional visit to Singapore in a teaching capacity, providing delegates with a rare opportunity to take advantage of Anton's visit.  
Course Content and Timetable;-
8.30am - Registration and Arrival
9.00am – Start
1.               Approaching the Markets as a Professional Trader
Defining a Traders Opportunity Set
Probability Analysis to achieve Expected Return (ER) - Applied Statistics
The Volatility Construct
Portfolio Construction Vs Day Trading
2.              Portfolio Construction
       i) Obtaining a World View through Global Economic Indicators (United States, Europe, China)
Applied Macroeconomics
Indices, Futures, FOREX, Commodities, Bonds.

       ii) Obtaining Global Sector Views through Global Economic Indicators (United States, Europe, China) & Industry specific trends
Applied Macroeconomics and Microeconomics
Beta and Alpha - Acceptance and Isolation of Risk
Spread (Ratio) Trading - Introduction to Hedging Techniques
Sector ETF's, Commodities, Contracts For Difference (CFD's) on Sectors.
      iii) Obtaining Single Stock Views through Fundamental Analysis
Trading Outperformance and Underperformance at a Stock level
Contracts For Difference (CFD's) on Single Stocks
      iv) Technical Analysis
The Myths of Technical Analysis explained
Using Technical Analysis to time position entry
Addittional Technical Analysis Timing Indicators
3. Day Trading
When and When not to Day Trade
How to position yourself as a trader to take advantage of Day Trading Opportunities
Identifying Day Trading Opportunities via Newsflow
How to Trade the different types of Day Trading Opportunities
Expected Return and Expectations Management
4.               Risk Management
Indices, Futures, FOREX, Commodities, Bonds, stocks, sector ETF's. 
The Real Psychology of Trading - Practical Group Workshop
Beta Hedging and position sizing in practice
Theme Constructionand position sizing in practice

Deployment of Capital based on Key practical Trader Metrics
Track Record
Contracts for Difference
5.               Trader Processes
Indices, Futures, FOREX, Commodities, Bonds, stocks, sector ETF's. 
Watch List Construction and Maintainence
Weekly and Monthly Idea Generation Processes
Applied Trader Processes
Managing Positions
Scenario Analysis

6.00pm - Exam 
Examination - 50 Multiple choice Questions
References from the Institute for your Resume and future employers, are available on request after the Seminar
Introduction
The Institute of Trading and Portfolio Management was established to educate, inform and coach individuals in how to take a professional approach to trading the financial markets.
We generally have three types of delegates at our seminars;-
1. Delegates currently trading with their own savings who have struggled to make consistent returns on their capital.
2. Delegates who are looking to start trading with their own savings and want to approach the markets in the same way professional traders do.
3. Delegates who are looking to enter the professional world of trading via Investment Banks and Hedge Funds.
For background information on Institute Trading Education please       Click Here
For more information on ALL upcoming Institute seminars please        Click Here
To visit the Institute website and experience all that we do please     Click Here

Please Note;-

The Institute Exam consists of 50 multiple choice questions (1 Hour) covering all areas of the weekends content 
University students seeking Trading and Portfolio Management positions in the finance industry will find the exam particularly useful in preparation for applications and interviews at Investment Banks, Proprietary Trading firms and Hedge Funds.
Many of our delegates have gone on to secure internships and full time graduate positions at Goldman Sachs, Morgan Stanley, Credit Suisse, UBS, Bank of America Merril Lynch and Nomura to name but a few. This is because what you will learn is exactly what professional traders and hedge fund managers do on a daily basis. This means at the application stage, you are very likely to be put to the top of the pile just by including the course content on your resume and when you are interviewed you will be speaking to the traders in their own language, because you will know exactly what they do on a daily basis. It is very likely that you will know as much, if not more than the trader themselves.
Another challenge for universtiy students is the issue of third party referees for your resume when you come to apply for internships and graduate positions. The Institute will issue a reference on request by your prospective employer, written by the CEO of the Institute of Trading and Portoflio Management Anton Kreil and include your exam mark, which is stored in our database.
Delegates that are not University students will still find the examination extremely useful as a test of your knowledge. You will be surprised how much new knowledge about trading you have managed to accrue in one weekend!
NB: Although this seminar is extremely useful for university students in helping them secure trading positions at investment banks, proprietary trading frims and hedge funds, there will be no career advice given by Anton or Institute staff on the day. This seminar is designed for those who want to learn how to trade properly and make money. The best advice we can give you is that if you learn how to trade properly, you will make money, whether it is for yourself or for an organisation. If you know how to make money trading and you know what you are talking about, you are an infinitely more desirable asset to any organisation and to yourself. Students that ask questions about "How to get trading jobs at Investment Banks" will be ignored. Our goal is to provide you with the tools that make you money, not get you a job. You will have to do that yourself, once you have learnt how to make money trading.
Seminar Speaker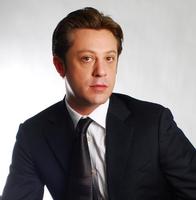 Anton Kreil is a professional trader formerly of Goldman Sachs, Lehman Brothers and JP Morgan. Anton now runs the Institute of Trading and Portfolio Managment as Managing Partner of the Global Portfolio and CEO. Anton will be travelling to Space in 2014 to execute the First Financial Transaction in Space and the Hioghest Trade ever executed.
For more information on Anton you can click on the following links;-
Anton Kreil Resume / CV - Click Here
Anton Kreil Personal Website - Click Here

Please Note - Seats for this seminar are very restricted and are always sold out in London- Book your ticket(s) early to avoid disappointment.

Attendee List
Sort by:

Date

|

First Name

|

Last Name
When & Where

Wealth Directions Pte Ltd,
9 Penang Road, #13-15 Park Mall,
Dhoby Ghaut MRT,
Singapore, Singapore 238459
Singapore

Saturday, January 26, 2013 from 9:00 AM to 7:00 PM (Singapore Standard Time Singapore Time)
Add to my calendar
Organizer
Institute of Trading and Portfolio Management
The Institute of Trading and Portfolio Management (ITPM) is an educational trading and portfolio management and asset manager based in London. The Institute is affiliated with Shanghai Fortune Asset Managment (SFAM) in Shanghai and mainland China.  
Trading Secrets Singapore - Full Day Workshop