Trading the Truth Chicago !!! - Free with Raj Malhotra

Thursday, April 28, 2016 from 6:00 PM to 8:30 PM
Event Details
This event is sponsored by;-

The vast majority of Retail Traders globally lose money. This is because the standard of Trading and Portfolio Management education that is available to them is far too low. Retail Traders in the vast majority of cases are "taught" how to trade by people who are not experts in Trading and Portfolio Management and do not have their clients best interests at heart. Consequently, Retail Traders never get to know the real truth about how to make money consistently from Trading, Portfolio Management and the Financial Markets. More often than not, Retail Traders fail in their objective of seeking out a real Professional Trading education, taught to them by a real Professional Trader that has a high level of experience. This has lead to the unfortunate situation in which the vast majority of people that seek out what they think is a real trading education still do not understand financial markets, how to trade them properly and how to consistently make money from them. Until NOW!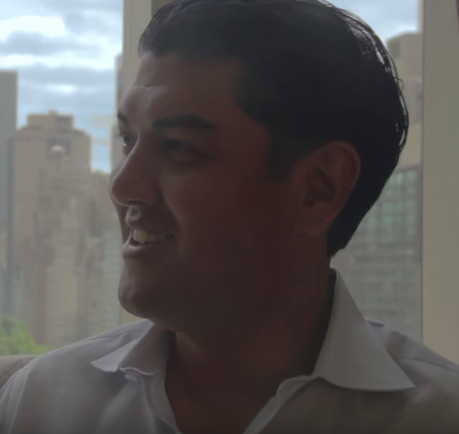 Raj Malhotra - Senior Trading Mentor                   
Raj Malhotra has enjoyed incredible successes in the financial markets over the last 20 years. This is your chance to learn him at this FREE Institute of Trading and Portfolio Management seminar.
No other educational offering in the field of trading comes close!
Former Global Head of both Nomura's and Bank of America's Institutional Options Trading desks, Raj Malhotra is now a Senior Trading Mentor at the Institute of Trading and Portfolio Management. Raj will present live in the room in Toronto. 
Delegates of this seminar will be taught how to trade the financial markets properly with an approach used by Raj and the vast majority of Professional Hedge Fund Managers and Traders at Investment Banks globally. At this seminar you will be taught by Raj from the ground up, how to approach the Financial Markets and the current Retail Trader landscape, in exactly the same way REAL Professional Traders approach the markets, so you can emulate the exact same approach in order to become weatlhy from trading over time.
Raj Malhotra - CLICK HERE for Press Release & Resume
TRADING GURU's - Anton Kreil's Interview with Raj Malhotra
Seminar Content and Timetable;-
5.45pm registration, 6pm start.
"Behind the Wall"
Professional Trading secrets they don't want you to know
"Opposites Attract"
Why the vast majority of retail traders lose money
"The Tail Wags the Dog"
Proof that the majority of Trading "Educators" don't teach you how to trade
"It's A Warzone"
Navigating through the Retail Trader landscape – A Survivors Guide
"Trading the Truth"
Your Money or Your Life!
 Background
The Institute of Trading and Portfolio Management was established to educate, inform and coach individuals in how to take a professional approach to trading the financial markets. We aim to deliver the highest level of Trading and Portfolio Management education available to the retail trader globally and we also place some of our best traders into professional trading employemnt with Hedge Funds and Investment Banks.

We have three types of delegates at our seminars;-
1. Delegates currently trading with their own money who have struggled to make a consistent Return on Capital Employed. 

2. Delegates who are looking to start trading with their own savings and seek a higher level professional trading eduaction.

3. Delegates who are looking to enter the professional world of trading via Hedge Funds and Investment Banks.

You do not need any prior experience in Trading and Portfolio Management to attend one of our seminars. All you require is a basic level of common sense and arithmetic ability. You will be taught everything you need to know from basic to more advanced techniques. Our approach is challenging both to a beginner and more experienced traders.
The Professional Trader approach is like nothing you have seen before. This is because it is simply not taught to the Retail Trader market and is usually only reserved for professional traders.

For background information on Institute Trading Education please       Click Here
For more information on ALL upcoming Institute seminars please        Click Here
To visit the Institute website and experience all that we do please     Click Here
Seminar Speakers
Raj Malhotra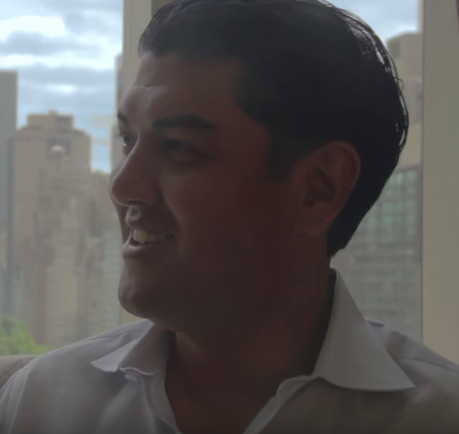 Raj Malhotra is a Professional Trader formerly Managing Director / Head of Institutional Options Trading at both Nomura and Bank of America. Trading at Nomura Raj was pivotal in growing the firms U.S. business. At Bank of America Raj dominated the S&P500 Index Options Market which was the most heavily traded Options market in the world at the time. Prior to this, Raj worked for the BNP Paribas Cooper Neff Hedge Fund in Washington after graduating from Wharton School of Business with a Bachelor of Science (BSE) in Economics. Raj is now guiding Institute Traders in the United States and Canada to be consistently profitable as a Senior Trading Mentor at the Institue of Trading and Portfolio Management.
For more information on Raj you can click on the following links;-
Raj Malhotra Resume / CV - Click Here
Raj Malhotra joins Institute Press Release - Click Here 
              -------------------------------------------------------------------------------------------------------------------------------
Please Note - Seats for this seminar are very restricted - We are regularly booked out ahead of the seminar so book your ticket(s) early to avoid disappointment. Remember there is no charge or obligation of any kind to attend this seminar. 
We look forward to seeing you there !!!

When & Where

Plaza B East Tower (Blue Level),
Hyatt Regency Hotel,
151 E. Wacker Drive,
Chicago,, Illinois 60601


Thursday, April 28, 2016 from 6:00 PM to 8:30 PM
Add to my calendar
Organizer
The Institute of Trading and Portfolio Management was established to educate, inform and coach highly aspirational individuals who are currently either trading the markets with their own savings or seeking professional employment at an Investment Bank or Hedge Fund.