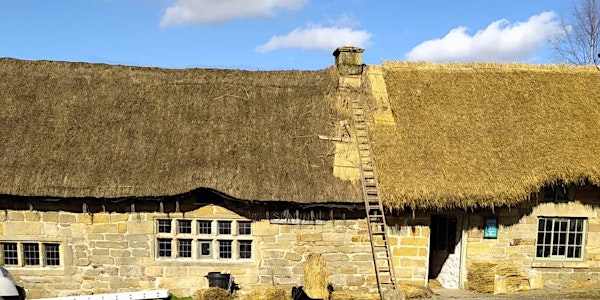 Traditional buildings workshop 3: Care and construction of thatched roofs
Ever wondered how to repair and maintain your thatched building? Come and learn with our specialist heritage thatcher Jonathan Botterill
About this event
North York Moors National Park, IHBC Yorkshire Branch and the Northern Craft Building Project are delighted to present this year's series of traditional skills workshops.
The day will involve a presentation on the types of thatch and the processed of construction, common problems and concerns and means of repair and practical demonstrations.
Please see our other events on
13 November 1 - Care and repair of traditional windows (Thomas Hart)
4 December 2 – Traditional mortars and their application (Nigel Copsey)
12 February 4 – Traditional plasters and renders: application and benefits (Nigel Copsey)
12 March 5 – Care and repair of timber framed structures (Wayne Kirby)
Lunch provided
The afternoon will involve a trip to Spout House in Bilsdale. Transport will be provided from Helmsley.
Organiser of Traditional buildings workshop 3: Care and construction of thatched roofs