As part of our virtual stitch festival Margaret Steedon is sharing her contemporary embroidery work.
About this event
Margaret Steeden is a textile artist based in the NW of England. She works mainly in stitch and botanical (eco) print. This is a talk where Margaret will demonstrate her approach to using traditional embroidery stitches in a contemporary way.
She'll talk about her techniques as she works on a couple of pieces, and will give you tips on equipment such as needles, scissors and hoops. She will share design tips, and will talk about stitches to create lines, fill areas, use repetition for effect and relief for texture. Different fabrics and their needs will be discussed with an emphasis on keeping it simple but contemporary. Margaret's Instagram is HERE.
This event is part of the Stitched Stories virtual stitching festival that runs from 14th-17th May. Stitched Stories is a world wide project focusing on community stitching projects.
Tickets are free but we ask for a donation to our festival charity, The Butterfly Tree that works with some of the poorest communities in the world. Click HERE to go to our fundraising page, many thanks.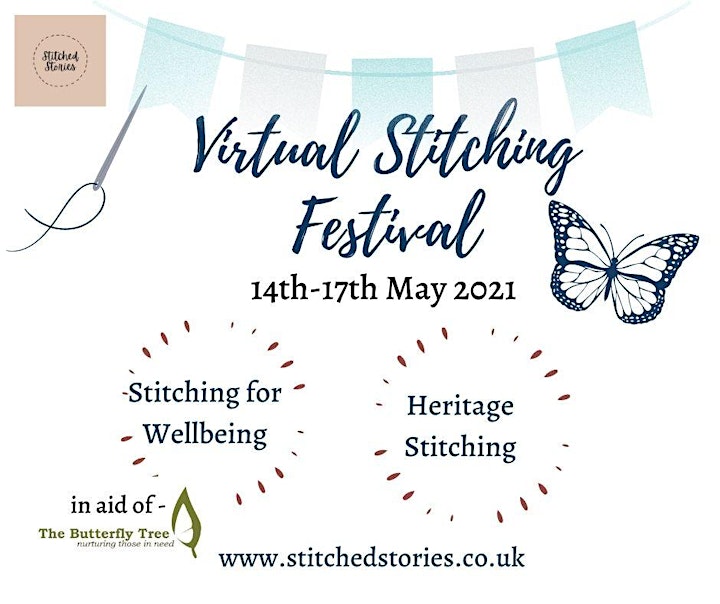 Organiser of Traditional embroidery with contemporary applications