Description
We are holding informarmal training discussion spaces for you to better understand the needs of LGBT+ young people in your communities and to think about and plan for how you can best support LGBT+ young people of faith. The training is specifically aimed at:
Faith Leaders
Youth Workers
BAME Youth and Community Workers
This work is part of our on going programme supporting young people of colour and young people of faith.
You can find more information about our faith work here and our BAME / people of colour allies here.
What to expect:
Informal discussion space and activities
A non-judgemental space to ask questions and learn
Problem solving and planning
Networking space to meet local workers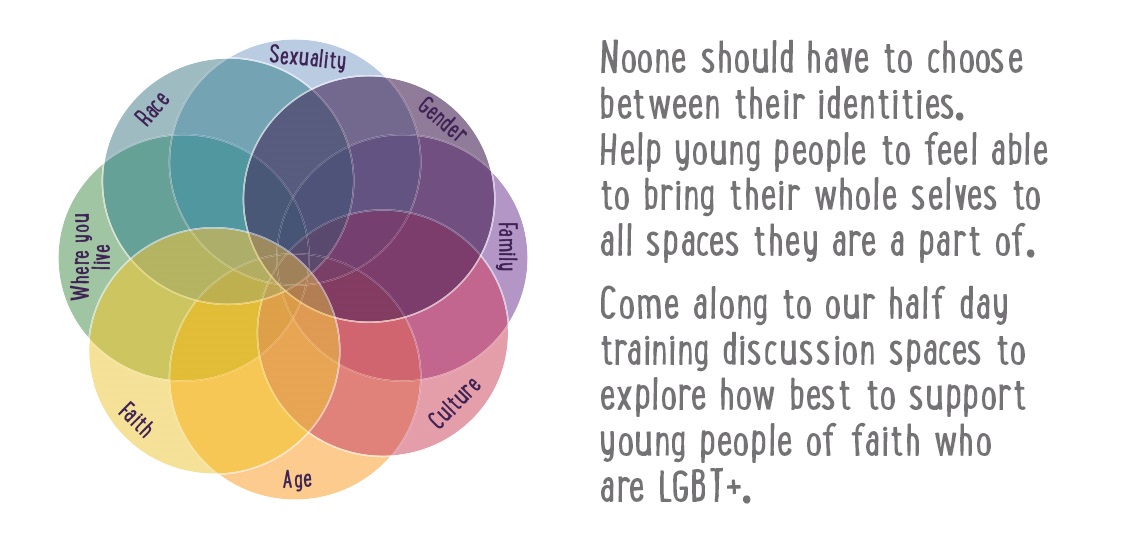 Cold drinks and biscuits provided, feel free to bring lunch with you. There is also a wonderful cafe at Limelight if you'd like to get something from there too.
If you have any questions about the event, please email Chloe who is facilitating the training
chloe.cousins@theproudtrust.org