Description
In partnership with:

If you could offer insight and advice to your younger self, what would you say? Oprah Winfrey, when she was 58, wrote these words to her 19-year-old self:
'Dear beautiful brown-skinned girl… The truth is, he's intimidated. You don't know this, though, because you can see yourself only through his eyes. A lesson you will have to learn again and again: to see yourself with your own eyes, to love yourself from your own heart'.
Maya Angelou, at the age of 85, had this advice for her 15-year old self:
'Find some beautiful art and admire it, and realize that that was created by human beings just like you, no more human, no less'.
Advice like that has both universal resonance and specific relevance to women of colour. Most people have fallen in love, discovered the power of art and wondered whether they have the capacity to achieve great things. But women of colour have to contend with unique experiences. Many feel the sting of erasure when they are young – not seeing themselves in literature, on TV or occupying positions of power. Growing up can be lonely and even more so if you feel left out of predominantly white or male spaces. Perhaps reading a letter by someone with shared experiences would help you to feel less alone in your struggle and more at home in your joy.
In the second installment of our Trailblazers series, Intelligence Squared has partnered with gal-dem to bring together a collection of outstanding women – and their letters – to our stage. They range from playwright Bonnie Greer and writer Afua Hirsch to footballer Eni Aluko and comedian Shappi Khorsandi. The event will be chaired by BBC Radio 1 presenter Clara Amfo.
Join us for an evening of letters, laughter and inspiration. In the words of Michelle Obama in a letter to her younger self, 'It will be easy to think you're something special. Just remember that there are millions of people who grew up like you did and don't get this kind of spotlight. Reflect the light back on them.'
Speakers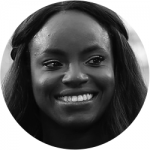 Eniola Aluko
Sporting Director for Aston Villa Women
Sporting Director for Aston Villa Women and former professional footballer who played as a forward for Juventus. She is one of only 11 female footballers to have played more than 100 times for England. She is a qualified lawyer, was the first female pundit on Match Of The Day and represented Great Britain at the 2012 London Olympics. She is a whistleblower who exposed racism in the England management team which led to an apology by the FA. She has recently published her memoir, They Don't Teach This.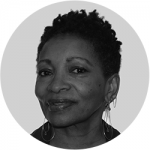 Bonnie Greer
Author, playwright and broadcaster
Author, playwright and broadcaster. Her plays have been produced on the BBC and in the West End. She was Deputy Chairman of the British Museum's Board of Trustees and is former Chancellor of Kingston University. She is an Honorary Doctor of Writing from Kingston, and an Honorary Doctor of Drama from The Royal Glasgow Conservatoire.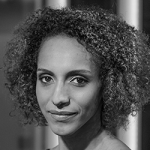 Afua Hirsch
Writer and broadcaster
Writer, broadcaster and author of the bestselling book, Brit(ish): On Race, Identity and Belonging, which reveals the uncomfortable truth about race and identity in Britain today. She is a columnist at The Guardian, Chair of Journalism at the University of Southern California and was a judge for the 2019 Booker Prize.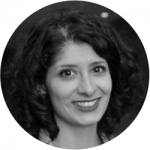 Shappi Khorsandi
Comedian and author
Stand-up comedian and author who regularly appears on TV and Radio shows including Mock The Week, Have I Got News For You and QI. She describes herself as the 'idiot who agreed to be tortured' for going on I'm A Celebrity Get Me Out of Here! in 2017. She has received an honorary doctorate from Winchester University and the James Joyce award from Dublin University.
CHAIR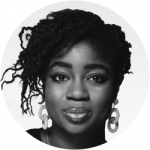 Clara Amfo
BBC Radio 1 presenter
BBC Radio 1 presenter best known for her morning show and its world famous Live Lounge slot. She was the second woman to host the iconic BBC Radio 1 Chart Show, has presented the BAFTA TV Awards and has interviewed some of the world's most famous artists including Jay-Z, Ariana Grande and Beyoncé. She hosted the world premiere for Black Panther and is part of the BBC's core presenting team for its coverage of Glastonbury and Radio 1's Big Weekend.
Speakers are subject to change.