TRAIN THE TRAINERS 2017- Slovenia

Saturday, 7 October 2017 at 14:00

-

Thursday, 12 October 2017 at 17:00 (CEST)
Event Details
Learning how to Facilitate and Deepen Transition Processes and Practices.
The National Transition Hub of Slovenia  is hosting its first 6-day Transition Network Train the Trainers,  empowering facilitators with the tools to lead transformative events including the Transition Network training courses (Thrive and Launch).
Our intention is to expand the number of people delivering the Transition Launch workshops (both in Slovenia and internationally), particularly in areas where there are currently no Transition Trainers, to support the development and delivery of additional Transition courses, and to collaboration with people not yet widely represented within the Transition Movement.
Who should apply?
Those who:
Have personal, hands-on experience organizing a Transition group or Transition Working Group in their communities.

Have a commitment to stay actively engaged in the Transition movement, or wider social transformation.

Can create and run high quality trainings.

Can work with emotional depth and hold participants to safely go beyond comfort zones.

Hold a perspective of both their personal development and the need for systemic environmental, social, and economic change.

Are flexible, self motivated, collaborative, and positive.
Objectives of Train the Trainers
From its beginnings in a small town in South West Devon 10 years ago, the Transition movement has now spread to over 45 countries worldwide. It is now one of the most vibrant social experiments- visioning and creating a new cultural story- that is alive today. This training will be building on the emergent body of knowledge, practices, and principles that define the Transition movement. The body of knowledge and experience has co evolved, self organised, and been physically built in many places, and in diverse cultures, as an expression of the health of the human spirit in the face of a harmful, unjust, and destructive Industrial Growth Society.   
This Training:

Will be an opportunity to explore, interact with, and embody the 'DNA' of the Transition movement  including the ingredients, principles, and practices of Transition. This is to enable you to be an effective facilitator of Transition concepts and practice and also to take these learnings and abilities into other activist, community resilience , or personal resilience work.

Equip and support facilitators to deliver high quality trainings and workshops for the Transition movement including:

An in depth workshop in Transition Launch, the Transition movement's 'how to' training

An introduction to other trainings including Talk Training, Transition Thrive, and Inner Transition

Equip you to work with complexity, for instance holding tensions of opposites, acknowledging the importance of balance, and the ability to dis-identify with your personality and facilitate from your innate spaciousness and presence.

Create good structures for self/peer/tutor feedback environment for all to grow as facilitators.

Deepen your personal resilience.

Network, and share practice and embodied wisdom, with community resilience practitioners.

Deepen our understanding of community resilience.

Reflect on and learn from being in a parallel process of facilitation together. This means being able to consciously occupy different roles, from participant, to facilitator, to tutor and move gracefully between them.

Be fun, and show how to balance being and doing, and head, heart, and hands.
The Venue
The venue is situated  in a remote area of Slovene Istra surrounded with pristine nature. It offers simple accommodation in shared rooms with 3-5 beds and  locally produced organic food.  
Course Fees
Training fees include:
Full board and lodging.

Train the Trainers Course. We will be meeting for 4 sessions of 90 minutes a day, between 09:00-18: 00 hours and possible evening sessions, a morning and afternoon break; and a longer break for lunch and dinner.

Transition Network trainer certificate.
Deposit
To reserve your place officially please deposit €100.00 into the eventbrite booking page here (booking fee) and pay the difference before the 10th of October 2017.
Returns
We understand that sometimes circumstances force that you might not be able to attend the course having made the payment for your registration. No problem! We will provide a refund of your money up to 14 days before the event date, less  20 EUR  for administrative costs.


Location:  Ecovillage Association for Sustainable Living, Sunny Hill, Hrvoji, Slovenia
This training is being offered on a Sliding Scale - according to your ability to pay.  We would appreciate you paying  the total cost of the workshop if you have the resources to do so. Thank you! We have costed this workshop so that it is possible for both Eastern and Western Europeans (and similar places worldwide) to attend. We also have  a policy of never turning anyone away from a Transition training because of money. If you cannot afford the 'EasternEuropean' fee then please contact us and we will do our best to accommodate your needs: transtiontownslo@gmail.com  .
Language: The training will be in English
Registration:  Pay your registration fee here on the Eventbrite page.
If you have questions please contact the #TtT Slovenia Coordinator Manja Vrenko on email: transtiontownslo@gmail.com
Deadline to receive registrations is September 21st, 2017.
About the facilitators:
Naresh Giangrande
Co-founder of Transition Town Totnes, the first Transition Town and Transition Training, Naresh has been involved in designing, running and evolving many of the events, groups, and trainings that have been at the heart of the enormously successful Transition Towns project. He has delivered hundreds of Transition Trainings  to thousands of participants in twenty countries worldwide.
As one of the Transition Town founders he has given dozens of lectures and interviews, and spoken at many conferences and other public events. He set up and coordinated the energy group of Transition Town Totnes  and was a director of Transition Town Totnes. Before the Transition Town movement took over his life he lived and worked in an eco community, was Managing Director of a landscape company, and a gaffer in the film industry, and taught meditation.
His work for Transition Network has lead to a passion for working with self organising systems, and how participatory learning can be fostered and strengthened across the movement. This has lead to coordinating Transition Network's work with academic researchers. He is fascinated by data analysis and the block chain, while being painfully aware of the preciousness of life, his capacity for love, and acceptance of his own mortality.
He is the father to two lovely daughters.
May East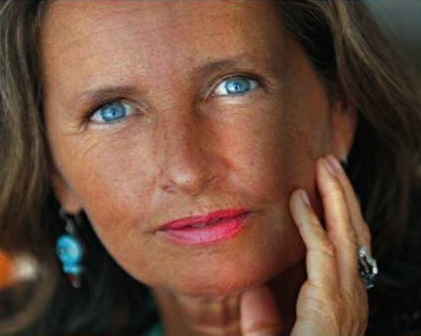 Gaia Education Chief Executive, for the last ten years May has been leading a whole generation of sustainability educators and designers delivering capacity building activities in 43 countries in the most different stages of development and in both urban and rural contexts.
Awarded one of the 100 Global SustainAbility Leaders three years in a row, May has an MSc in Spatial Planning, a Diploma in Climate Change Diplomacy and a deep interest in the ecological rehabilitation of ghost-towns.
Based at the Findhorn Ecovillage she works with community-based organisations and intergovernmental agencies in the creation of policy guidance for sustainable development and for delivery of projects seeking to strengthen climate resilience, food security and the promotion of community-led renewable energies solutions.  
A Transition Trainer since 2008 she has taken the training to Israeli Kibbutzin, tribal villages of Orissa, slums of São Paulo, ashrams of Bangkok, local authorities of Scotland.
When & Where

Sunny Hill

Hrvoji
Slovenia


Saturday, 7 October 2017 at 14:00

-

Thursday, 12 October 2017 at 17:00 (CEST)
Add to my calendar
Organiser
Description of your organisation