Are you a trainee teacher from September? Want to learn from those who are going through it? Then join us 4th July!
About this event
After the success of last year's preparing for teacher training event, we are running a shorter version of this event with current trainees sharing their experiences, tips and learning.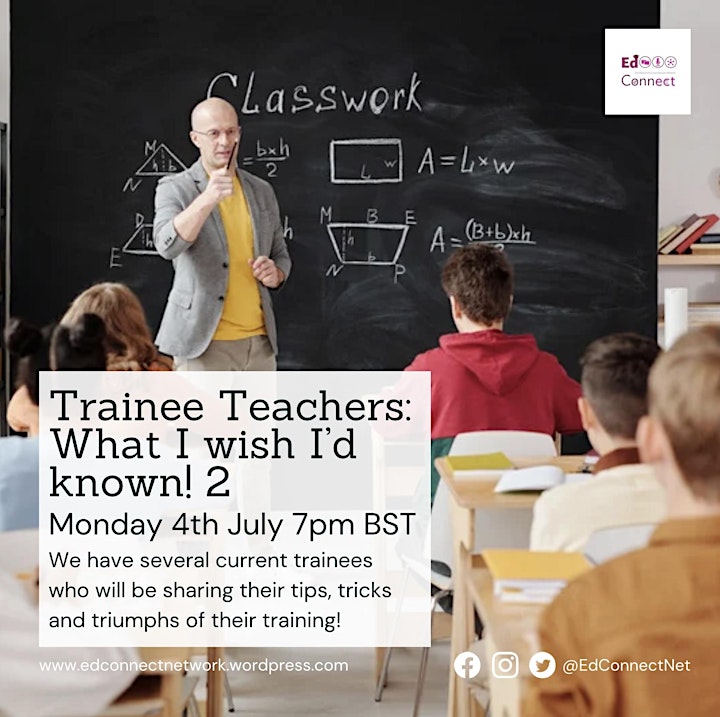 We have several trainees joining us from a range of backgrounds, training routes and phases. They will deliver five minute talks on key topics within teaching. There will also be the opportunity to ask questions as part of a Q&A panel.