Training Day - 1st Dec

Friday, 1 December 2017 from 09:30 to 16:30 (GMT)
Event Details
The first meeting you have with a potential client sets the tone for your future relationship.
If the quality of your life is determined by the quality of your questions as Tony Robbins teaches, the quality of your relationships with your clients are determined by the quality of the questions that you ask them
The workshop will focus on
Introduction and rapport building – clue, don't ask the client if they, 'found us ok'!

Questioning and listening skills – If you are going to ask a great question, you better listen to the answer

How to summarise what the client has told you – can you demonstrate to the client that you UNDERSTAND what makes them tick?

How to demonstrate your value – without this you can forget the fee discussion

How to confidently discuss fees with your client
Once the foundations of a good structure are in place, you can build on the necessary skills to be even more successful. This workshop will provide you with a "safe" and "low stakes" environment where you can practice, experiment and develop your first meeting skills through roleplay, all under the watchful eye of experienced practitioners who live and breathe lifestyle financial planning.
Competence breeds confidence and competence comes with plenty of purposeful practice, this day provides it in spades!
Your facilitators for the day are
Steve Martin - CFPᵀᴹ Chartered MCSI, IMC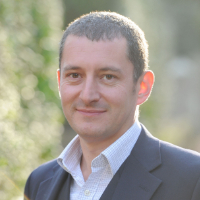 Director

Qualified Coach and Mentor
Chief Executive – Smart Financial
Managing Director – Smart SSAS
In the last few years Steve has spoken to numerous very well attended IFP branch meetings on the subject of how to deliver the perfect first meeting. That being to engage the client and obtain their consent to becoming a full financial planning client (assuming they are the right client for your firm) and to pay significant fees for your service. For years, advisers and planners have been telling him that they need help with this delivering this meeting and although there is now plenty of content you can use to help there is no events that are about actually doing rather than being taught. This event is designed to fill that gap.
Steve established Smart Financial in October 2008 as a pure Lifestyle Financial Planning business. He has been a practitioner of Lifestyle Financial Planning for 15 years. Every individual client of Smart Financial Planning is a Financial Planning client, no exceptions, so he has huge experience of delivering an initial meeting with a client that allows him to understand clients' needs and the client to understand how Smart can help.
Testament to the success of his approach Steve splits his time between the UK and Spain and is, "walking the walk' when it comes to his own life planning.

Tamsin Caine - MSc., CFPTM Chartered MSCI
Head of Financial Planning – Smart Financial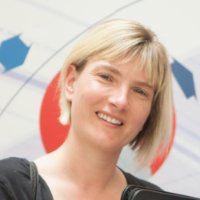 Tamsin joined Smart Financial in January 2015. She had 15 years' experience in financial services in businesses from a small family company to a large PLC. Since meeting Steve Martin about 10 years' ago, during his time as chair of the local IFP branch, Tamsin had wanted to work with him, providing lifestyle financial planning to clients. Having secured her dream job, she soon discovered that transforming from a traditional transactional IFA to a lifestyle financial planner was not as easy as she had anticipated. However, 2 years' on and too many role plays to count, she is now helping others through the academy and mentoring several new and existing planners.
Having completed a Masters in Financial Planning and Business Management at Manchester Metropolitan University in 2015, Tamsin now works as an Associate Lecturer at the university in the Accounting and Finance department.
She now uses a combination of teaching at the university and coaching skills developed on the rugby field to help to develop successful lifestyle financial planners.

Brian Hill - DipFA MIFS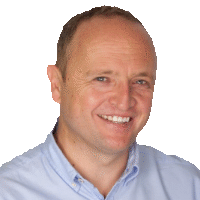 Trainer
Brian is a Diploma Qualified Independent Financial Adviser, with a specialist focus on pensions and investments. Brian has been rated as one of the top 200 Independent Financial Advisers in UK. Brian is the principal Independent Financial Adviser at Jones Hill.
Prior to joining The Financial Planning Training Academy, Brian joined the Army and attended the Royal Military Academy Sandhurst (Sovereign's Platoon, for those who are familiar). Unfortunately Brian was War Pensioned off after suffering knee injuries in the Final Term, just 8 weeks away from Commissioning.
His knee injuries didn't stop Brian from training and qualifying as an Alpine Ski Instructor and Brian takes time out each ski season to teach in Bavaria.
Over the years he's become well known for his integrity and down to earth approach, with his clients prepared to travel long distances to see him. Brian's specialist area is helping those who have served and their families.
When not spending time with his young family, Brian can be found at his local Crossfit gym or Southwick Parkrun, training for endurance events such as the gruelling 24km FanDance (twice across Pen-y-Fan peak, whilst carrying up 35lb-60lb of extra weight). The FanDance is used as part of SAS Selection.
A little well known fact is that Brian used to be a Church organist. Nowadays he would probably play all the right notes but not necessarily in the right order.
FAQs
The event will run from 9:30 am - 4:30 pm, you should aim to arrive at 9am to allow a prompt start. Tea/coffee and lunch included. Max 16 delegates.
What are my transport/parking options getting to the event?
There is no onsite parking available. We would recommend using the car park on Oakfield Road and walking to us through the station. 
Where can I contact the organiser with any questions?
You can email info@fptraining.academy with any queries.
Do I have to bring my printed ticket to the event?
No, you don't need a printed ticket.
When & Where

FP Training Academy
The Victoria
29 Stamford Street
WA14 1EX Altrincham
United Kingdom


Friday, 1 December 2017 from 09:30 to 16:30 (GMT)
Add to my calendar
Organiser
Our clients are well qualified, highly trained and highly ethical who, for various reasons, struggle to build that initial connection with clients that allows them to engage them in a Lifestyle Financial Planning service and work with them for the long term to help them achieve their goals.
Our clients are not those who see Lifestyle Financial Planning as a new tool to accumulate assets under management or sell policies for large chunks of commission.
The Financial Planning Training Academy (formerly known as Smart Training Academy) was born from a frustration of watching good planners struggle and bad advisers flourish. Soft skills can be learned and they can be taught and the Financial Planning Training Academy exists to help.
Our objective is to train financial planners to communicate Lifestyle Financial Planning to their clients effectively. To help them navigate the various communication gurus and find their own successful set of skills to engage their clients. To allow their existing set of technical skills to be deployed to build fantastic long term plans for clients and open the door to those long term, mutually beneficial, relationships that both clients and planners crave.