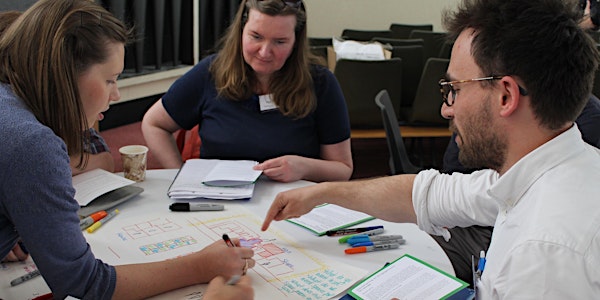 Training for architects: community-led design in historic faith buildings
Location
London
1-11 Hawley Crescent
London
NW1 8NP
United Kingdom
Description
The Empowering Design Practices research project is delivering a free 2-day training course for architects interested in working with community clients in the context of historic places of worship.
The course will introduce community-led design and explore the role and potential of architects in helping community clients build their capacity to deliver meaningful and innovative projects. We'll look at the specific sensitivities and challenges of working with historic places of worship, and provide inspiration and practical tools to help you develop engagement strategies with your clients.
During the course, you will explore examples of community-led design in historic places of worship and will have the opportunity to hear from both communities and experts working in the field. You will be introduced to a variety of resources to help you plan your work with clients and incorporate wider community engagement in your project. You will also take part in group work to put your acquired skills and knowledge into practice.
Places are free, but reserved on a first-come first-serve basis. Refreshments and lunch will be provided. Those attending will be expected to take part in the full two-day programme.
Register now to reserve your place.
Please contact the empowering design practices team if you have any questions: empoweringdesign@gmail.com