Training for Bereavement Counselling Week 2: Attachment Theory, Why is it Important to Grief Counselling? workshop with Dr. John Wilson PhD.
About this event
CLICK HERE FOR DATES & REGISTRATION FOR ALL SIX PARTS
Training for Bereavement Counselling: A six weeks, online 18 contact hours course with reading assignments and personal development tasks.
Facilitator John Wilson PhD, Director of The Bereavement Service at York St John University Counselling and Mental Health Centre. 21 years working in the field. Author of Supporting People through Loss and Grief: An Introduction for Counsellors and other Caring Practitioners, (2013) and The Plain Guide to Grief (2020)
Week 2: Attachment Theory – Why is it important to Grief Counselling?
The work of John Bowlby and colleagues
The stages and phases of Grief
Adult attachment styles – Hazan and Shaver
The course is open to all counsellors and counselling support volunteers. It is assumed that all attendees will already have, as a minimum, basic counselling skills and knowledge of a person-centred approach to counselling.
Attendees who are grieving a recent personal loss may find that the content can trigger an episode of renewed grief. They are responsible for their own self-care during the sessions. The facilitator has permission from the clients mentioned to use their anonymous case study examples. Participants are asked to use due diligence in anything they share, which could break boundaries of confidentiality.
There will be a reading list for those who sign up ahead of the event.
This workshop will be hosted on the Zoom meeting platform where we will use our camera and microphones to interact with each other as a group.
To support practitioners in this time of extraordinary circumstances we are offering access to this group for a self-select fee.
The self-select fee is a radical inclusion policy to open learning for all colleagues. The guide price for this event is £20.00, however, we appreciate that income varies greatly in different locations and circumstances. Please contribute what you can to help us maintain inclusive professional training.
All the colleagues at ONLINEVENTS and the presenters we collaborate with are committed to working in a manner consistent with the BACP Ethical Framework, which can be accessed on the link below. When registering for this event you are agreeing to be present and interact in a manner that is consistent with this Framework.
https://www.bacp.co.uk/events-and-resources/ethics-and-standards/ethical-framework-for-the-counselling-professions/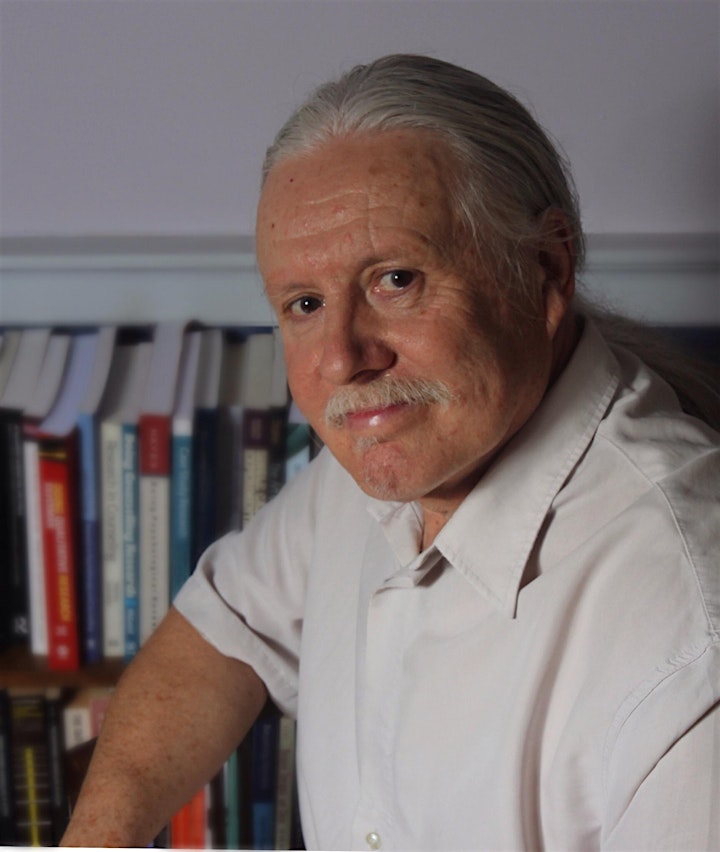 Dr. John Wilson PhD.
John has specialised in bereavement and loss for 20 years, as a counsellor, supervisor and trainer. He is author of Supporting People through Loss and Grief: An Introduction for Counsellors and Other Caring Practitioners. He completed his PhD in 2000 after six years of case study research with bereaved clients. John is a visiting research fellow at York St John University and Director of Bereavement Services at York St John University Counselling and Mental Health Clinic.
Since early March, John has taken a close interest in adapting the outcomes of his doctoral thesis to supporting clients bereaved of a loved one from Covid-19 and those bereaved from other causes during the lockdown. With other counsellors he runs a closed support group on social media, for those bereaved during the Covid-19 pandemic.
Organiser of Training for Bereavement Counselling Week 2: Attachment Theory
Sandra and John are a sibling team who are proud to be serving the helping professions for more than 10 years with online interactive learning. The workshop programme is being offered alongside the Onlinevents CPD Library which we believe is the world's largest online library of video and audio learning, with instant certification for the helping professions including counsellors, coaches, teachers, supervisors and nurses.
100% Learning Guarantee
Our number one priority at onlinevents is your learning. Which means we stand by our learning experiences 100%, no matter what, no holds barred, no ifs, no buts.