Description
This half-day workshop will provide delegates with a supportive and safe space to reflect on the challenges that may be faced when Interpreting for clients who have experienced trauma. We will start with defining trauma and the common ways this can impact on individuals, their behaviour and communication
We will consider the important role Interpreters have when facilitating communication between workers and those affected by trauma and we will look at key skills and good practice for interpreters in this field to enable Interpreters to support this process as effectively as possible.
As working in close contact with traumatised individuals and traumatic narratives inevitably has an affect on Interpreters, we will explore how the Interpreter might be personally affected, how to recognise when the work is impacting too much and consider strategies to minimise the negative impact on the interpreter.
Objectives
By the end of this workshop, delegates will be able to:
Define trauma, retraumatisation and vicarious traumatisation

Explore the impact of trauma on the Interpreting relationship
Describe good practice for Interpreters when working with survivors of trauma
Consider the impact on the Interpreter of working with traumatised individuals
Target Audience
This workshop will be relevant to Interpreters working in any setting with individuals who have been affected by trauma. Such settings may include legal, health, social work, police and community settings.
Facilitators
Elise Marshall
Elise Marshall is a person -centred counsellor, supervisor and trainer and a registered, accredited member of BACP. Elise has over 14 years working with survivors of trauma including with those who have experienced childhood sexual abuse, sexual violence, domestic abuse and torture. For the past nine years she has been working as a psychological therapist with survivors of torture for a national charity where she works with community language Interpreters on a daily basis. She has run ongoing support groups for Interpreters working with survivors of torture. Elise also has a small private practice as a counsellor, supervisor, yoga teacher and massage therapist. She is a co – founder of Mandala Consultants, a value driven independent consultancy whose interests include developing work to promote resilience, wellbeing and social change.
Jamie Spurway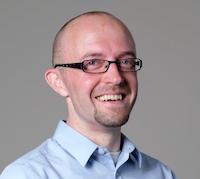 Jamie Spurway is a freelance diversity trainer specialising in issues of race, culture, religion and gender. He regularly works with Police Scotland, City of Glasgow College, British Red Cross and a wide range of other statutory and third sector organisations. Support for refugees has been a focus of Jamie's work for over twelve years, having worked for Scottish Refugee Council, as well as supporting the work of many other organisations providing services to those seeking international protection. Prior to settling in Scotland, Jamie worked throughout the Middle East, North Africa and the Indian Subcontinent. His academic background is in Psychology, with a particular focus on communication and cognition.
---
Terms of Booking: JustRight Scotland may occasionally require to cancel a workshop, change the timing of a workshop, the date, the facilitator or the venue. If we do cancel a course, we will offer a full refund to delegates unless they agree to transfer their bookings to an alternative date. If you are unable to book online with a credit/debit card and would like to be invoiced instead, please ring us on 0141 406 5350 or email Jen at jen@justrightscotland.org.uk.