Sales Have Ended
Registrations are closed
Ticket Sales have now ended, please check out our next course at www.actineo.eventbrite.com or contact us at education.actineo.email
Sales Have Ended
Registrations are closed
Ticket Sales have now ended, please check out our next course at www.actineo.eventbrite.com or contact us at education.actineo.email
Description
About The Course
Take your training skills to a more advanced level as you discover how the human brain really learns which is very different from traditional assumptions about learning. Explore the most current "cognitive neuroscience" about effective instruction - how the brain takes in, stores, retrieves and uses knowledge. Discover six powerful learning principles based on the best of brain science, then apply these principles every time you train, teach, or coach others.
These Accelerated Learning principles go hand-in-hand with team-based Agile and Scrum processes and principles. If you are an Agile coach or Scrum trainer, you will be especially pleased to discover how to combine Agile/Scrum concepts with collaborative learner-engagement.
During this dynamic, two-day training program, you will also practice using the 4Cs instructional design "map" with the content you teach, regardless of the complexity of the topic, size of the class, or level of learners. The 4Cs is a brain-based, four-step, Accelerated Learning instructional design model now used by hundreds of Agile coaches and Scrum trainers around the world.
Leave this train-the-trainer event with a trainer's tool bag of practical, brain-based instructional strategies you can put to use immediately in your own training programs. You'll also leave with a 55-page workbook filled with new resources and brain science information, as well as copies of Sharon Bowman's best-selling books: "Training from the BACK of the Room" and "Using Brain Science to Make Training Stick".
Learning Outcomes
The training is based on our current understanding cognitive science and how we can make learning stick. It is very interactive and by the end of it, attendees will be able to:
Apply six learning principles based on current brain research every time you train, regardless of the complexity of the topic, size of group, or level of learners.
Demonstrate a variety of brain science elements important to human learning, using your own training topics.
Increase learners' attention, retention and engagement with learning activities that engage the whole brain.
Use the "4Cs Map" as a training design and delivery model for any brain-based instruction.
Choose from dozens of brain-based learning activities for all topics and all instructional formats: classroom, e-learning, one-on-one, small or large group training.
Access a collection of new brain science resources to enhance your training skills, whether you teach in real or virtual classrooms.
Create training classes and programs that combine your own topic and materials with the brain-based concepts and strategies from the program.
Explain to colleagues your understanding of the physiology of the human brain as it applies to learning, training and memory.
Become a member of an ongoing "mastermind" group of trainers who have as their community commonality brain science, the 4Cs map and a passion for learning excellence.
Who Should Attend?
Teachers/Trainers
Speakers/Presenters
Agile Coaches & Trainers
Anyone who needs to engage an audience!
What Others Are Saying About This Course:
"Of all of the people I have seen talk about TBR, J-P exemplifies the principles of TBR the most." - Vlad Mihailescu, Scrum Master | Co-organiser of Agile Coaching Exchange

"After the training from the back room course I used it to organize a Scrum away day at work. They loved it!" - Glaudia Califano, Agile Coach
"This course will help you to stop lecturing, put the PowerPoint down, Step away from the lectern and do something more interesting. Brilliant." - Helen Knight
"I have attended many trainings of trainers, including some at university level. This by far the best one and the easiest to apply quickly to my practice. Thanks!" - Isabelle Karimov
"J-P delivered the course with good humour, tremendous patience and deep knowledge. Highly recommended. Thank you!" - Lynn Ratcliffe
"I can't recommend this course with Jean-Paul enough. We all benefitted from the two day session." - Bridget Supple

"A pratical method to upscale any training program to become more useful and 'learnable' to the learners." - Janine King
"Although I'm an experienced facilitator, this course gave me opportunities to refresh my knowledge and to find out some more useful tips for invigorating my courses." - Sue Woollett
About The Trainer: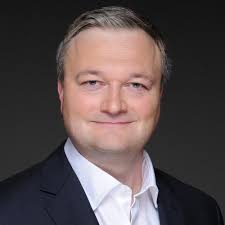 Jean-Paul Bayley is a Business Agility Consultant with Actineo. He trained with Sharon Bowman in Sacramento, California in October 2015 and is a Certified Trainer for "Training from the BACK of the Room!" and uses TBR extensively when running training courses on Collaboration Frameworks, Lean Change Management, Agile, Scrum and Kanban.
When he is not working, he is chasing around Devon with his wife and twin daughters. Back in the day he had a record label, remixed a top-40 record, and had one of his tunes played by John Peel on Radio 1. It was fun while it lasted.
Tel: +44 (0)203 633 0277
Cancellations & Refunds
A full refund will be issued if you cancel your registration at least 30 working days before the event start date.
Replacing delegates: this can be done at no extra cost
Postponing a booking to another date: this is free providing it is requested at least 10 working days before the event start date, after which a 20% fee will be charged.
We reserve the right to postpone or cancel this course if there are insufficient registrations. If this is the case, you will be notified 5 working days before the course start date. In this case, you will be offered an alternative date or a full refund. We will not be responsible for any other costs incurred.