'Training & Tea' – make a cuppa and start your day with our series of training sessions; each on a specific short subject.
About this Event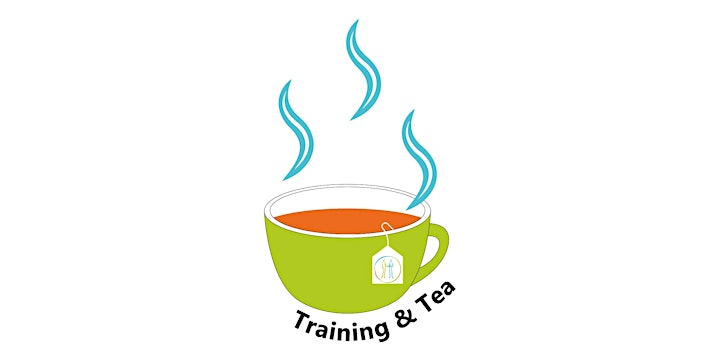 A FREE interactive online training session for Community & Voluntary Third Sector organisations or groups in Chesterfield and immediate surrounding areas AND staff /students of the University of Derby– funded for you by 'Community Chesterfield', putting the UNI in COMMuniTY!
PLEASE ONLY BOOK ON IF YOU WORK OR VOLUNTEER FOR A COMMUNITY/VOLUNTARY/THIRD SECTOR ORGANISATION PROVIDING A SERVICE TO PEOPLE IN CHESTERFIELD OR ARE A STUDENT OR STAFF MEMBER OF THE UNIVERSITY OF DERBY AND HAVE A CONNECTION WITH CHESTERFIELD; YOU MAY BASED AT ST HELENA CAMPUS, OR LIVE IN, WORK IN OR CARE ABOUT CHESTERFIELD. THANK YOU.
A facilitator's role is to help a group of people to work together better, understand their common objectives and plan how to achieve them during meetings or discussions. A facilitator helps to make things easy, to make progress and succeed, whilst remaining 'neutral' and not taking a particular position in the discussion.
This session will explore the key skills that a facilitator needs. We'll share some practical frameworks, tools and techniques to help you think about and develop your facilitation skills so you can put them into practice.
There'll be a short time at the end of the session for questions and answers to help you with any specific issues you may have.
This training is being delivered for Community Chesterfield by Andrew Deighton. Andrew set up AWD Development Solutions Ltd in April 2014 after a 26-year career at Rolls-Royce plc. He worked across many business sectors in senior Employee Development and HR roles. He has specialist people and team development capability, which combined with an initial background in engineering means his solutions and workshops are practical and pragmatic. Andrew is a Fellow of the Chartered Institute of Personnel and Development and Member of the Professional Speaking Association. He is a trustee of the DHA charity in Derby and is a volunteer with the Inspiring The Future organisation.
Website link: www.awddevelopmentsolutions.com
LinkedIn profile: linkedin.com/in/andrewdeighton
Twitter link: @awddevelopment
The Zoom link and password will be sent out before the event – when you receive this link please do not share it with anyone else. Places are not transferable and the name/email used to book must be for the person attending. Each person attending must be booked separately via Eventbrite. If you can no longer attend please cancel your place to allow others to book.
Have a look at our other 'Training & Tea' sessions listed separately on Eventbrite:
25th November 2020 – Decision making when teams are working remotely
2nd December 2020 – Making your remote meetings more effective
9th December – Change management during changing times
13th January 2021 – Working in and leading remote teams
20th January 2021 – Rebuilding and restarting teams
27th January 2021 – Looking after the well-being of your remote workers
3rd February 2021 – Dealing with people as a team leader
10th February 2021 – Managing difficult conversations
17th March 2021 - Engagement and communication
24th March 2021 - Presentation Skills
31st March 2021 - Facilitation Skills
Please let us know if you have any suggestions for training topics or if you need any further information by contacting community@dva.org.uk.
We encourage you to follow us on Twitter @ComChesterfield and tag us in your tweets as you go through the course. Learning together, apart.