Description
Trance Dance & Cacao Ceremony for Self-Discovery & Awakening
Tuesdays 7pm-9:30pm @ New Unity Hall, Upper Street, Islington
£12 Earlybird (Online)
£15 Regular
£10 Concession (full-time students, please bring ID) on the door.
Pay extra £5 and join in for 6pm-7pm class Shaking Medicine Ecstatic Shaking Practice
You can pay cash or card.
Please note:
First Tuesday of the Month is Trance Dance & Cacao Ceremony.

Other Tuesdays: Ecstatic Dance & Cacao Ceremony.
Trance Dance Dates in 2020:
January 7th, February 4th, March 3rd, April 7th - Full Moon, May 5th - Full Moon, June 2nd, September 1st - Full Moon, October 6th, November 3rd, December 1st
Trance Dance is the Call to Adventure - Body, Heart & Soul…
If there was ever a time and space for self-discovery, awakening, and connection to the highest aspects of your being…then this is it!
Our Trance Dance Journeys are an opportunity to bring awareness to, and transform any limiting patterns or fears that are causing blocks to you living "the life you dream to live"! It is a path to vitality & health and creates a space for you to release and transmute any patterns that prevent you from living life to your fullest potential!

"WHAT IS TRANCE DANCE?"
Traditional Trance Dance has its roots in ancient shamanic traditions, it has been practiced for more than 35 thousand years in various tribes & cultures around the world as a medium of altering consciousness through dancing to powerful rhythms that help connect to our deep creative unconscious.
This 'trance' state of the creative unconscious, is naturalistic and can be compared to the fluidity of play or dreams. This is where we can tap into the ocean of infinite possibilities, where true healing and clarity can take place and where insights can be found.
Our Trance Dance Journey is a modern adaptation of more traditional rituals, designed for a generation of people that are part of a fast-paced world that so often gets us lost amongst its numerous distractions.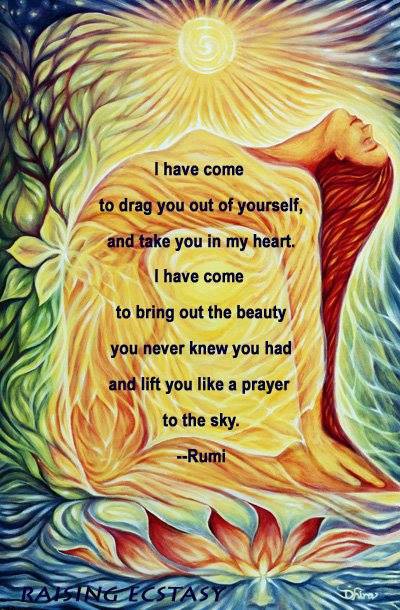 We use a variety of methods to induce a creative trance state and to help deepen us into an expanded state of consciousness:
1) A blindfold
2) A transformational breathing technique
3) A Postive intention
4) Spontaneous Dance and Intuitive body movements.
5) Ceremonial Cacao
Schedule:
◈ 7:00pm-7:30pm Arrive Dance Warm-up and Stretch
◈ 7:30pm-7.45pm Opening Circle and Cacao Ceremony
◈ 7:45pm-9:15pm Trance Dance Journey
◈ 9:15pm-9.30pm Relaxation & Closing circle
"Each of us is a moving centre, a space of divine mystery. And though we spend most of our time on the surface in the daily details of ordinary existence, most of us hunger to connect to this space within, to break through to ecstatic states of consciousness, to be swept away." - Gabrielle Roth
Come and Drop into the Dance...
We invite you to drop your comfort zone and dance into the more unknown aspects of yourself!
Allow yourself to go beyond the world of the five senses and open new doors and possibilities within your being.
'Dance until you shatter yourself' as the Persian poet Rumi says, surrender to the dance and trust the journey... Every time you will step into the unknown darkness you will gradually learn to surrender to the expanded state of consciousness and are likely to attain deeper experiences .Every journey is a new journey, a new opportunity to ride into yourself and beyond. With Love, Seth
PLEASE NOTE:
◈ Sessions are facilitated and DJed by Seth Newman, Seth is the pioneer of Ecstatic Dance in the UK, who with his band Urubu & Ecstatic Dance London. has been running conscious dance & sober rave events for many years.
◈ His inspiration for these events come from many sources including Humanistic & Body Psychotherapy, the Human Potential Movement, 5 Rhythms, Active meditations and from the teachings of the Indian Mystic Osho whom he grew up with in India in the 1970s.
Seth brings a wealth of experience holding heart-centered spaces.
What to Bring:
1. Loose-fitting clothes that let you move your body and free yourself.
2. We dance barefoot or in soft indoor shoes.
3. Water and a water bottle. You can refill it at the venue.
Date and Time
Location
Refund Policy