Imagine being able to use a model with clients that may change their life
About this event
5 hours of live, interactive training, worldwide in our online learning centre
Certified course
Small class size
Learn how we run our patterns/programmes in our heads
How we repeat mistakes
How we develop self-talk
Learn about Ego states (adult, child, passive aggressive)
Group dynamics
This training approaches the question of "How do we get to be the people we are?"
"As consultants, educators, counsellors and coaches, transactional analysts with their skills in analysing transactional patterns are able to understand, predict and help improve dysfunctional, unproductive, toxic, uncooperative interactions between people and can quickly help people communicate clearly and effectively at the three levels of the Parent (values), the Adult (rationality) and the Child (emotions, creativity)." Claude Steiner Ph.D.
This course approaches the question "How do we get to be the people we are?" To origins embedded in our childhood, families, culture and life experiences. A 'life script' develops without our awareness, for purposes of survival, approval and security, not for self-realisation. By talking through this Transactional Analysis model our clients have many Aha moments and can reconsider decisions made when they were too little to realise other options existed.
Beryl describes this as the most unique and useful course that she teaches.
To make this course accessible to all we will be holding the training online, live in our Zoom room.
We will also be recording this training, this will allow you to review the course content over and over again for the next 12 months. We do require you to attend the training live on the day to be able to issue a certificate of attendance. We've set the training dates to be on a Sunday and are getting everything you need delivered to you in just 1/2 a day. in a place that's convenient for you to participate from. Please note this training will be recorded to be sold as an e-course at a later date.
The training will take place on Sunday 17th July 2022 9am-2pm BST (British summer time)
When you train with Beryl you know that you wont be part of a massive class. You know that the class will be small enough to ask your questions, to have the time to go over the content as the group numbers are kept manageable. Rather than being lost in classes of 100 or more people you will be in a class of a maximum of 20 people.
The usual investment for this training is £500 however, there is an early bird price of just £299. Be quick as this price will go up to the usual cost on the 10th July 2022. We've also made sure that we've not only made this training a bargain but also super affordable as we're now giving you the option to pay by Klarna, this means you can either defer payment for 30 days or pay over 3 installments. Remember you are also saving the hassle of hotels, travelling and all the expenses that go with that by being able to learn from the comfort of your home or office.
Please note there is no pre-requisites for this course but we do think that knowledge of Hypnosis and/or NLP would be helpful to you.
On this training you will learn:
How we run patterns/programmes in our heads
How we continue to repeat our mistakes
How we develop self talk that can assist or destroy us
A model for working with clients that may change their life
You will discover:
How Transactional Analysis as a model can help you & those you coach
The games we play
The definitions, philosophy and development of Transactional Analysis
Ego States
Group dynamics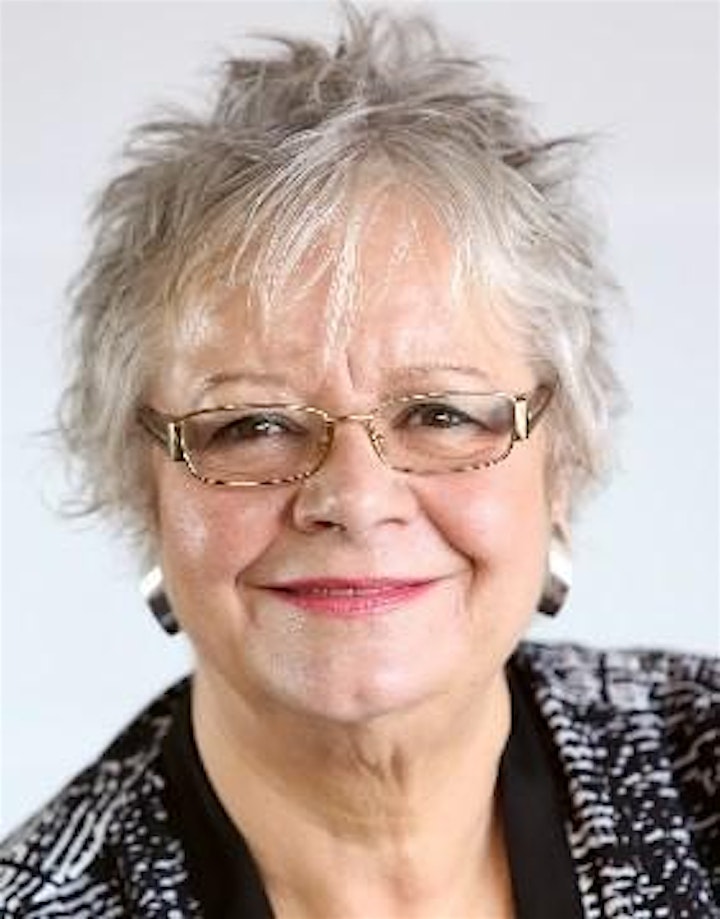 MEET YOUR TRAINER
Beryl Comar
MA, MEd, MNLP,BCH
Beryl Comar is known around the world for her skill and tenacity. Being the first to bring Hypnosis, NLP, EFT and SleepTalk coaching and training to Dubai, the Middle East and beyond.
Beryl has helped thousands of clients overcome their issues and achieve their goals, she has also trained hypnotists now working in MENA as well as the UK, USA, Europe, India and Australia.
Beryl is a former university and British Council teacher trainer with over 30 years experience of NLP and Hypnosis. Trained by Gerald Kein, Cal Banyan and Stephen Parkhill.
Author of the acclaimed manual "HypnoDontics" which has been translated into 3 languages and "HypnoKids" published in Arabic.
Founder of the Broken Heart Cure protocol.
Awards include NGH; Award of the Braid 2010, Hallmark Award 2014, NFNLP Trainer of the Year 2006, HCT Founders Award 1989 from Shk Nahayan bin Mubarak, Forensic Hypnotist 2004, NLP Trainer Dubai Police 2009-present.
"I have recently completed Beryl's NLP course and I was blown away by the content and learning I experienced. For me this was a massive learning curve and helped me to create that lightbulb moment that I've never had before when I've completed other courses, and brought it all together for me in a way that made perfect sense.
Beryl's approach and learning style is second to none, she has a knack of making everything look so easy and wastes no time in getting you to practice your skills with other students which is a huge confidence boost when you see these techniques work.
This course has also taken me a step closer in my own journey of setting up my business and has helped me to change my attitude towards things and given me a different perspective on what I can achieve.
Nicole was also very welcoming and made me feel at ease. She explained what was going to happen each week and set up practice sessions for the group on a regular basis which was really helpful and great for the group to practice techniques that we had learned the week before.
Before the course I was feeling out of my depth as I was not qualified in other therapies like some of the other students so was feeling nervous, however after the first session I had definitely removed those feelings in my mind and realised that we were all there to learn something new.
So for me this was a wonderful experience and highly recommended."
Cal McHale
NLP Practitioner April 2022
"As a recently qualified hypnotist I am interested in building my skills base to become an emotional intelligence therapist. I chose to study with Beryl Comar because she is a giant in my field. Beryl has 40 years of experience in Hypnotherapy and neurolinguistic programming, multiple qualifications plus a huge wealth of life experiences to make her a rounded practitioner and a skilled, hands on empathetic teacher. With Beryl, learning happens in a conscious and subconscious way by just absorbing and modelling her. I'm very grateful for the opportunity to learn from Beryl. Thanks to Beryl and everyone who made it possible."
Robina Mohammad Sidaway
NLP Practitioner, April 2022
To find out more information go to www.nicole-dodd.com/training
Terms & Conditions
Students are required to attend the live training.
An internet connection and zoom access are required for this training.
There is a 14 day cooling off period, which begins the day you purchase the course whether in full or part. After that no refunds will be given. If you book as last minute (less than 14 days before course begins) the cooling period does not apply.
If the training is affected due to illness of the trainer an alternative date will be rescheduled. A refund will be offered to those who cannot attend the new dates.
Please attend your training on time.
You will require video and microphone to be working as there will be practice moments during the training that you will be required to participate in.
All content is copyright of Beryl Comar and must not be re-distributed, copied or shared.
Students will receive their e-manual 3 days before the course begins.
Online learning platform is available for all students to re-watch content and access their e-manual for 12 months. There is an option to purchase the right to download this content, it is still subject to copyright to Beryl Comar and does not give you permission to copy or share with any other persons. Action will be taken should copyright be breached.
This training will be recorded for the purpose of selling it as an e-course at a later date. All trainees will be required to sign a video release form.