A successful virtual event helping with intercontinental co-investing into early-stage startups.
About this event
The well-known rule that a business angel invests an hour from his house no longer applies. With the development of communication technologies and the current pandemic, you can invest in startups anywhere in the world.
Transatlantic Startup Pitch is the only virtual event that brings the American and European startup ecosystem together in order to create the opportunity for cross-border co-funding.
Thanks to the unique partnership between two business angel networks, the Bay Angels from San Francisco and the Depo Angels based in the Czech republic you can expect a panel discussion of business angels from both parts of the ocean, eight startups with global potential, and investors networking at the end.
We are honored to introduce Shawn Flynn as a moderator of this special event. Shawn is a mentor, a speaker, and a host of the successful Silicon Valley Podcast.
Agenda
- 20 min Panel discussion with experienced investors Douglas Wong and Michael Devellano
- 8 x 3 min startup pitch
- 8 x 2 min Q&A
- 8 x 1 min Investment thesis by current investor
- Poll with a registration to a follow-up
- Investor networking
Details
Date: Thursday, May 12, 2021
Time: 9 AM PST ( 6 PM CET)
Startup details and a video record will be sent all registered.
Startup selection
Details of selected startup companies will be sent to all registered before the event.
AIRBORN
Bettercapital.us
Carii
Localbuzz
Stylefect
IPOhub
Bru
Pekat Vision
Who may attend?
The event is for those that are considering international and remote investing, that are interested in projects with global potential, that are focusing on seed -series A investment rounds.
- Business Angels
- VCs
- Corporate Investors,
- Family Offices,
- Mentors & partners of the global startup ecosystem
"If you are considering remote investing we are ready to help you."
About organizers
Bay Angels - one of the oldest Business Angel and Seed networks in California focusing on technology, business development, and good deeds.
DEPO Ventures - an investment group that manages an angel fund, angel network and provides capital advisory services.
DEPO Angels - European network of business angels looking for quality startups, syndications and support.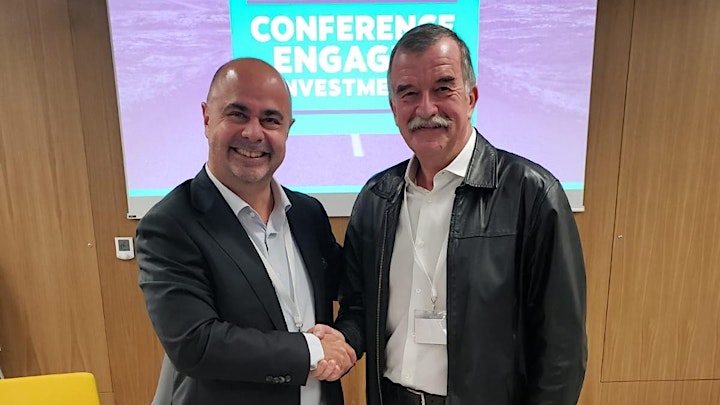 Petr Sima (founder of DEPO Angels) and Roger King (founder of Bay Angels) on the Conference Engaged Investment in Prague, 2019.
Shawn Flynn, host of the Silicon Valley Podcast and moderator of the Transatlantic Startup Pitch virtual event.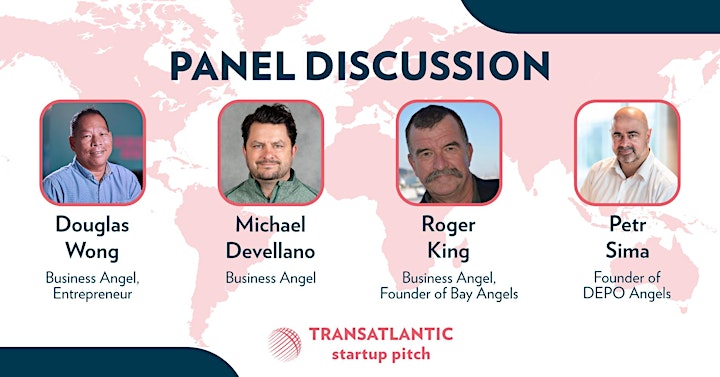 Organizer of TRANSATLANTIC Startup Pitch