The TRANSATLANTIC Startup Pitch, an event bringing the American and European venture capital ecosystem together.
About this event
Americans are increasingly looking for startups in Europe because of the lower valuations and capable people. European investors are also attracted to American startups. Transatlantic Startup Pitch is a unique online event where the two worlds meet in one place. It gives investors the opportunity to get to truly global technology start-ups. If this appeals to you, come to see a selection of the most interesting 5 American and 5 European starts that we have selected for you.
DEPO Ventures, an international company that connects startups and investors, has been cooperating with the established Bay Angels angel network for three years. Together, they help investors find interesting investment opportunities in which they or their investors invest.
Agenda
- Panel discussion
- 10 x startup pitch and Q&A
- Breakout rooms
Details
Date: Tuesday, February 8, 2022
Time: 6 PM CET (9 AM PST)
Platform: ZOOM
Every attendee will receive startup details and an email with a video record.
Panel discussion
Bill Reichert
Partner at Pegasus Tech Ventures
Gerald Pollak
Investment manager at 3 VC
Sam Wong
Startup Coach
Petr Sima
Partner at DEPO Angels
Startup selection
Europe
1. DriveX - AI-powered remote vehicle verification for insurance companies
2. Glossiq - A platform that help beauty salons to easier manage a reservation, sell products and connect to customers
3. VisionPigeon - Visual AI shopping advisor
4. Parcelsea - is developing smart mailboxes that accept and deliver different packages and groceries for the customer
5. Reveel - is building a SaaS to manage backend business tasks for content creators by automating paperwork & payments
USA
1. Utobo - the simplest platform for creators to create online courses, conduct live classes, & sell them through a beautifully designed auto-generated e-commerce website.
2. Apolyta - a startup focused on attack automation and security validation, with a mission to improve threat prevention rates.
3. Hellobaru -  is changing the relationship people have with their furniture.
4. Empiric - a complete data platform for capturing, analyzing, and centralizing all your sensor data in real time.
5. Axle Workout - The Axle Workout combines a one-of-a-kind rolling barbell with 2-way live and on-demand 30-min classes taught by expert instructors.
Who may attend?
The event is for those that are considering international and remote investing, that are interested in projects with global potential, that are focusing on pre-seed to series A investment rounds. Business Angels, VCs, Corporate Investors, Family Offices, Mentors & partners of the global startup ecosystem.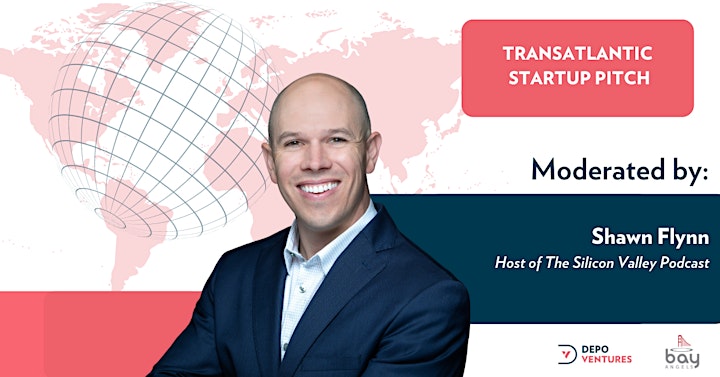 DEPO Startup Pitch events
DEPO Startup Pitch events are established online events where 8-10 selected high-quality startups present their project to angel investors and venture capital funds. Participation in DEPO Pitch events has helped to successfully fund projects such as Bikefair, Zenoo, Beem, Augmented Robotics, Equiradar, Pulselive or Smartguide.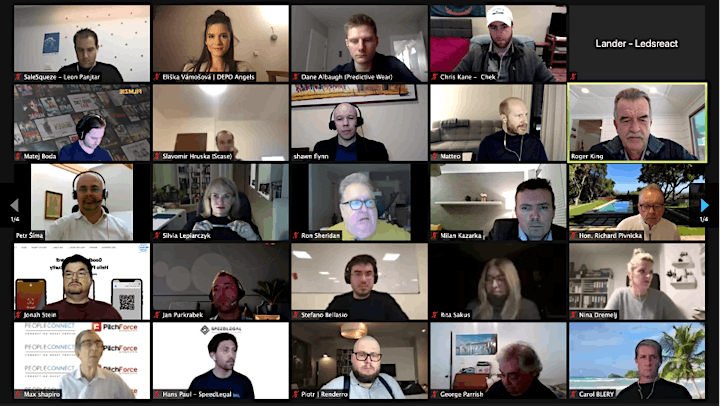 About organizers
Bay Angels - one of the oldest Business Angel and Seed networks in California focusing on technology, business development, and good deeds.
DEPO Ventures - an investment group that manages an angel fund, angel network and provides capital advisory services.
DEPO Angels - European network of business angels looking for quality startups, syndications and support.
VC Partners
Pegasus Ventures - global venture capital firm with headquarters in Silicon Valley. Pegasus works with international corporations and other global investors to find and fund innovators developing technologies and businesses with the potential to become industry leaders.
3VC - Vienna-based venture capital fund that invests in a carefully handpicked group of European technology startups with global ambition. From seed to growth, 3VC's entrepreneurial team provides tireless support and access to an international co-investment network of VC partners.