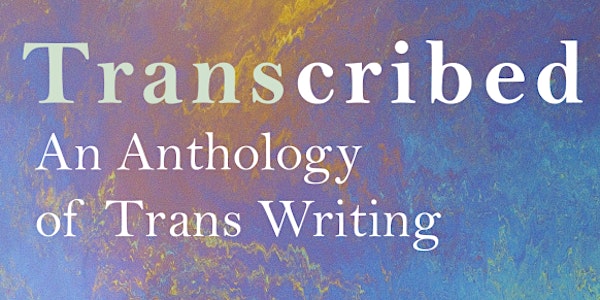 Transcribed: An Anthology of Trans Writing book launch
Book launch for Transcribed, an anthology of writing by UK transgender writers, funded by University College London's Culture division
About this event
This work presents an anthology of writing from the vanguard of transgender and/or non-binary people across the United Kingdom. Featuring a mix of poetry, prose, fiction, non-fiction, autobiography, and artwork, this volume showcases a diverse and eclectic mix of trans voices. It features work from Travis Alabanza, CN Lester, Juliet Jacques, as well as many emerging voices in trans writing. The pieces within explore identity, gender, sexuality, bodies, violence, freedom, nature, the city, life, and death. This work was supported by a public engagement Beacon Bursary from UCL Culture.
The launch will include discussion of the book from its editors, Ezra Horbury and Christine "Xine" Yao, a presentation on LGBT+ publishing from POLARI Print, and a selection of readings from the books' contributors, followed by a Q&A.
UK libraries and LGBT+ organisations are entitled to a free copy of the book. Please contact the organisers to request a copy.
Please note that this event will be held virtually through Zoom. Zoom can be freely downloaded or accessed through your browser. Once you have purchased a ticket, you will receive a link to the Zoom event on September 21.