Transform ONSelf - Desk/Chair Yogalates (LDN)
Description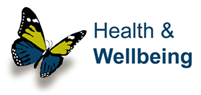 This is an ONS event only
Before reserving your ticket you must complete this survey.
Come along to this free session run by Jayne Thompsett from the Learning Academy. During the session you will practice postures sitting on or standing by your chair that will be specifically tailored to alleviate the aches and pains of desk-bound work and can easily be practiced at your desk, whilst wearing your work clothes. (You do not have to clock out for this session)
You will be sent a Physical Activity Readiness Questionnaire (PARQ) form to complete before attending this session. This must be completed before participating in this session
IMPORTANT
****NB please cancel your place if you are unable to attend to allow someone else to participate****
How to cancel off an Eventbrite session
Make sure you are logged on to your account
Click on your name at the top
Click 'Tickets'
Open the course your wish to cancel off
Click 'Cancel Order'
Are you sure you want to cancel this order?
Click 'Yes, cancel this order'