Transform Pressure into Performance

Saturday, 28 November 2015 from 13:00 to 17:30 (GMT)
Event Details
Do You Struggle to Perform Under Pressure?
Have you noticed how some people manage to do their best work when they perform under pressure? They nail the job interview, ace the presentation and are always able to think on their feet. Are you one of those people? If not keep reading as this may just be what your soul has been searching for.
What if you discovered that you actually do have a pressure valve that at will you can release to increase the flow in your life, become a better performer, and achieve greater mastery? Would you want to learn a powerful method that helps turn it on and off ? What if it truly the pressure that you experience is there to serve you to grow more, be more, and achieve more but you've just not learned how to channel the energy that causes it in a way that supports your being?  What if you've not taken the necessary action because you didn't know how to handle situations, people, and thoughts that create tremendous pressures in your life?
If you are ready to live on a different footing, would love to learn how to use TJS Evolutionary Method to handle life situations that cause you pressure, and are ready to transform your pressure into fuel for success and be better in all that you do then this workshop is for you. You can be one of the 1 percenters, those rare individuals who learn how to perform at their best under a lot of pressure, and stress.
Outcomes
Gain a deeper awareness of what really causes you to feel under pressure and what you can do about it.

Learn how to use a powerful tool to identify and address the issues that create pressure, stress, and stop you from performing at your best.

Discover why knowing your value system is key to your success.

See why using the TJS Evolutionary Method helps you create an extraordinary life.

Tremendous opportunity for empowerment & liberation through Clarity Coaching Workshop, Interactive Exercises, inquiry processes, breathing, guided Light Body meditation, dance & sacred embodiment practices.
From Pressure to Performance supports the experience of deep presence allowing tremendous shifts in consciousness to occur in the individual and the world!
Come experience the healing power of Tony's unique style of transforming your life. In his widely read book A Path to Wisdom he describes in detail how to use the channelled TJS Evolutionary Method to listen to your Alarm's that stop you from being all you can be.
Don't miss this opportunity to work directly with Tony J Selimi and his channelled Guides to make transformative breakthroughs on your spiritual journey. Experience the awesome power of Clarity Coaching to transform your life and liberate your potential!
Registration from 12:45 until 1:15 start of workshop 1:15 until 17:30, Break 15:00 to 15:30
About Tony J.Selimi
---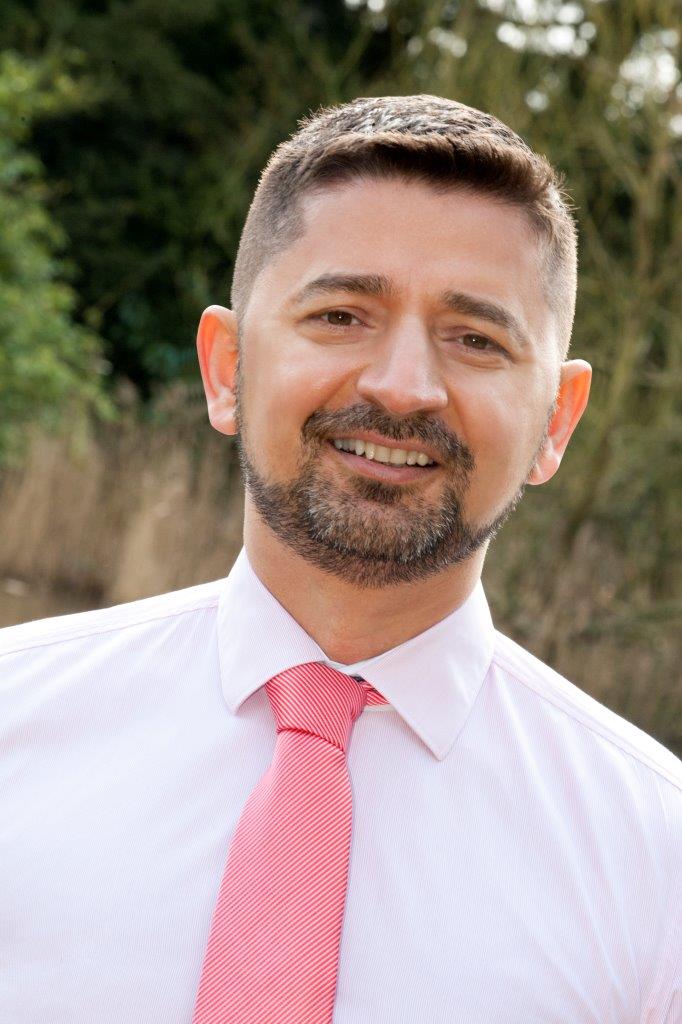 "When we fully present and conscious, we clear the way to release pressure, heal our hearts, minds, bodies, and open ourselves to our true Essence so we can embody our deeper Gifts." Tony J. Selimi
Waking up to War, Living on the Streets, Climbing the Corporate Ladder, to Best Selling Author, Tony J Selimi is a professional speaker, coach, and business consultant whose clients range from Celebrities, MPs, Dr's, Scientists, Therapists, Coaches, Healers, PT's, Entrepreneurs, Leaders to Senior Executives of companies such as Microsoft, SAP, Bank of America, Deutsche Bank, Ernest & Young, Santander, Vandercom and Mishcon de Reya across EMEA, Asia and USA.
Globally Tony provides answers to questions and practical solutions to life's challenges in talks, workshops, one to one coaching, mastermind groups, retreats, articles, radio and TV interviews as well as through his books and meditations.
He helps people get to the root cause of their issues, increase their productivity, longevity, and master the inner workings of their body so that they live inspired lives and purposely move forward.
Tony is known for creating amazing, lasting, and life-long transformations in people and organizations leaving them feeling clear, balanced, fulfilled, and with increased energy, performance, and focus.
Praise
If you don't know, you don't look; If you don't look, you don't know; I looked now I know.  I attended many of Tony's workshops, talks, and seminars as i felt frustrated with how my life was going, the same old. I felt everything was crumbling in front of me. Each workshop has left me feeling clear, inspired, confident, happy and excited about my life, i simply cannot thank him enough for the support, the patience and the clarity he has given me. If you want someone to take you from zero to hero, Tony is your man!
Darren A, Investment Banker & CEO
P.S. This Workshop will be photographed and filmed, by attending you agree to be photographed and filmed, if you do not wish to participate please let us know at the door your personal preference.  
When & Where

DoubleTree by Hilton London - Victoria
2 Bridge Place
Victoria
SWIV 1QA London
United Kingdom


Saturday, 28 November 2015 from 13:00 to 17:30 (GMT)
Add to my calendar
Organiser
Having overcome so many life destroying adversities, Tony J. Selimi is now an authority on the psychology of success, wellbeing, and maximising human awareness and business potential required.  To his clients he is known as The See-Through Coach who loves resolving people, business, and global problems. Like a transparent mirror, he sees through people's actions, behaviours, thought patterns, beliefs, and emotions and uses his ground-breaking TJS Evolutionary Method: ALARM® to help them activate their inner wisdom, intelligence and leadership traits so that they can achieve quantum results in the shortest period of time.
He is an educator, spiritual teacher, an explorer of the ultimate nature of reality, and a pioneer on the frontier of human consciousness, education, business, and healthcare transformation. Selimi is also interested in the field of Artificial Intelligence, psycho-spiritual development & transformation, and space exploration.
Tony's mission is to inspire men and women of all nationalities, creeds and colors to become purposeful and disciplined masters of themselves and dedicated leaders, teachers, and healers who inspire others to awaken their innate infinite wisdom and love.
His number one international bestselling book "A Path to Wisdom: How to live a healthy, balanced and peaceful life" got short listed for the Management Book of the Year Award, won the finalist title in the USA Book Awards 2015, and is endorsed by many of the world's renowned public figures including the human behaviour specialist Dr John Demartini, who quotes as follows:
 "Tony J. Selimi's new masterpiece, A Path to Wisdom, is a thought provoking book that can center your soul, touch your heart and heal your body-mind."
Tony's newly released book #Loneliness: The Virus of Modern Age won a USA and International Book 2016 Award as well as received the Readers Favourite Five Star Seal. In this book he highlights the global toxic effects that loneliness has on our physical, mental and emotional health, on our wealth, in our social, family, and personal and professional lives. This book has also been endorsed by many key public figures from around the world including Brian Tracy, Dr Kim Jobst, Daniel Priestley, and Baybars Altuntas who personally advised President Barack Obama.
Tony comes from a hard working family, growing up with his sister in a ghetto area of Gostivar, a small town in western Macedonia. During his younger years, he was exposed to bullying at school, illness, mental, physical, emotional, and sexual abuse. During the civil war, everything he chose and wanted in life was taken from him. Very early on in his life, he learned that he didn't own anything and to appreciate life.
Yet, Tony chose to overcome all that crushed his being and through it all never chose to be a victim. Instead he discovered the power of gratitude, allowance, courage, and resilience. He learned to transform life's challenges into a gift of strength, awareness and continuous questions for life's truths. Along the way, what came forward in him was a true kindness of being, and a phenomenal knowing that has made him an agent of change rarely seen in this world.
Today he is acknowledged worldwide for his unique perspectives on conscious leadership, coaching, healing, sustainability, equality (race, gender and sexual), global peace, human rights, Entrepreneurialship, education, and personal transformation that are unlike anything else out there.
Tony is a University College London (UCL) engineering graduate who studied many life disciplines and received a number of professional qualifications and awards. He is a qualified coach recognized by a number of reputable institutions including the International Coaching Federation (ICF), The Association for Professional Coaches, Trainers, and Consultants (APCTC), the Institution of Leadership and Management (ILM), Animas, Demartini Institute, the Complementary Therapists Association, Martin Brofman's Foundation of Advanced Healers and is a certified Reiki Master Teacher.
Tony receives thousands of emails from readers around the world who share how his books, articles, seminars, posts, talks, retreats, and videos inspired them to be students of life and continue to grow more. Through his work, focus, and commitment he is able to lead people out of their self-criticism and innate feeling of never being enough into a sense of question, curiosity, wonder and gratitude for being alive.
He advocates mindfulness, personal development, and coaching as an empowering choice through which businesses, leaders, educational and healthcare systems, governments, adults, and children can unlock their true infinite innate potential. Tony beliefs in the positive impact coaching has on our personal and professional lives, in our communities, society, and universally.
Tony is no stranger to the media, appearing in various national magazines including Soul and Spirit, Global Women, Science to Sage, Migrant Women, Accelerate Your Business, Changing Careers Magazine, Consciousness Magazine, Your Wellness, Time Out, Soul Mate Relationship World Summit.
Global TV shows that have interviewed him include Digging Deep Show for SKY TV, Brian Tracy show for ABC, NBC, CBS, Fox and their affiliate channels. As an expert he appears on Top Channel in Tirana, Klan Kosova, AlsatM, Jeta – KohaVision TV, RTM, MTV2, Kanal 21, and Shenja in Macedonia. Radio shows that have invited Tony to share his enlightening perspectives include Hay House, Voice of America, Radio Macedonia, Radio Kosova, Beyond 50, Knowledge for Men, Love and Freedom, Empty Closet, Donna Sebo Show, News for the Soul, Channel Radio, Untangled FM, Self-Discovery, Spirit Radio, and many more.
Internationally he gives inspirational talks on a range of topics including: value driven leadership, entrepreneurship, importance of women in leadership and in business, wealth building and financial success principles, mindfulness, conscious relationships, finding inner peace, attaining mental, emotional and physical well-being, and how people can use his ground breaking TJS Evolutionary Method: ALARM® to consciously engineer their reality.
His range of seminars educate people on how to unravel their inner worth, create and package their unique products, be paid their worth, heal their body-mind, activate their heart's intelligence and also delivers custom made talks and workshops on various issues we face globally. Tony has been a keynote speaker at the London Business Show, Animas Coaching Institute, Sterling Business Network, Rotary International Club, the Yes Group, Blue Cow, Raw Fest, Be Inspired, Conscious Leadership Events, private functions, JCI London, Cranfield School of Management, Love Spirit, Vegan and Mind Body Spirit festivals. He hosts regular webinars with his clients entitled Conversations with Your Highest Expression of Yourself.
He also loves to share his wisdom on the future of education, healthcare, and the importance of inclusion and diversity in the workplace. Of special interest to Tony are topics that bridge science, psychology, time, space, healing, miracles and beliefs.
In his talks and workshops Tony provides step by step clear processes to get people out of the answers, conclusions and judgements that are keeping them stuck in a cycle of no choice and no change - leading them into the moments of awe that have the power to change anything.
Tony is the creator of the TJS Evolutionary Method®: ALARM, twenty five conscious engineering processes developed through 30 years of research and accruing phenomenal knowledge gained by overcoming personal, professional, and business challenges, creating success in the corporate world and helping many people from all walks of life break free from shame, guilt, expectations, control, fears, trauma, addictions and other mental, emotional, physical, and spiritual blockages that keep them in the shadow of their own light.
Tony is the founder of The Velvet Journey and TJS Cognition, a global coaching practice dedicated to teaching entrepreneurs, leaders, coaches, speakers, authors and other dedicated individuals and businesses how to align themselves with Universal Laws and Principles so that they achieve quantum leaps. He activates people's ability to say "YES!" to themselves, to life, to others, to the universe and to a healthy, wealthy, meaningful and fulfilling life.
His vision is to reach, educate, elevate the minds and awaken the hearts wisdom of 1 Billion people. Through the right environment and through the right education, training, and nurturing, Tony believes every human being can build their spiritual, mental, physical, emotional, business, financial, social and self-love awareness skills, and more effectively and efficiently serve humanity by exemplifying elevated human potential.
He is the co-creator of real life, thought provoking, and mind illuminating coaching documentaries series titled "Living My Illusion" (http://livingmyillusion.com) first in the series "Truth Hurts" launched for the first time at a press media screening in New York on the 27th of April. Tony is in process of writing his next three books: A Path to Excellence, 365 Waves of Wisdom, as well as a unique book on why people experience heartbreak and what is it that they can do to create a loving, lasting, and soul nurturing relationship.
Tony is on a path to create a Concourse of Wisdom, using app's, the TJS Institute, Abo and Ago Value Exchange Educational Foundation to help orphaned children, millennia's with no employment prospects, and single mums around the world become successful entrepreneurs.  
His public social media pages are followed by hundred thousands of followers who are inspired by Tony's simple, effective, and thought provoking ideas that encourage people to speak their truth, have balanced perceptions, and live by being grateful and centred in our hearts.
He is a lifelong fan of anything to do with nurturing the body, mind, heart and the soul and has dedicated his career to creating a family of conscious world leaders, teachers, and healers who are healthy, wealthy, influential, and wise. He loves the freedom that he gets from being an entrepreneur, the opportunity he has to serve other entrepreneurs, and the buzz he receives from assisting others in their personal, professional and spiritual development.
He loves to inspire people globally to expand, grow, connect, communicate, and love. Tony is paving the way for soulful and heart centred leadership to be a part of our day to day life and in every company, community and society. He is due to speak at UN headquarters, be interviewed by Jack Canfield, attend the Los Angels and London screening of Living My Illusion, and give a TEDx talk in Wilmington titled "Technological Armageddon: A Threat or Evolutionary Necessity".
Tony is known for creating amazing transformation and leaving his clients feeling energised, inspired, empowered, peaceful, aligned and reconnected to their innate infinite wisdom and love.
On his website there is a curriculum of talks, seminars, and workshops covering multiple aspects of human development; the most advanced of which is a Vital Planning for Elevated Living ® a five-day life enhancing seminar. The Virtuous Experience® is a yearly advanced coaching package for leaders, influencers, and change makers. Each coaching program, talks, and seminars are designed to assist people to activate their inner genius, accelerate their human potential, and empower all eight key areas of their lives as previously mentioned.