Transform your practice in 10 days - Planning time to succeed - module 2
Description
Planning time to succeed
Why attend Planning time to succeed?
Do you have too much to do and not enough time to do it??

Are you struggling to get all the business and admin side of the practice done?

Are you spending too many of your lunchtimes, evenings and weekend thinking about or doing things to do with the practice?

Do you wish you had more time and more support?

Are you failing to make big decisions, because you don't have time to think?

Do you wish your team were more supportive and your meetings more constructive?
If you answered "yes" to one or more of these questions this workshop is for you. . .
Planning time to succeed is designed to give you
Tools

to create perfect work life balance

Tips

to enhance the direction of your practice and life

Strategies

to make your life easier

Frameworks

to engage your team

Pathways

to create a sustainably successful practice

Solutions

to save you, time and money
What you will learn at Planning time to succeed
The 3 P's to perfect time management

How to organise your appointment book to guarantee £2k a day

Perfect meeting STREAMS

Meetings, what, when, who and why

How to delegate and not abdicate

How to ensure your requests are followed 100%
What dentists like you have said about this workshop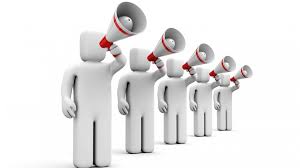 "Lots of hints, tips and tools to help with time management."
Dipesh Patel - Dentist - Bolton BL1
"Very good and motivational."
Victoria Proffitt - Dentist - Summertown OX2.
"It changes your approach."
Lisa Freeman - Practice Manager - Summertown OX2.
"Very helpful….making me aware of what actions we can take to improve the running of the practice."
Catherine Lomas - Practice Manager, Bolton
"Informative & effective in providing tools to make changes."
Andy Evans, Practice Manager, Christchurch
"Very interesting and informative! Thank you."
Sally Kyte, Dental Nurse, Christchurch
"Very useful, very 'real life'."
Bertie Napier, Principal, Sawbridgeworth
"Do it you fool"
Nimesh Patel, Principal, Croxley Green
"Excellent. Appointment diary sorted!"
Paaras Dhanani, Principal, Croxley Green
"I feel more confident with managing my time and delegating effectively."
Sureyya Kephalas, Dental Nurse, Sawbridgeworth
"Very good and easy to follow."
Jay Gumble, Dental Nurse, Sawbridgeworth
"Information that was given to me as well as any tools were really useful. I enjoyed the session."
Hollie Brown, Dental Nurse, Sawbridgeworth
"Informative and very helpful, makes you view things differently."
Alice Coulson, Dental Nurse, Christchurch
"Very clear and precise. Easy to follow and good guidelines for implementation."
Lorraine Bennewith, Dental Nurse, Sawbridgeworth
"Do it!"
Kunj Dhanani, Finance Manager, Croxley Green
Who should attend Planning time to succeed
Any dentist who does already or wants to own a practice within the next 5 years

Practices who a planning to leave the NHS within the next 5 years

All team members who believe that delighted patients are the key to a successful practice

Clinicians and team members who want to be part of a successful team

Anyone who wants to improve their practice reputation and become the best.

Team members or are motivated and want to significantly improve patient care

You, if you are, a practice owner, dentists, associates, hygienist, therapist, nurse, receptionist, practice managers or a technician
This unique and innovative day, is guaranteed to give you the answers you have been looking for.
Bring you and your team, we have designed a fee structure to make it easy for you.
Workshop 9:00-17:00 Registration from 8:30
Refreshments and lunch provided
vCPD 8 hours
What if
You were to imagine that you had a practice, filled with loyal and vocal fans, who evangelized about you and your team, because you treated them so well and exceeded their expectations. You are spoken about at school gates, workplaces and whenever your patients have an opportunity. You may or may not be win awards and you are still considered the best practice and only practice people should attend in the area.
How attractive does that sound?
When would you like to get started?
Transform your practice in 10 days
This workshop is one module of our 12 month programme, "Transform your practice in 10 days" if you would like details of all the other modules, please download the full details here
or put this link in your browser
http://www.healthyandwealthy.co.uk/images/pdfs/Transform-your-practice-in-10-days-2016.pdf
If you prefer fewer details an overview of the programme is here
http://healthyandwealthy.co.uk/images/pdfs/Transform-your-practice-in-10-days-overview.pdf
Planning time to succeed
Aims
To give you the tools that will enable you, your practice, and your team to become the sustainably successful practice of your dreams.

For you be able to organise your to create a great practice and great life
Objectives
By the end of the session you will understand:
How to organise you clinical, management and leadership time

How to organise your appointment books for predictable success

How to run a meaningful meeting

For you to have the tools that your practice becomes a destination practice