Transform your Practice in 10 days September 2016 through to August 2017

Thursday, 15 September 2016 from 09:00 to 17:00 (BST)
Event Details
Transform your Practice in 10 days is a groundbreaking 12 month rolling programe designed to give you and your team all the tips, tools and techniques and the confidence  you need to make your good practice great
 These 10 workshops can be supplemented with any or all of the following services at a frequency that is appropriate for your practice
Diagnosis day 

1-2-1 Success springboard sessions,

Transformational team training in-house workshops

Quarterly RCT (Review, celebration and target setting) sessions

Monthly Prinicipal CPD management meetings (Consideration, planing and decision making)

Annual Leading Practice Matters aAn overseas rretreat that is only available to practice principalswith high aspirations.
"The course is amazing. You will definitely benefit from this course."
"Sue Lloyd, PA, The Mew Clinic
This programme comes with a double your investment money-back guarantee T&C apply
"If you think this doesn't apply to you, it probably does."
Sureyya Kephalas, Dental Nurse, Sawbridgeworth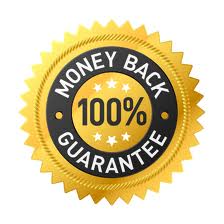 "I wish I had met Jane 10 years ago, I could have saved myself so much stress!"
Bertie Napier, Principal, Sawbridgeworth
There are 10 workshops over 12 months, no meetings in August or December and the sessions are generally held on the 3rd Friday of each month.
the 2016 -2017 schedule is as follows
January         Creating a compelling values based vision
February      Time to succeed
March            The numbers that count – Financial control, money and wealth
April              Team work makes the dream-work
May               A.C.E  customer service wins
June               Magical money making marketing
July                 Increasing sales through treatment plan conversion with I.M.P.A.C.T
September      Systematic success
October        Inspirational leadership in practice
November   Is the way you are working, working?
"Awesome as always."
Paaras Dhanani, Principal, New Road Dental
"Will give you a framework to start improving your practice."
Nimesh Patel - Principal, Croxley Green
2016 Dates
Thursday September 15th
Friday October 21st
Friday Nov ember 25th
2017    3rd Friday Month
Friday January 20th
Friday February 17th
Friday March 17th
Friday April 21st
Friday May 19th
Friday June 16th
Friday July 21st
Friday Sept22
Friday Oct 2oth
Friday Nov 17th
"Excellent. Well worth attending."
Julia Morris - Principal, Saltney Dental Clinic
the programme has been designed by dentists for dentists and to make implementation as easy as possible, you are encouraged to bring as many of your team as possible
"Excellent. All practice owners wanting a more successful thriving practice must bring their team to the course. Take action."
Paaras Dhanani, Principal, New Road Dental
more information can be found on line here - Transform your practice in 10 days 2016 information pack
or use this link
http://healthyandwealthy.co.uk/images/pdfs/2016-Transform-your-practice- in-10- days-information.pdf
A small selection of feedback we have received, what will you say?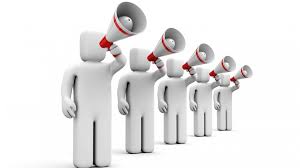 "It's not just a business course, it's a life course."
Kunj Dhanani, Accountant
 "Informative & effective in providing tools to make changes."
Andy Evans, Practice Manager, Christchurch
"Very interesting and informative! Thank you."
Sally Kyte
"Very useful, very 'real life'."
Bertie Napier, Principal, Sawbridgeworth
"Do it you fool"
Nimesh Patel, Principal, Croxley Green
"Excellent"
Paaras Dhanani, Principal, Croxley Green
"I feel more confident "
Sureyya Kephalas
"Very good and easy to follow."
Jay Gumble
"Information that was given to me as well as any tools were really useful. I enjoyed the session."
Hollie Brown
"Informative and very helpful, makes you view things differently."
Alice Coulson
"Very clear and precise. Easy to follow and good guidelines for implementation."
Lorraine Bennewith
"Do it!"
Kunj Dhanani, Finance Manager,

When & Where

Bicester

Bicester
United Kingdom


Thursday, 15 September 2016 from 09:00 to 17:00 (BST)
Add to my calendar
Organiser
Today Dr Jane Lelean is a successful international dental business coach and trainer working with clients in 57 market sectors. With her background as a dentist and experience of running her own successful practice, she has a passion for working with dental practices and their teams. Jane works with clients all over UK, Eire, Europe and as far away as Australia.
Jane has an engaging, informal and inspiration style to her presentaions, which will enable tou to learn lots whilst having fun.