Transform your practice in 10 days- Teamwork makes the dream work - Module 4

Friday, 21 April 2017 from 09:00 to 17:00 (BST)
Event Details
 "Teamwork makes the dream work"
Together Everyone Achieves More
Why attend? 
Do you ever a team that feels anything from unsettled to in disarray?

Are you frustrated by staff absence?

Do you sense that you have a high turn-over of team members?

Do you find that some of your team don't follow instruction or can't see what needs to be done?

Do you have difficulty recruiting?

Do you have questions about salaries and incentives?

Are staff meetings a waste of time?

Do you have team members you want to get rid of and don't know how?

Do your team find it hard to manage change?

Do you abdicate rather than delegate?

Do you have too much to do and not enough time to do it?

Are you looking for answers to staff problems and worries?
 If you answered "yes" to any of these questions this workshop is for you. . . 
 Teamwork makes the dream work is designed to give you
 

Tips to enhance your team engagement

Tools to improve your recruitment

Strategies to reduce your staff absence

Frameworks to design the ideal team

Pathways to perfect delegation

Solutions to save you, time and money
 What you will learn at "Teamwork makes the dream work" 
Tools for designing and creating the perfect tem

Ways to recruit the perfect person every time

How to have excellent appraisals

How to safely exit team members

How to set salaries and incentives

Effective team meetings

Profiling perfection

Mind-sets for managing change.

The art of delegation
Who should attend "Teamwork makes the dream work." 
Any dentist who does or wants to own a practice within the next 5 years

All team members who believe the success of a practice is because of a successful team

Clinicians and team members who want to be part of a successful team

Anyone who wants to improve their team and their career progression

Team members or are motivated and what to improve patient care

The whole team, Practice owners, dentists, associates, hygienist, therapists, nurses, receptionists practice managers
This unique and innovative day, is guaranteed to give you the answers you have been looking for.
Bring you and your team
 Workshop 9:00-17:00 Registration from 8:30
Refreshments and lunch provided
vCPD 8 hours
 What people like you have said about this workshop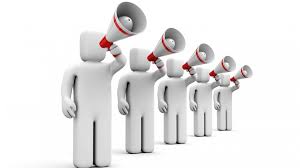 "It is definitely worth attending and extremely useful to progress our business."
Sue Lloyd - PA, London
"Great"
Sejal Patel - Head Nurse, Croxley Green
"Great"
Nimesh Patel - Principal, Croxley Green
"Excellent. All practice owners wanting a more successful thriving practice must bring their team to the course. Take action."
Paaras Dhanani, Principal, New Road Dental
"A variety of personalities make up a team."
Odette Lazarus - Principal, Sawbridgeworth
"Go do it! Definitely worth it"
Viktoria Berens - Clinician, The Mew Clinic
"Excellent. Well worth attending."
Julia Morris -  Principal, Saltney Dental Clinic
"Teamwork makes the dream work. Another excellent resourceful day with Jane. Never fails to deliver a superb informative day that we can use to make changes to improve the running of our practice."
Sarah Marshall, Practice Manager, Croxley Green.
"Good opportunity to evaluate yourself both personally and in business."
Lorraine Bennewith, Dental Nurse, Sawbridgeworth.
"Lots of information."
Jay Gumble - Dental Nurse, Sawbridgeworth
"Lovely venue, very detailed workbooks and info."
Hollie Brown, Receptionist, 19 Bell Street
"Very informative."
Sally Kyte, Dental Nurse, Christchurch
"Informative, thought provoking."
Michelle Best, Dental Nurse, Croxley Green
"It is very useful getting new ideas and help with management and aiming to make the practice successful in care of patients and leadership of staff."
Catherine Lomas - Practice Manager, Bolton
"It was informative, clear and very helpful"
Michelle Naylor - Dental Nurse - Bolton
"Eye opening"
Dipesh Patel - Principal – Bolton
 What if 
You were to imagine what difference would it make to you and your practice if you had a team that worked together caring for your patients providing an exceptionally high level of care, which people spoke about and created a bright future for your practice?
When would you like to get started?
Transform your practice in 10 days
 For full details about the 12 month programme "Transform your practice in 10 days"  of which this workshop is just one of a series of 10, please download the full details here
  or put this link in your browser
 http://www.healthyandwealthy.co.uk/images/pdfs/Transform-your-practice-in-10-days-2016.pdf
  If you prefer fewer details an overview of the programme is here 
http://healthyandwealthy.co.uk/images/pdfs/Transform-your-practice-in-10-days-overview.pdf
 "Teamwork makes the dream work"
Aims
 

To give you tools that will enable you to manage your team in a way that enables you to be the best practice in your area.
 Objectives
 

By the end of the session you will understand what a tremendous team looks like and how to create and maintain one.

 

You will have simple memorable tool to create, manage and maintain your ideal team of professionals.

 

You will have a tips and tool to help you manage your team.

For your team members to engage and understand their roles and responsibilities.

You will have a template for a successful future
When & Where

Bicester

Bicester
United Kingdom


Friday, 21 April 2017 from 09:00 to 17:00 (BST)
Add to my calendar
Organiser
Today Dr Jane Lelean is a successful international dental business coach and trainer working with clients in 57 market sectors. With her background as a dentist and experience of running her own successful practice, she has a passion for working with dental practices and their teams. Jane works with clients all over UK, Eire, Europe and as far away as Australia.
Jane has an engaging, informal and inspiration style to her presentaions, which will enable tou to learn lots whilst having fun.