Transform your practice in 10 days- The numbers that count - Module 3

Friday, 16 March 2018 from 09:00 to 17:00 (GMT)
Event Details
The numbers that count
Why attend The numbers that count
Do you have too much to do and not enough time to do it??

Are you struggling to get all the business and admin side of the practice done?

Are you spending too many of your lunchtimes, evenings and weekend thinking about or doing things to do with the practice?

Do you wish you had more time and more support?

Are you failing to make big decisions, because you don't have time to think?

Do you wish your team were more supportive and your meetings more constructive?
 If you answered "yes"   to one or more of these questions this workshop is for you. . . 
 The numbers that count is designed to give you
Tools 

to create perfect practice and personal income

Tips

 to enhance the income and profitability of your practice

Strategies

 to become financially free

Frameworks 

to educate your team about the practice finances

Pathways

 to create a sustainably successful practice

Solutions

 to save you, time and money
 What you will learn at The numbers that count
Creating wealth using the PRICES model

Creating a wealthy mind-set

A TESTED way manage your finances

How to run a successful  monthly financial review meeting

2 formulas for guaranteed financial success

How to increase the value of your practice

How to increase your take home salary
What dentists like you have said about this workshop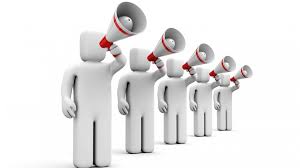 "Very informative, relaxed atmosphere but professionally delivered"
Michelle Naylor - Head Nurse - Bolton BL1
"Enjoyable and eye-opening"
Dipesh Patel - Dentist - Bolton BL1
"Have an idea of your own challenges"
Aysha Dhanani, Dentist, Newbury
"Very useful. Help change existing mind-set."
Kishan Lakhani, Dentist, New Road Dental
"It's not just a business course, it's a life course."
Kunj Dhanani, Accountant, Croxley Green
"Def recommend it."
"Sue Lloyd, PA, The Mew Clinic
"Learn the blood flow of your practice."
Paaras Dhanani, Principal, New Road Dental
"Very informative."
Sally Kyte, Dental Nurse, Christchurch
"Makes you think, consider, plan and want to achieve your objectives in a realistic obtainable way."
Michelle Best, Dental Nurse, Croxley Green
"Really enjoyed the session, good as it got us thinking."
Hollie Brown, Receptionist, 19 Bell Street
"It's great, if you need to get clarity on all the bits of the things you're not quite sure on, then this will def help."
Nimesh Patel, Principal, Croxley Green
"Another day of my life put to great use. Many of learnings can be put to immediate use in my professional and personal life. Thanks yet again Jane and Emma. To top it all the food was outstanding."
Sarah Marshall, Practice Manager, Croxley Green.
Who should attend The numbers that count
Any dentist who does already or wants to own a practice within the next 5 years

Practices who a planning to leave the NHS within the next 5 years

All team members who believe that delighted patients are the key to a successful practice

Clinicians and team members who want to be part of a successful team

Anyone who wants to improve their practice reputation and become the best.

Team members or are motivated and want to significantly improve patient care

You, if you are, a practice owner, dentists, associates, hygienist, therapist, nurse, receptionist, practice managers or a technician
This unique and innovative day, is guaranteed to give you the answers you have been looking for.
Bring you and your team, we have designed a fee structure to make it easy for you.
 Workshop 9:00-17:00 Registration from 8:30
Refreshments and lunch provided
vCPD 8 hours
What if
You were to imagine that you had a practice, filled with loyal and vocal fans, who evangelized about you and your team, because you treated them so well and exceeded their expectations. You are spoken about at school gates, workplaces and whenever your patients have an opportunity. You may or may not be win awards and you are still considered the best practice and only practice people should attend in the area.
How attractive does that sound?
When would you like to get started?
Transform your practice in 10 days
This workshop is one module of our 12 month programme,  "Transform your practice in 10 days"  if you would like details of all the other modules and how you can pay by monthly installments or in full to obtain discounted fees, e mail us Jane@IODB.co.uk
Module 3 – The numbers that count
Aims
To give you tools that will enable you to manage your finances in a way that enables you to be successful in your practice and life.
Objectives
.

By the end of the session you will understand your different ways to manage your personal and professional finances, that will secure and generate long term wealth

Give you tools to be more efficient and effective in generation of wealth and finances.

Enable you the skills to organise your pricing structure so you can charge appropriately and generate stable finances.
Learning outcome
At the end of the session you will have tips, tools and new ideas to implement.

New ways to organise your finances personally and professionally.

Ways to organise your plan, monitor and adjust the practice finances to ensure it becomes and remains profitable.

Running effective financial review meetings.
Learning content
S.T.A.R.T. ™ to manage your finances

P.R.I.C.E.S.™ model to financial management

Jane's 5 Magic questions

T.E.S.T.E.D.™ strategy to generating wealth.

i.N.S.U.R.E.D.

™

  assets

Wealth wizardry

The Formulas for financial freedom
GDC enhanced CDP Development outcomes
This module aims to deliver elements of outcomes A, B, C and D
(Outcome D is more appropriate to management teams and practice principals and partners)
A          Effective communication with patients, the dental team and others across dentistry, including when obtaining consent, dealing with complaints, and raising concerns when patients are at risk;

B          Effective management of self and effective management of others or effective work with others in the dental team, in the interests of patients; providing constructive leadership where appropriate;

C          Maintenance and development of knowledge and skill within your field of practice;

D         Maintenance of skills, behaviours and attitudes which maintain patient confidence in you and the dental profession and put patients' interests first.
When & Where

Bicester

Bicester
United Kingdom


Friday, 16 March 2018 from 09:00 to 17:00 (GMT)
Add to my calendar
Organiser
Today Dr Jane Lelean is a successful international dental business coach and trainer working with clients in 57 market sectors. With her background as a dentist and experience of running her own successful practice, she has a passion for working with dental practices and their teams. Jane works with clients all over UK, Eire, Europe and as far away as Australia.
Jane has an engaging, informal and inspiration style to her presentaions, which will enable tou to learn lots whilst having fun.