Transformation 2019 A Mind Body & Spirit Experience
About this Event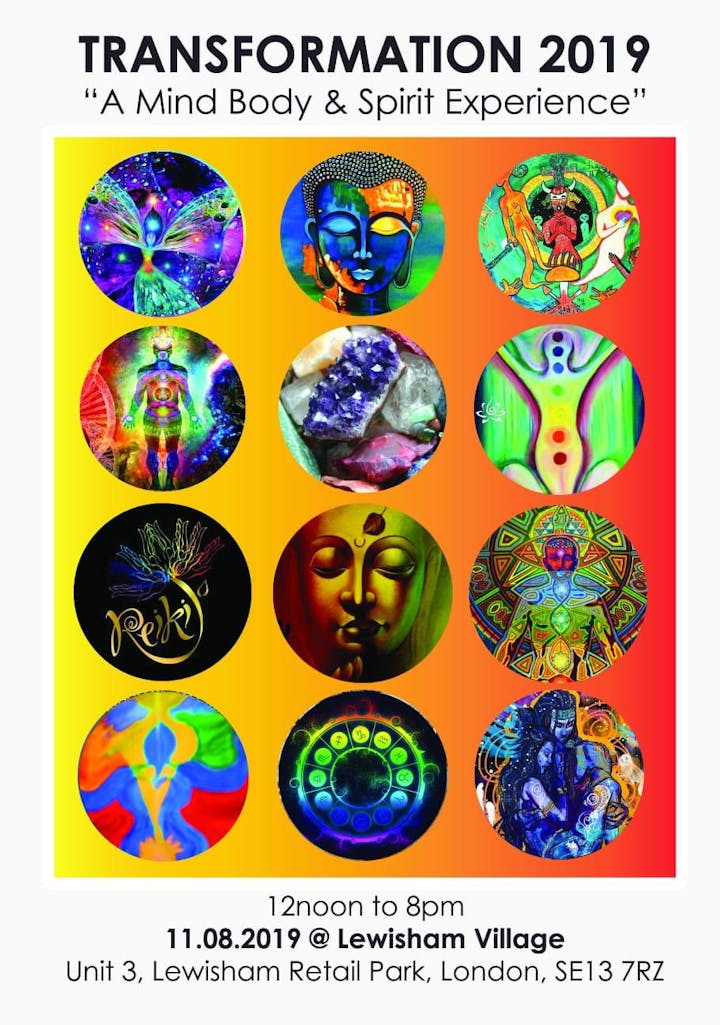 Embark on an incredible journey with us where we have many dynamic speakers sharing their knowledge on subjects ranging from 'Wholistic Herbal Health' with Kandake Makonnen a Qualified Medical Herbalist and Dogon Initiate. 'Transformation From Existence to Living' with Sister Ama Adu D a Law of Attraction Coach and Spiritual Healer. to Psychedelics with Darren Springer, a grass-roots researcher and Director of Ancient Future, the Convenor of the Psychedelia Railway Gatherings and curator at Earth Tone Arts to name a few.
Allow your inner being to resonate with the many passionate individuals offering a variety of amazing practical workshops to participate in, such as 'Journaling For Self Awareness' with Sista London a qualified and accredited Journalist. 'What Would Love Do?' with Jerome Harvey-Agyei, a Growth Facilitator and Speaker, Co-Founder of The Tope Project & Tope Today. 'Natural Hair Maintenance & Styling' with Chi, founder of Hair By Chi, an innovative Natural Hair & Locs Alchemist/ Stylist with over 25 years of experience.
Why not come and try an introduction to Capoeira, Wing Chung, Crystal Healing, Herbal Health, Reflexology, Aromatherapy, and Reiki workshop sessions by our qualified Workshop Facilitators. Our aim is to positively change and enhance your life!!!
We also have many exhibitors showcasing their Ethical Products and Services from Natural Skincare, Crystals, Handmade Jewellery, Organic Nutritional Vegan/Vegetarian Food and much more...
SPECIAL OFFER £3 TICKETS
Important Notice for Drivers - Please submit your car registration details for parking to: carregistration@lewishamvillage.com
For further information contact us on: 07726774496 / 07487520881