Event Information
Refund policy
Contact the organiser to request a refund.
Eventbrite's fee is nonrefundable.
Welcome to this month's Transformation Hour!
About this event
Are you tired of striving to achieve goals and never quite get to the finish line? Or maybe you do reach the goals but find that you feel disillusioned after getting them?
The inherent problem with goal setting is related to how the brain works. Neuroscience research shows the brain works in a protective way, resistant to change. Therefore, any goals that require substantial behavioural change or thinking-pattern change will automatically be resisted.
There is a better way...
BENFITS OF ATTENDING:
A a Healer and a Life Coach Practitioner I will be looking at:
•Determining whether what you want is legitimately yours or if it's an expectation from family, partner etc...
•How to understand the feelings you want to feel more of by achieving what want and how to start feeling them before you get what you want.
•How to energetically create what you want to achieve in the future right now and then create enough self belief to be able to sit back, relax and know that what you have created energetically is manifesting.
If you want to start manifesting in a way that allows you to enjoy the journey as much as the end result then this is the workshop for you!
AT A GLANCE ORGANISER'S INFO:
Hello,
My name is Lou. I am a Healer and a Mastery Facilitator, trained as a Life Coach Practitioner and Professional Stress Management Consultant. My passion in life is to help people who are serious about making make real, permanent changes in life in more creative ways. My work focuses around neuroscience and energy healing modalities.(For more info read Organiser's Profile section).
I am here to help you remember all that you already know. That may be buried under the layers of your subconscious. Together we will embark on a journey of self discovery and deep empowerment, using energetic, neuroscience and spiritual practices which will teach you how to creatively and joyously connect you to your highest self and purpose. This event is not being offered as therapy/counselling and so does not constitute a diagnosis or replacement for medical or psychological treatment. It is being run for self-help, motivation, information/educational purposes only.
REGISTER NOW TO ATTEND THIS INFORMATION PACKED, ONLINE EVENT...
•Online Registrations close on the day an hour before the event. Zoom links will be visible on the day of the event, to anyone who Registers for the event/once payment of £5 via Paypal is made.
•Please be on time. Be considerate and keep your Registration up to date if you can no longer attend.
•I run my online events simply: I don't use slides, however if there is a need for it, I might, on rare occasions, message pertinent information to attendees after an event. The focus of my online events are to offer high quality content and to create a deeper sense of connection with attendees. Since this is a co-created space for developing authentic connection, presence and awareness, it is requested that you have your camera and audio on!
•I don't record online events to ensure confidentiality. By signing up, you agree to respect the confidentiality of the other participants by not disclosing any information outside of the meeting.
•No refunds offered, if you fail to attend the event. If you cannot attend for circumstances outside your control, let me know 24 hours before the event. You will then get a credit to attend another ticketed event of your choice for the same amount originally paid. In rare cases of internet connectivity issues, the event will not run and will be rescheduled, but not refunded. In event that only 1 person attends the webinar the event will be run on a one to one basis.
•In the event that there is an issue paying here or if you prefer to pay directly:
https://paypal.me/luciashealingzone?locale.x=en_GB
•If you have any questions feel free to message me! Follow me on Eventbrite so that you receive notifications of any of my new online events.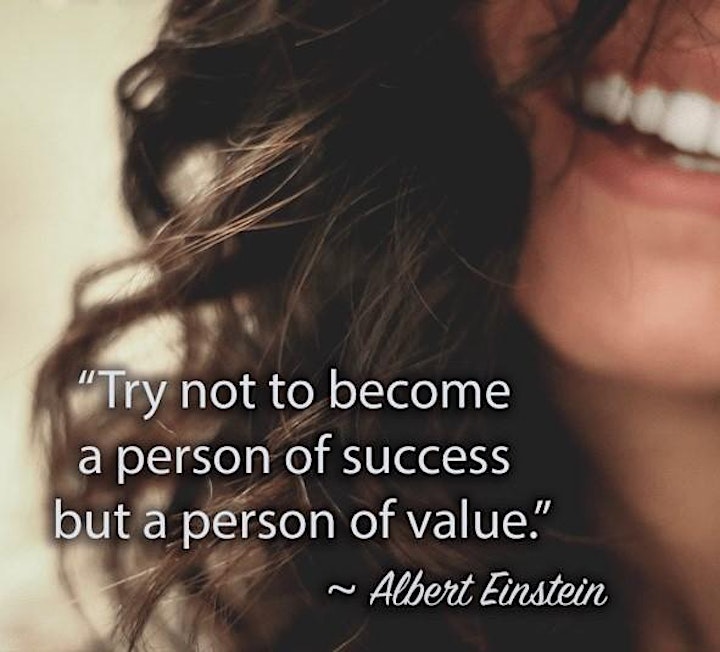 Date and time
Location
Refund policy
Contact the organiser to request a refund.
Eventbrite's fee is nonrefundable.
Organiser of Transformation Hour:How to get what you want when goal setting doesn't work
Hello
I am a Healer, a Mastery Facilitator and trained as a Life Coach Practitioner and Professional Stress Management Consultant so my approach is integrative and is rooted in more deep dive, creative, transformational coaching approaches around mindset shifting as well as (energy) healing modalities.