Description
We're looking forward to welcoming you to the latest in our series of Transformation Stories breakfast events where we'll be hearing from Well Pharmacy, Transformation Director, Chris Ellett


The NHS is facing significant efficiency challenges. With the majority of Pharmacy revenue coming from the NHS, it is having to face into these challenges. But Pharmacy hasn't changed for decades. It is many years behind other consumer-facing industries and is on the brink of a digital and technology revolution, driven by increasing expectations from patients and consumers.

Chris will talk through Well's strategy and the progress it is making on its transformation.
AGENDA

08:00 Breakfast & Networking
08:30 Welcome from Alec Laurie
08:35 Chris Ellett
09:15 Q&A
09:30 Close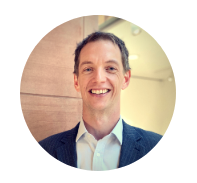 Chris has worked in strategy and transformation for over 17 years. In that time the landscape has changed significantly. The advent of the internet into everyday life has fundamentally changed business and operating models within almost every sector. Having worked in Retail, Pharmaceutical and Financial Services, he now finds himself in an industry ripe for disruption and innovation, Pharmacy.