Join the FuturePlanet community and Bates Wells for a workshop to discover best practice for successful collaborations and partnerships.
About this event
Collaboration is a powerful tool to achieve a greater impact in solving climate, social and sustainability challenges, extend your reach, amplify your message - and even save costs. But what does good collaboration look like in practice? And how can you make sure you avoid any legal pitfalls?
In this session you will:
Discover tools and practices for effective collaboration
Hear case study stories from successful partnerships
Connect with expert legal professionals and
Fellow change makers to discuss and explore the theme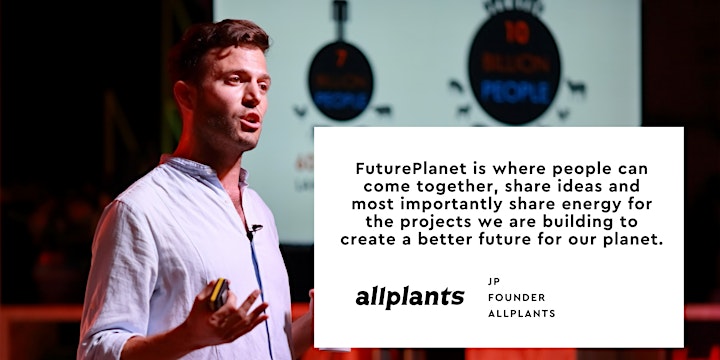 Agenda
Introduction and welcome to the session
Headline considerations with Bates Wells expert lawyers Richard Marke and Sung-Hyui Park, including:

Compliant collaboration
Data sharing
Governance and contracts
Intellectual property and brand
Case study panel discussion

Kloe Tegg - Corporate Social Responsibility Lead - ASDA
Hannah Woolcott - Corporate Partnerships Manager - FareShare
Jeremy Scott - Chief Brand Officer - Jamie Oliver Group
Learning and sharing circles (breakout sessions) with speakers and panelists
Interactive Q&A and open discussion
Wrap up, summary and close
Deep Dive on the Themes
Data Sharing
In any collaboration, you'll need to consider how much data you will need to share, and what consents you will need to share it. For example, can you share your mailing lists with a partner organisation if you're running a marketing campaign together? We'll summarise what you need to know to stay on the right side of the Information Commissioner.
Pre-Competitive Collaboration
Collaborating with a partner in the same industry or sector as your organisation can open doors for impactful action in your field - but what if the activity ends up falling foul of the Competition and Markets Authority? For example, if two major supermarkets collaborated to reduce the CO2 emissions through more sustainable supply chains, it could be that the sharing of knowledge could be perceived as anti-competitive behaviour. We'll highlight the pitfalls of pre-competitive collaboration and the competition law considerations.
Intellectual Property and Brand
Your intellectual property and brand are powerful assets. When used in a collaboration, you'll want assurances that these assets are being protected. Maybe you'd like to run a jointly-branded campaign with a collaborative partner. How can you make sure your brand and IP are being safeguarded and used in the right way? We'll walk you through the legal headlines, from risk evaluation to licensing agreements.
Governance and Contracts
How will you structure your collaboration? Collaborations can vary from informal agreements all the way up to joint ventures. The right vehicle for you will depend on a variety of factors such as the purpose, size and complexity, parties involved and tax considerations. You'll need to articulate a decision-making process, define the scope of the collaboration, and agree how it can be drawn to a close.
It's essential to have the right contracts and agreements in place to avoid problems down the line. In this session we will explore and highlight the necessities.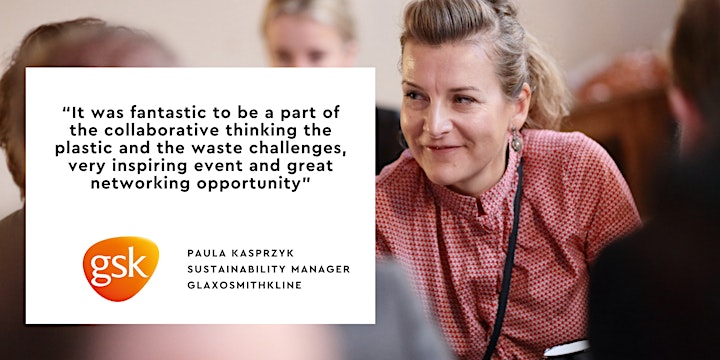 Join fellow change-makers co-creating our future
The FuturePlanet Community of Action are purposeful professionals who are passionate about sustainability, social responsibility, climate action and creating a positive impact.
Community of Action members are transforming organisations including:

About
FuturePlanet events are safe learning environments. We co-curate each of the sessions with the FuturePlanet community, speakers and all the participants.
The sessions are unique and co-curated, and designed to support you to connect with other change-makers with shared challenges and solutions.
The workshops are curated to ensure each participant receives
Support on your individual challenges
Actionable insights and clarity on complex topics 
Confidence to make difficult decisions
Valuable connections that can directly solve challenges you have 
Increased understanding of the macro challenges
Strategies to future proof your business
Inspiration to join together to create systemic change
The intention is that everyone who takes part feels supported and leaves the day feeling empowered and informed, with an enriched network passionate about helping each other.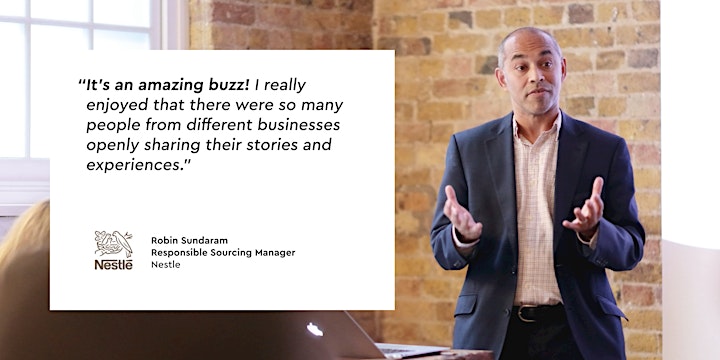 What to expect from FuturePlanet events and the community.
"FuturePlanet is a real community it is a group of people who share the same values and bring their different perspectives, but are all there to be generous, give what they can, take what they need and to just have a nice time together, and I really value that in my working life." Sarah Holloway
"Phenomenal. Great energy, inspiring people and brilliant discussions. If you're looking to get involved in a highly curated, intelligent and purpose-driven community - look no more." Emilien Hoet, Head of ClimatePartner UK
"The level of interest and engagement on the topic of climate change was great. I felt inspired by a great group today, with a really good vibe that was very heart-centered and people coming from a place of passion. It is really easy to get discouraged or pessimistic given the challenges are so big and feel so out of our reach, but being in this place and having these conversations has been really inspiring." Yui Kamikawa, Senior Manager, Global Sustainability, Coca-Cola
"Today was absolutely wonderful in terms of the richness of the debate and conversations around supply chains' Everyone left their ego at the door and it's very very refreshing, that magic is very refreshing." Christele Delbe, Head of Innovation & Partnerships, Bonsucro
"As a sustainability manager you're managing so many issues, so coming to an event like Packaging:Unwrapped means you are surrounded by people that can help support you, provide solutions to your challenges and you come out of it feeling you have a network to help." Vicky Murray, Sustainability Manager, Pukka Herbs
"We are engaged with EuroPaper Plus and their envoPAP paper product made from sugar cane waste materials. We are going to seriously review their product with a view to testing this out on real client work. I wouldn't have been aware of them if it wasn't for FuturePlanet." Kevin Dunkley, CIO HH Global
"Getting people with different points of view from different sectors all coming together to talk openly on the issues has been amazing and refreshing." Connor Deacon, Community Trade, Body Shop

In partnership with Bates Wells
Using Law as a Force for Good
Helping our clients to make a positive impact on people and society
Bates Wells is a purpose-driven law firm and was the first UK law firm to certify as a B Corp. Our clients are diverse –from corporate household names, to public bodies, to start-ups. It's also the firm of choice for thousands of charities and social enterprises. We provide a full service to clients, including advising on employment, real estate, immigration, corporate and commercial and dispute resolution, for many of which we are highly ranked by the independent legal directories. Through our charity, the Bates Wells Foundation, we support grassroots organisations to achieve sustainable social change. Since launching in 2015, the charity has given over £250,000 in grants to ground-breaking causes, as well as valuable in-kind support to many organisations.