Location
Arboretum
2a Charing Cross Rd
London
London
WC2N 4BD
United Kingdom
Refund policy
Contact the organiser to request a refund.
Eventbrite's fee is nonrefundable.
Discover how volunteer time, donations, food and product surplus redistribution can support local causes in the most impactful way.
About this event
Do you have food or product surplus that could be put to good use?
Are you looking to donate volunteer time in the most impactful way?
Curious to explore how fundraising efforts can be the most effective?
The challenges presented to us over the past 3 years have demonstrated the vital role of our communities in overcoming adversity and transforming our world - the power of local has never been clearer.
In this Transformation Toolkit session together with team Neighbourly and special guests, we will give you the insight and tools to be effective in community activation. Together we will:
Discover how you can reduce your company's carbon impact by connecting your surplus with communities where it can make a difference
Learn how you can ensure your grants and fundraising donations are having the greatest environmental and social impact
Explore how you can help your colleagues and employees stay connected to the communities they care about.
Connect with fellow change makers, from brands including B&Q, Nandos, Nestle, Penguin Random House, Southern Coop and many more.
Meet with local charities and community groups.
In a recent YouGov survey
69% of people say they are more likely to trust a company which contributes to the community where they live or work
73% of employee volunteers say the experience made them feel happy
Increasingly, employees actively want to help in the communities in which they live or work. But ensuring that positive intent translates to genuine impact is tricky.
Join this session to learn how you can turn that intent into impact.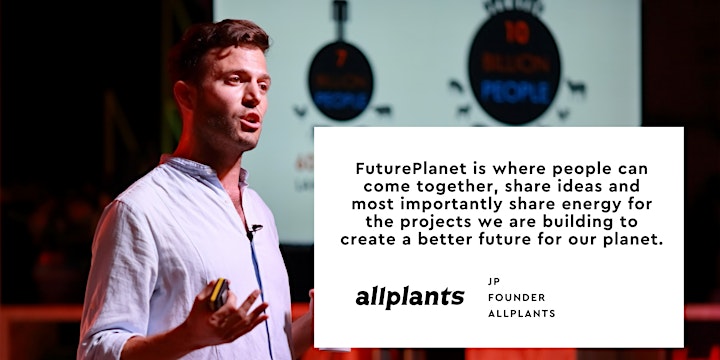 The Session
In the session we will explore experiences, stories and statistics with the engaging and expert team from Neighbourly who will be sharing their unrivalled experience of supporting businesses to deliver meaningful impact through community action, including: Aldi, B&Q, Coca Cola, Danone, giffgaff, Heineken, Lidl, M&S, Penguin, Southern CoOP and over 20,000 local causes and charities.
We will be receiving valuable insight from a recent YouGov survey on community activation, corporate giving and employee volunteering.
You will hear case study stories and the experiences of super star change makers from B&Q, Penguin and Southern CoOp, and
Have the opportunity to connect with pioneers from inspiring local causes and explore experiences and maybe even find a match!
Agenda
Drinks, food and networking
Introduction and welcome, with Carl Pratt, Founder FuturePlanet
In conversation and exploration of the theme with Neighbourly CEO, Steve Butterworth
Panel to discuss the business advantages
Southern Co-op - Gemma Lacey - Director of Sustainability & Communications
B&Q - Jo Curtis - Community Manager
Penguin Random House - Louisa Burden-Garabedian - Senior Social Impact Executive
Learning and sharing circles with pioneers from inspiring local causes
Interactive Q&A and open discussion
Wrap up, summary and close
Local Causes
We will welcome 5 change makers from local causes that are:
❤️ Improving lives, learning and serving the vulnerable.
🌳 Supporting the green transition, making nature accessible and increasing biodiversity.
The Colne Valley Regional Park "the first substantial taste of countryside to the west of London" - the trust helps to support and manage this green space has had direct support from Coca Cola via Neighbourly to improve the lives of local communities, make nature accessible and increase biodiversity.
Seeds of Change is a Neighbourly campaign to connect brands with local communities to fund carbon reduction initiatives and support green spaces across the UK and Ireland. Many of these initiatives are small community-led projects who are seeking the funding to make the green transition happen at a local level.
foodbank community connects supermarkets with foodbanks and community organisations across Essex and Havering. They are one of many such organisations being backed by most of the major supermarket retailers.
The Felix Project is London's largest food redistribution charity, providing the link between food suppliers with surplus food and charities feeding vulnerable people
'The Literacy Pirates' devise learning programmes led by qualified teachers to improve the literacy, confidence and perseverance of children who are falling behind at school and have fewer opportunities, so they can achieve at school and beyond -- and are receiving direct support from Penguin UK.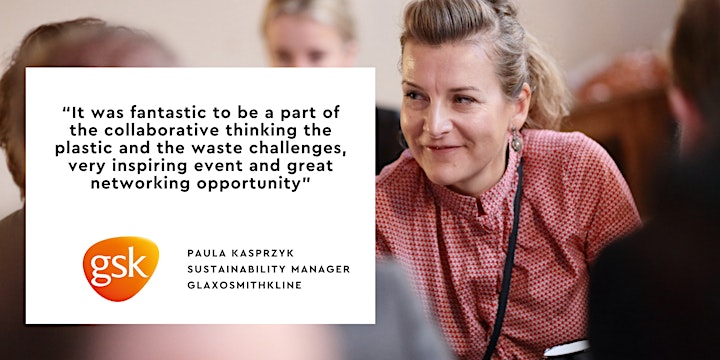 Join fellow change-makers co-creating our future
The FuturePlanet Community of Action are purposeful professionals who are passionate about sustainability, social responsibility, climate action and creating a positive impact.
Community of Action members are transforming organisations including:

About
FuturePlanet events are safe learning environments. We co-curate each of the sessions with the FuturePlanet community, speakers and all the participants.
The sessions are unique and co-curated, and designed to support you to connect with other change-makers with shared challenges and solutions.
The workshops are curated to ensure each participant receives
Support on your individual challenges
Actionable insights and clarity on complex topics 
Confidence to make difficult decisions
Valuable connections that can directly solve challenges you have 
Increased understanding of the macro challenges
Strategies to future proof your business
Inspiration to join together to create systemic change
The intention is that everyone who takes part feels supported and leaves the day feeling empowered and informed, with an enriched network passionate about helping each other.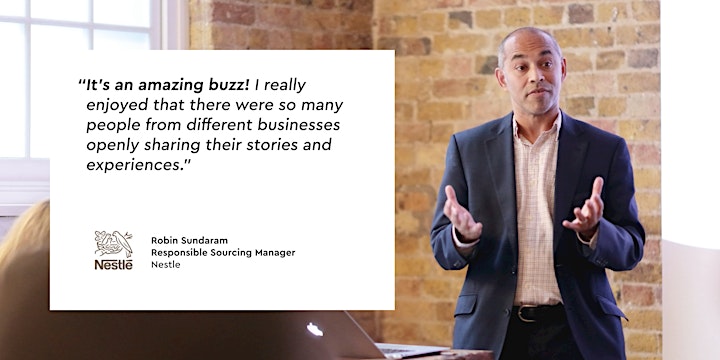 What to expect from FuturePlanet events and the community.
"FuturePlanet is a real community it is a group of people who share the same values and bring their different perspectives, but are all there to be generous, give what they can, take what they need and to just have a nice time together, and I really value that in my working life." Sarah Holloway
"Phenomenal. Great energy, inspiring people and brilliant discussions. If you're looking to get involved in a highly curated, intelligent and purpose-driven community - look no more." Emilien Hoet, Head of ClimatePartner UK
"The level of interest and engagement on the topic of climate change was great. I felt inspired by a great group today, with a really good vibe that was very heart-centered and people coming from a place of passion. It is really easy to get discouraged or pessimistic given the challenges are so big and feel so out of our reach, but being in this place and having these conversations has been really inspiring." Yui Kamikawa, Senior Manager, Global Sustainability, Coca-Cola
"Today was absolutely wonderful in terms of the richness of the debate and conversations around supply chains' Everyone left their ego at the door and it's very very refreshing, that magic is very refreshing." Christele Delbe, Head of Innovation & Partnerships, Bonsucro
"As a sustainability manager you're managing so many issues, so coming to an event like Packaging:Unwrapped means you are surrounded by people that can help support you, provide solutions to your challenges and you come out of it feeling you have a network to help." Vicky Murray, Sustainability Manager, Pukka Herbs
"We are engaged with EuroPaper Plus and their envoPAP paper product made from sugar cane waste materials. We are going to seriously review their product with a view to testing this out on real client work. I wouldn't have been aware of them if it wasn't for FuturePlanet." Kevin Dunkley, CIO HH Global
"Getting people with different points of view from different sectors all coming together to talk openly on the issues has been amazing and refreshing." Connor Deacon, Community Trade, Body Shop

In partnership with Neighbourly
The giving platform that helps businesses donate volunteer time, financial support and surplus products to local communities in a measurable way.
Neighbourly is an award winning community investment and engagement platform that connects businesses with 20,000 local charities and good causes across the UK and Ireland. It ensures the delivery of volunteer time, grants and surplus products is tailored and targeted to support people and help build strong communities. The platform uniquely provides metrics for businesses to measure the real-life impact that they have on local communities through their ESG programmes. Neighbourly was one of the UK's very first B Corporations - a for-profit company certified by the non-profit B Lab to meet rigorous standards of social responsibility and environmental performance, accountability and transparency.