Location
Camden Art Centre
Arkwright Road
London
NW3 6DG
United Kingdom
Transformative Futures: A syllabus for young people to re-build, reclaim space and take action
About this event
A series of free onsite and online artist-led workshops for people aged 15-25, this programme offers an opportunity to learn new skills and approaches to art-making and thinking that will support young people facing challenges in a post-COVID environment. The platform provides a safe space to question, develop and engage with new ways of working to mobilise creative futures.
The uncertain terrain of the pandemic has affected lives and livelihoods globally, especially young people's mental health, confidence, education and employment. This expansive programme of artist talks, events and workshops, aims to provide a resource to access different creative methodologies and tools to enable independent learning and thinking. Empowering those to take direction, build a network, open up an avenue to apply their voice, to be seen, heard and valued.
Find out more about the next online workshop with Jamila Prowse.
This year's onsite workshops will be hosted in the Camden Art Centre's Drawing Studio by artists Adam Moore and Madeleine Pledge.
The artists will unpack different themes and provocations each week to enable participants to build awareness around different types of art, concepts and techniques. Each session is designed to allow you to develop new skills, learn about various ways of working in the arts and using your passions and interests to create exciting artwork.
Onsite sessions take place weekly every Saturday from 2:00 to 4:00 pm and give the opportunity to use the centre as a resource, see our current exhibitions, get behind the scenes of a gallery and meet new people.
No previous art-making experience is necessary and all materials are provided with free food and drinks.
Sessions can be attended as a one-off event or a series as a whole. Each session is open enough to continue making work from previous weeks attended.
We have 15 places each week and booking via Eventbrite is required.
If you need more information or would like to touch base please get in contact with our Learning Curator Amelia Martin (amelia.martin@camdenartcentre.org).
COVID Safety
To ensure the safety of everyone attending the programme, capacity for each event is limited on a first come first serve basis to support social distancing. Our environments are rigorously and regularly cleaned with open windows for ventilation. We ask each participant to provide a negative lateral flow test with a negative result confirmation to attend and welcome the wearing of face masks.
About the Artists:
Madeleine Pledge (b. 1993, UK) lives and works in London. Working via replicas and remakes, she often uses the language of clothing and furniture as a way to approach bodies, subjects, objects, and power through the surfaces of fashion and design. Strategically borrowing from a lineage of existing artistic production that includes Bridget Riley, Isa Genzken, Sylvie Fleury, and Rosemarie Trockel, her work is an attempt to find and hold space between the repetitive tyranny of capitalist production and fictions of individualised authorship and artistic originality.
Selected exhibitions include Weaponized Glamour, Case Study Project Space, London 2021 (two person exhibition with Alice Channer); On the Western Window Pane, Van Gogh House, London, 2021; Like a Sieve, Kupfer, London, 2020; Stretch, Flatland Projects, Hastings (solo); The Weather Garden: Anne Hardy curates the Arts Council Collection, Towner Eastbourne, 2019; Die Wohnung (The Dwelling), SET Project Space, London, 2018 (two person exhibition with Eva Gold), and Portrait (for a screenplay) of Beth Harmon, Tenderpixel, London, 2017. Pledge has also been selected for The London Open, Whitechapel Gallery, London, 2022.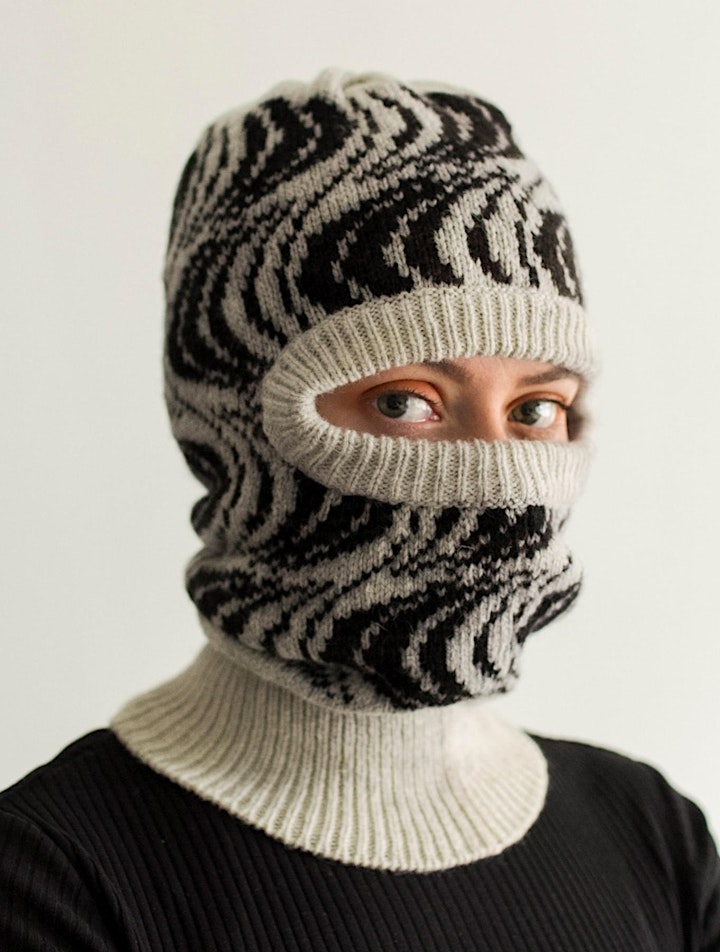 Adam Moore is an English-St.Lucian, transdisciplinary artist from London, exploring multiculturalism, unity, and resilience. Extending from his embodied practice, he uses an assortment of dance, drawing, painting, text, sound, sculpture, and video to investigate emergent transdisciplinary forms and their potential to amplify and transcend meaning. He cultivates relationships intuitively across accumulating variables of process and form that develop into installations, exhibitions, and performances. He limns poetics and theories of sustainability through his socially engaged, experimental, and collaborative practice, inviting others into new ways of perceiving and connecting material and non-sensory dimensions.
Adam investigates sustainability as a life-cycle of trial and improvement inquiring personal and collective exchanges across cultures, identities and experiences, foregrounding unity and resilience of the self, the collective, and worlds beyond the human, to soften hardened institutions and reveal alternative ways for life to thrive more fully. Navigating variant durational and ephemeral activity, Adam's work offers audiences generous encounters with transdisciplinary gestures. His work has a potent effect on audiences' imaginations.