A short interactive online event featuring fascinating presentations from social scientists and the United Nations!
About this event
What's on offer?
Come and hear our youth panel quiz the experts on how circular economy will help move us onto more responsible consumption and production pathways to benefit people and the planet.
What is it about?
'Transforming Communities: Demystifying circular economy' shines a light on Oldham in Greater Manchester where Manchester Met University is working with Oldham Council, through the EU REDUCES project to transition to circularity in business models and community wealth building. We will hear from businesses, international guests from Utrecht and Turku, and members of the United Nations Academic Impact network about the urgent need to look after the earth's precious resources, and share good practice around circular economy to the benefit of us all.
Who is leading the event
Professors Sally Randles and Heinz Tüselmann from Manchester Met Business School with Russell Yates from the Centre for Enterprise joined by 6 students from the Student Sustainability Group and student enrichment team - RISE. There will also be a speaker from the United Nations.
Who is it open to?
Anybody is welcome to join us for the event
Who will it be of interest to?
Of particular interest to anyone involved in working towards new models of local economic development and community wealth building which give equal weight to economic, social and environmental pillars of sustainability
Event lead bios
Prof. Sally Randles
Sally is Professor of Sustainability and Innovation at Manchester Metropolitan University's Faculty of Business and Law and faculty-lead for sustainability, where we are currently developing a faculty-wide sustainability strategy with staff and students. Sally's research interests include how organisations such as universities, businesses and non-profits conceive and enact responsible innovation.
Prof. Heinz Tüselmann
Heinz is Professor of International Business (IB) at Manchester Metropolitan University and serves as Senior Advisor to the United Nations Conference on Trade and Development (UNCTAD) in Geneva. He is Chair of the Scientific Committee of the Chartered Association of Business School (CABS) Academic Journal Guide, where he also acts as Subject Expert for IB.
Russel Yates
Russell Yates is an Enterprise Fellow and Senior Lecturer at Manchester Metropolitan University. With a background in Economic Development in the public, private and voluntary sectors, Russell has been working with European funding programmes to support the delivery of opportunities for people, organisations and communities for 27 years.
Omar Hernandez - guest speaker
Omar Hernández is a Public Information Officer at the United Nations Academic Impact and focal point on Sustainable Development Goals and institutions of higher education. Previously he served as Volunteer and Conference Management Specialist at the United Nations Climate Change Secretariat and as a Consultant for the Education for Justice initiative of the United Nations Office on Drugs and Crime.
Andrew Hunt
Andrew Hunt has responsibility of Community Wealth Building at Oldham Council, metropolitan borough of Greater Manchester in the North West of England. He is a sustainability professional with an interest in circular economic models which lock in social value for local communities.
Jenni Suominen
Ms. Jenni Suominen is working as a Project Advisor in Circular Business Models Research Group in Turku University of Applied Sciences, Finland. She has over 10 years of working experience in Project Management, especially project topics dealing with Sustainability, Environmental Business and Circular Economy.
C-J Foster
C-J is the Rise Academy Lead within the Rise Team at Manchester Metropolitan University. The Rise Academy's innovative offer gives incoming students the opportunity to engage in a programme with sustainability, community building, peer-to-peer learning and collaboration at its core.
Jessica Gibbard
Sustainability is a big part of Jessica's day to day life and she is very passionate about consistently learning more and making more ethical choices. In 2021 she won the Student Sustainability Award within the Young Enterprise Programme for her health and wellbeing podcast
Event Survey
Please note the ESRC has asked us to collect some anonymised data about our participants via the registration.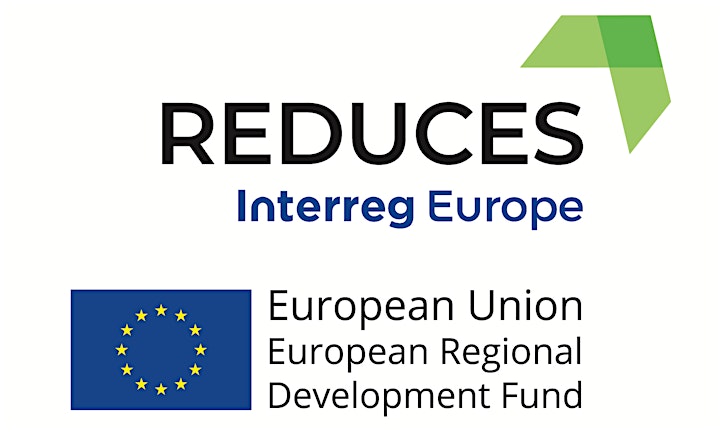 Organiser of Transforming Communities: Demystifying Circular Economy